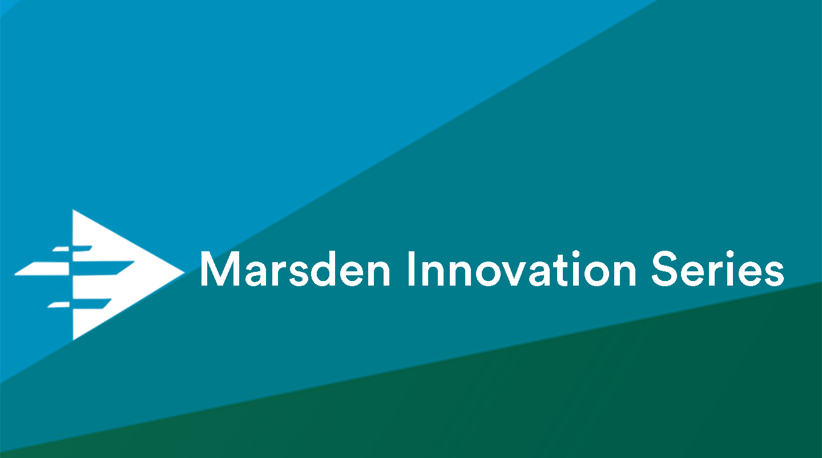 Marsden Innovation Series #3
Victor Huang, Technology and Social Entreprenueur
On Monday 20 May the Series features Victor Huang, all-round technology and social entrepreneur, animator, fashion photographer, game maker, product designer and film director.  Victor will inspire us with his creativity, aptitude with technology along with his entrepreneurial spirit. During his eleven years at Weta Digital, Victor was a recipient of the Visual Effects Society Award recognising his work on The Hobbit and he has most recently completed work on Avengers: Endgame. We are delighted to host Victor at Marsden as part of TechWeekNZ: a nationwide initiative with a curated programme focused on 'finding local answers to global questions'.
Victor has achieved great heights in his wide, varied career by mixing discipline with vision and hard work.  His range of expertise has been harnessed by showing determination to master the technological skills involved, but also the bravery to follow his passions, along with the tenacity he has needed to develop his latest innovation as an inspiring social entrepreneur. Please come along and be prepared to be inspired.
I believe anyone, at any time, can start anything as long as they mix discipline with vision and hard work.
Victor Huang
Come and hear about his creative journey and how he is harnessing his entrepreneurial pursuits today. We will commence for visitors at 8.15am, with tea and coffee, followed by the presentation in the Auditorium, with a finish time of 9.30am. There is no cost for this event but we would appreciate it if you could let us know if you are planning to attend for catering purposes.
Monday 20 May, 8.15am–9.30am
Marsden School, Marsden Ave, Karori
Entry free, please RSVP to rsvp@marsden.school.nz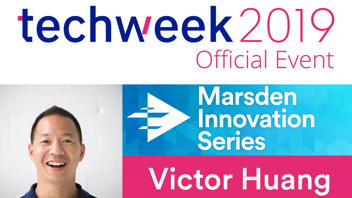 Innovation Series #2 – Elly Bray from Thankyou.
We were delighted to host Elly Bray, community builder from Thankyou as our Marsden Innovation Series #2 speaker on 4 March 2019. Everyone who heard Elly speak couldn't help but be moved by her passion and Thankyou's commitment to making a difference. To date they've raised over $5.8m to fight poverty and impacted over 780,000 lives.  Read more ...
Innovation Series #1 – Jonathon Meichtry from Amazon
Our first Innovation Series speaker in 2018 was Jonathon Meichtry, Principal Solutions Architect from Amazon. 
Jonathon showed us how creative thinking, inventiveness and the willingness to experiment and fail are behind some of the world's most exciting innovations. Read more ...