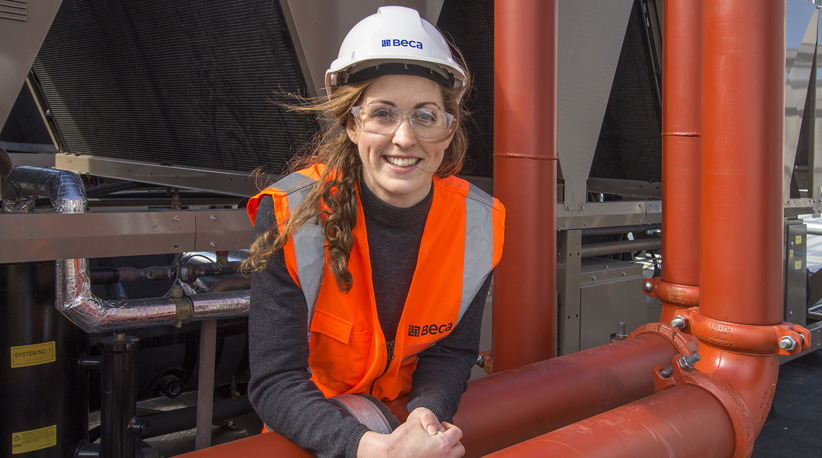 We are often asked why choose a girls' school?
At Samuel Marsden Collegiate School in Karori we know girls. We have been inspiring, nurturing and educating girls and young women for 140 years. We believe girls' education is a specialised field. At Marsden each student is known and has a voice. Girls don't have to compete for attention, they fill all leadership positions and they have every opportunity to excel and develop. At Marsden it is cool to play sport and be in the school production, to study the arts and science, technology and maths.
Marsden girls consistently achieve leading academic results year on year. Girls are free to pursue academic excellence in any subject of their choice, and their achievements are celebrated by their peers and staff alike. Our students see female role models every day and learn that girls can lead in any field.
Marsden gave me the confidence to do anything.
Vikki Stephens, Mechanical Engineer, 2018
We are proudly developing our young women to be citizens of the world, to be globally oriented, design savvy and entrepreneurial. They can go on to succeed in life and the future workplace by contributing their talents, resilience, positivity and mindfulness. Marsden girls form connections with community and business leaders, other students and alumni locally and world-wide. Social justice, kindness and giving are embraced by junior and senior students alike.
Our girls work through the challenges of adolescence in a supportive environment.
The confidence and self-belief girls develop at Marsden, paired with the opportunity to be their very best academically and in their co-curricular pursuits prepares them to take their place in an exciting future.
Marsden School is a member of the Alliance of Girls Schools Australasia.
According to a report published by the Alliance of Girls Schools Australasia, data from the PISA (Programme for International Student Assessment) study of 2018 reveals girls at single-sex schools outperform girls from co-ed schools on academic measures, social and emotional outcomes, and other aspects of students' wellbeing. This comes as no surprise at Marsden, where students took part in that particular study. Day to day school life attests to the published findings.
Click the button below to read or listen to Loren Bridge, the Executive Officer of the Alliance of Girls' Schools Australasia on why there are many more positives for girls in a single-sex school.