Primary students enjoy Upper School Science Labs
Marsden staff are committed to fostering a love of Science and Technology in our students whilst building the relationship and connection between the Primary and Upper Schools. 
Our Year 5 and 6 girls have been taking every opportunity to develop their critical thinking skills. What better way than in the Upper School Science Laboratory where they could put their predicting, observing, evaluating and problem-solving skills to good use?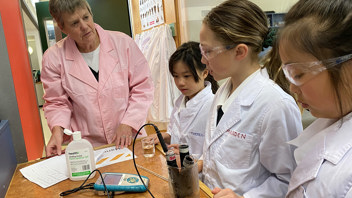 They designed their own experiments to test which materials might best retain heat, using scientific methodology to learn about dependent and independent variables and fair testing. A little taste in the lab has whet their appetite; they cannot wait to return and were thoroughly absorbed in using the equipment. "Too cool" was the overall endorsement!  Watch the short video below as our girls describe their time in the lab.
It is always a delight to work collaboratively in the Science labs with our Primary School colleagues and their classes. In Science, as in Primary, we encourage students' natural curiosity, provide opportunities for them to develop their observational and thinking skills, and inform their problem solving and decision making.
Marsden Head of Science, Gabrielle Gunn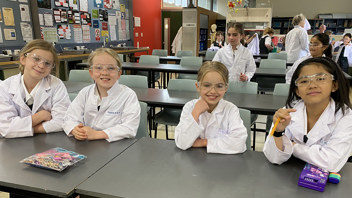 At Mardsen Primary we endeavour to create an effective transition for our Year 5 and 6 students into the Upper School, giving them unique opportunities and experiences to get to know the teachers and the wonderful resources that we have available to us.