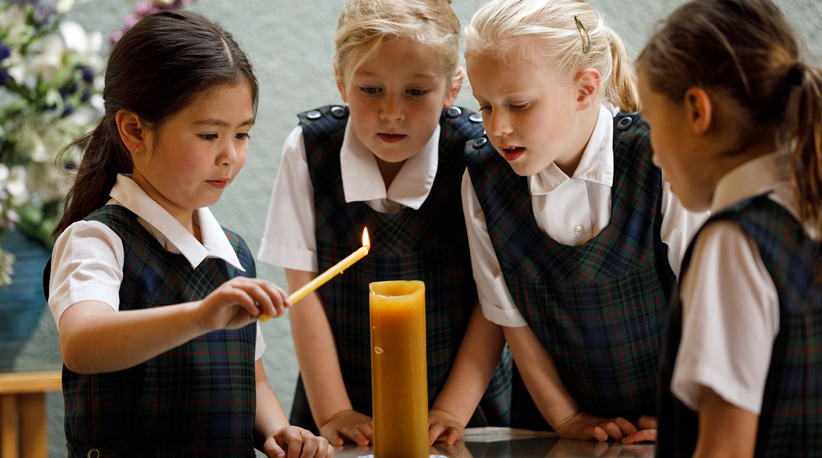 Hauora and Wellbeing
An advantage to being a Preschool to Year 13 school is the access we have to a specialist healthcare team. This includes our nurse, counsellor and Chaplain who are friendly, approachable and well-known to the girls.
Pastoral care
Regular Chapel services led by teachers and our Chaplain are joyous musical occasions where we introduce the Character Strengths or Virtue of the Week and talk about applying them in everyday situations.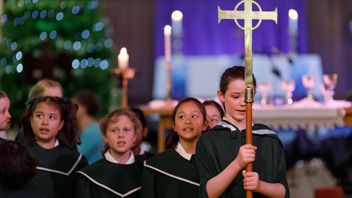 Weekly assemblies, which parents are welcome to attend, are a celebration of achievement and a chance to showcase the work our Primary students have done. Sports results and house points are also announced, often resulting in a spontaneous chant from the winning house.
In Term 3 each year our Chaplain offers preparation classes to girls in Years 5 and 6 for baptism and Eucharist.
Social and Emotional Wellbeing
Circle Time sessions give students the chance to reflect on the successes and challenges of the previous week. We have found over the years that the skills developed in these sessions help our shy students become confident and resilient girls able to advocate for themselves.
All our students know about the Friendship Stop in the playground. It's a perfect place, if you're lonely, to join in with a new group of buddies and foster friendships. Playtime is much more fun with a friend and our girls are fabulous about picking you up from the Stop. 
Buddies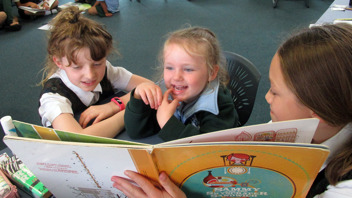 Our buddy system works by teaming up Year 5 students with Marsden Preschoolers, they visit them weekly to read stories and join in their activities. We continue the success of these relationships by buddying the Year 6 girls with Year 1 and Year 2 girls, growing the feeling of family in the Primary.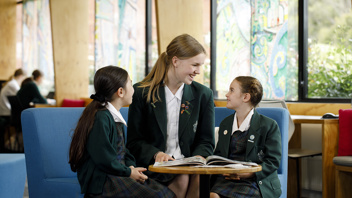 Year 13 student leaders in charge of the Primary School actively support our students and run events, like teddy bears' picnics, shared lunches with the Senior School, and are familiar faces in the playground.