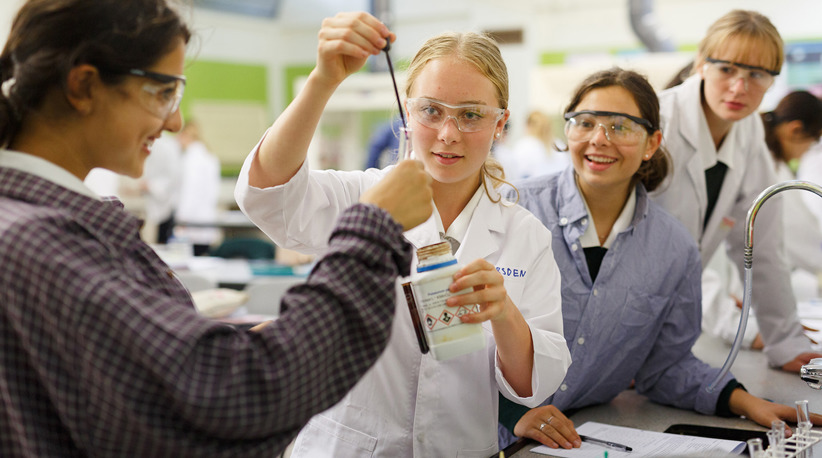 We offer NCEA and Scholarship
Marsden students work towards achievement in the national qualification, the National Certificate of Educational Achievement (NCEA). Our aim is to build the attitude, flexibility, breadth of learning and independent work habits to thrive beyond Marsden. NCEA is globally recognised as a robust qualification; it can take you anywhere in the world. 
A Marsden education has set me up to enjoy learning and always approach everything with an open mind. It has taught me to embrace studying as something to enjoy and a time to further my learning especially in areas that I am passionate about or interested in. Marsden has also provided me with the confidence in my learning and studying abilities going forward into university and the workforce.
Ava, Y13 2022
Level 1 NCEA
Marsden will continue to offer a Level 1 NCEA programme. While students are unlikely to require it as a leaving qualification, our Year 11 students seek a tangible goal to strive for and they appreciate external validation of their learning. The NCEA programme does this but it can also be packaged to meet the needs of individuals. NCEA assessment builds skills in personal organisation and offers motivation. From 2024, Year 11 will offer a programme that combines the revised Level 1 standards and the opportunity for in-depth personal research, discovery and enrichment. We are in the process of developing a challenging and satisfying programme that is both personalised and adheres to the national qualification system
Level 2 NCEA
Results in Level 2 are used to secure a place in a university hall of residence. Tertiary scholarships are also earned off the back of Level 2 NCEA success. Year 12 is therefore a crucial year in NCEA achievement. Strong results for Marsden students are helping them follow their dreams beyond school.
Level 3 NCEA
High retention means that most Marsdent students stay on at school to complete Level 3 NCEA and gain their university entrance. Scholarship is an optional advanced programme at Year 13.
A strong focus on literacy and numeracy in the junior and middle school years ensures students are ready for the challenges of NCEA.
At Marsden we prepare students extremely well for life beyond school and you will find young Marsden Old Girls studying at universities in New Zealand, Australia, the UK, USA, Europe and Asia. All students, from the most able to those for whom learning is a challenge, benefit from a school culture where setting a personal goal to give of your best is the norm.
Wellbeing and Pastoral Care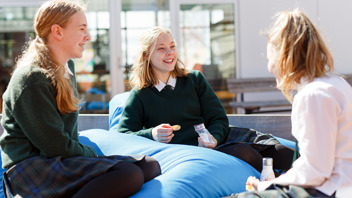 Marsden recognises the need for a proactive, preventative approach to mental health to help students flourish psychologically and socially, as well as academically.
Through the delivery of the curriculum and our pastoral programmes we equip students with the knowledge and skills to foster positive emotions, engage in and appreciate new learning, value and build caring relationships and develop a sense of purpose and meaning.
Technology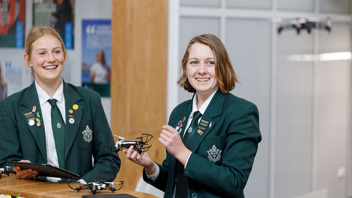 Technology is integral to the school curriculum. As well as being a subject in its own right, technology is a valued tool for school-wide learning and empowers students to interact with the local and global community. Students have individual logins and are required to bring their own digital devices. They can access the Marsden virtual campus from home or other remote locations. Whether students are on-site or learning remotely, they can always access their lessons and resources for learning.
Positive and respectful relationships underpin teaching and learning. Students are purposefully engaged in their classroom programmes.
2015 Education Review Office
Ad Summa 'to the highest'
Our motto, Ad Summa, is evident in the exceptional academic performance of Marsden students in their NCEA qualifications; our results are amongst the best in New Zealand. It is the personal achievement of each individual that is the hallmark of a Marsden education. We want each of our students to be the best she can be.