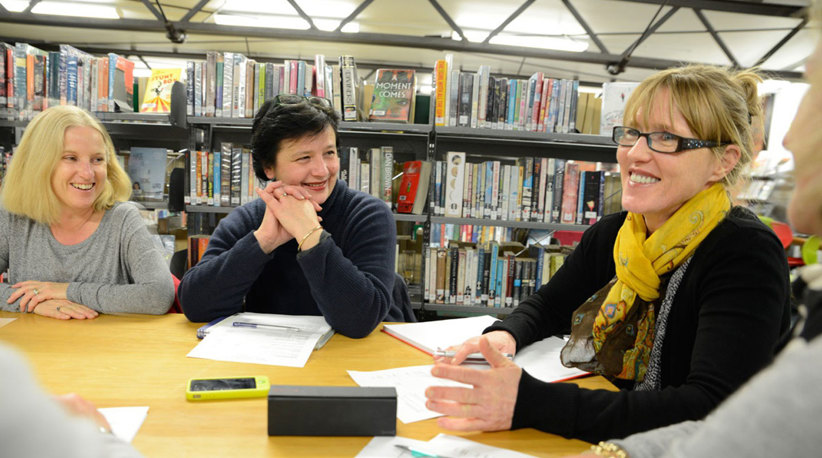 Marsden Family
The minute you walk in the door, whether as a student, past pupil (Old Girl) or as a parent, you become a member of our community and a special part of the Marsden family. Our family is important to us. 
We feel privileged to have the enthusiastic support of parents, past parents, staff, our local community, and alumnae, whether it is through coaching our sport teams, supporting from the side lines, sponsorships, gifts, mentoring, speaking, helping with our production and at events, or volunteering to help the school in another way. Your help makes our school the vibrant community it is and we are grateful.
We are always looking for volunteers. If you can assist, please get in contact with our Director of Development, Martine Foster 04 476 8707 or email martine.foster@marsden.school.nz.
Marsden Old Girls' Association
The Marsden Old Girls' Association is an enthusiastic and active group within the school community.
In 2007 Marsden initiated the Marsden Hall of Fame to celebrate and acknowledge Marsden Karori's high achieving Old Girls. These Old Girls have achieved prominence in a wide range of fields, including business, science, arts, sports, community. Each year new laureates are inducted in the Marsden Hall of Fame.


Another highlight for our alumnae is Old Girls' Day normally held in October. It is a chance for our past pupils to spend a day at school, reconnect with classmates and see how school has developed.
Online Community Website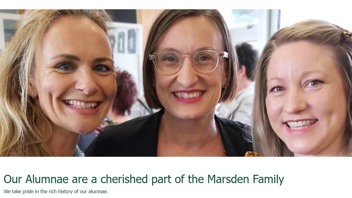 In December 2021 Marsden launched our new Community website. These community pages have been designed for Marsden Old Girls to be able to connect with Marsden friends and keep up-to-date with MOGs news, events, reunions, etc. 

Many, many Old Girls have already registered. If you are an Old Girl and would like join (and we haven't contacted you already) please email oldgirls@marsden.school.nz for your welcome letter and registration link.
And don't forget to check out the Marsden Old Girls Association Facebook page and Marsden Old Girls Instagram for news of Old Girls.