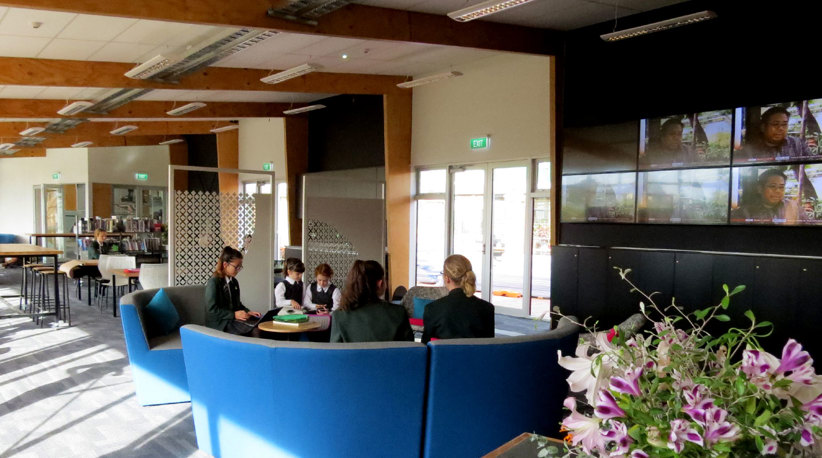 Understanding the new Te Manawa o te Kura, heart of Marsden, first requires an appreciation that school today is a very different place to what it was, even quite recently. No longer is education an industrial process, cramming empty vessels with knowledge. 


Marsden is at the forefront of this evolution. At Marsden, we are preparing students for the 'Age of Talent'. Marsden students are no longer learning answers in order to pass exams, they are learning how to think, how to learn and how to collaborate.


We're tapping into young people's innate sense of wonder and curiosity and nurturing their ability to work together. At Marsden, learning is a democratic, collaborative process, where the girls share responsibility for deciding how to achieve the required learning outcomes. No longer the fount of all knowledge, our teachers are their facilitators and guides.


Technology has 'flipped' learning. Having agreed what they need to know, Marsden students are gathering knowledge in their own way in their own time. When they come together in class again, it is to share what they've learned and to discuss the implications for the problem they are jointly trying to solve.
Rather than traditional classrooms, the new Main Block has 'learning studios': flexible places to enable working collaboratively and working individually. Appropriately, it is like a modern office environment, enabling collaboration and debate as well as individual research and preparation.
21st Century Learning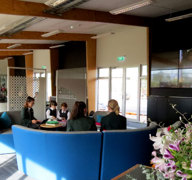 21st Century Learning
Today Marsden continues to lead the evolution of education. Replacing the Main Block has provided an opportunity to set the new standard in 21st Century learning environments.
What hasn't changed is the Marsden culture: our commitment to excellence and the development of character. Marsden is not only a high performance environment, but a environment where students feel safe and supported: able to be themselves. Our small class sizes allow us to know and support each girl individually.


All of this means that at Marsden today, Learning is Cool: an absorbing, creative, enjoyable process that builds confidence and self esteem and equips young women to succeed in the 21st Century.
The mind is not a vessel to be filled, but a fire to be kindled.
Plutarch