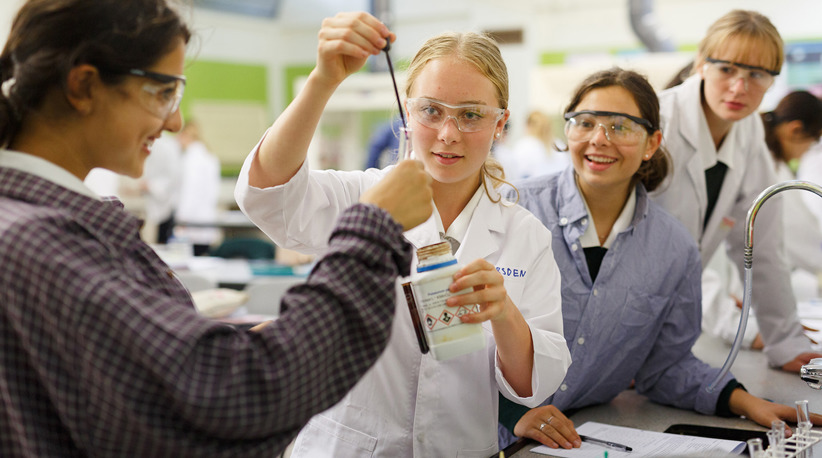 We offer NCEA and Scholarship
Marsden girls work towards achievement in the national qualification, the National Certificate of Educational Achievement (NCEA). Our aim is to build the attitude, flexibility, breadth of learning and independent work habits for our girls to thrive beyond Marsden. NCEA is globally recognised as a robust qualification; it can take you anywhere in the world. At Marsden we prepare our girls extremely well for life beyond school and you will find young Marsden Old Girls studying at universities in New Zealand, Australia, the UK, USA, Europe and Asia.
Scholarship is an optional advanced programme at Year 13.

Our programmes have been developed in line with the New Zealand Curriculum and cover the essential learning areas of the Arts, English, Health and Physical Education, Languages, Mathematics, Science, Social Sciences and Technology. Core subjects are complemented by a range of challenging options and individual inquiry, research and experimentation are key to learning.


Latest curriculum overview and Year Level Programmes
Regular classes in Positive Psychology promote student wellbeing and, in line with our Anglican character, Religious Education is a thought-provoking aspect of the timetable. Teachers help incorporate the thinking, habits and skills of Visible WellbeingTM into everyday learning, to enable our students to thrive.
Full student participation in the William Pike Challenge (at Year 8) and the Duke of Edinburgh Hillary Award (at Year 10) help build resilience, confidence and a sense of achievement in our students.
We adapt the timetable for special short term programmes; examples include the senior Ethics seminars, the innovative Year 10 Imaginarium and Year 9 Creative Inquiry Symposium, where students work collaboratively with outside experts on exciting real-world projects.
Wellbeing and Pastoral Care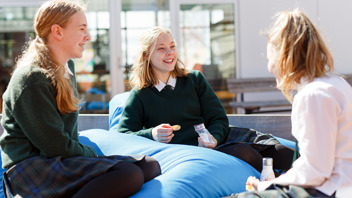 Marsden recognises the need for a proactive, preventative approach to mental health to help students flourish psychologically and socially, as well as academically.
Through the delivery of the curriculum and our pastoral programmes we will equip students with the knowledge and skills to foster positive emotions, engage in and appreciate new learning, value and build caring relationships, develop a sense of purpose and meaning, and pursue worthwhile endeavour.
Technology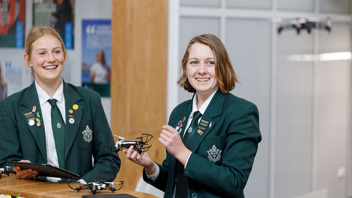 Technology is integral to the school curriculum. As well as being a subject in its own right, technology is a valued tool for school-wide learning and empowers students to interact with the local and global community. Students have individual logins and are required to bring their own digital devices. They can access the Marsden virtual campus from home or other remote locations. 
Positive and respectful relationships underpin teaching and learning. Students are purposefully engaged in their classroom programmes.
2015 Education Review Office
Working together
Our staff follow the progress of each individual student carefully making sure that her particular needs are met. Gifted and talented students are extended both within the classroom and through our stimulating Future Minds programme. Learning support is also available for students with special learning needs.
Ad Summa 'to the highest'
Our motto, Ad Summa, is evident in the exceptional academic performance of Marsden students in their NCEA qualifications; our results are amongst the best in New Zealand. It is the personal achievement of each individual that is the hallmark of a Marsden education. We want each of our students to be the best she can be.