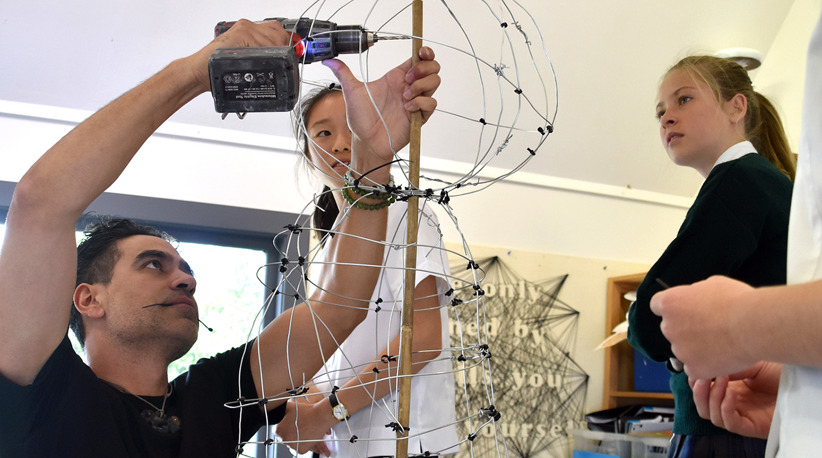 Visiting experts
We bring in experts to inspire and extend our students.
Artist in Residence Programme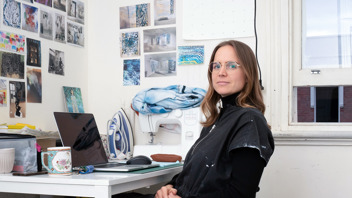 The Artist in Residence Programme is an invigorating initiative for Marsden, bringing a working artist to the school each year for a five-week residency. The resident artist enjoys the use of a dedicated studio space in the 'Art House', and presents master-class style workshops and presentations for students across all year levels in support of their academic studies.
During their residency our artist develops a series of works for a dedicated Marsden exhibition in downtown Wellington. This event also showcases our talented musicians and involves the wider Marsden community; members of the public are welcome.
About our latest Marsden Artist in Residence.
Since 1999 we have enjoyed the creative input from many different artists, photographers and printmakers, see our gallery of previous artists here.
Watch video below from our 2016 Marsden Artist in Residence, Michel Tuffery.
The girls gain so much from having a working artist here. It inspires and motivates them and makes them think about Art in new ways.
If you are an artist working across any of the traditional mediums and would like more information or to become Marsden's next Artist in Residence, please contact our Head of Visual Arts and Design, Kathryn Cotter Kathryn.cotter@marsden.school.nz (04) 476 8792 ext 892.
Year 7 to 9 Creativity Challenge
aka Trash to Flash
Since 2019, parent experts and community helpers have joined with Marsden teachers to present the Year 7 to 9 Creativity Challenge (aka Trash to Flash). Students can choose from a huge variety of activities on offer during the day, including beekeeping, batik designing, 3D printed bug hotels, go-karts from pallets, harakeke, developing a vege garden, marbling and jewellery making, sewing boomerang bags, filming and more – the hard part is choosing!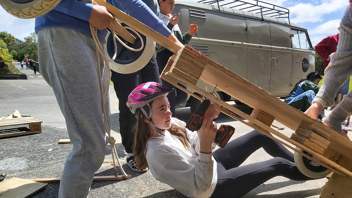 We see our students engaged  as thinkers, creators, collaborators and problem solvers with plenty of experimenting, unlearning and relearning as they work on their chosen projects with energy and ingenuity. We are most grateful to our excellent helpers who share their knowledge and skills with us.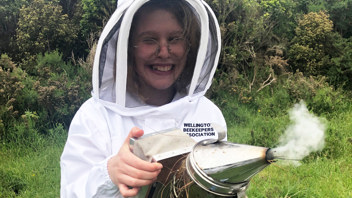 Composer in Residence Programme
The Composer in Residence Programme was introduced in 2003. The residency is for five weeks and during this time the chosen composer spends time tutoring selected music students, assisting with some classroom music teaching, and composing a piece of music for the school.
Imaginarium Challenge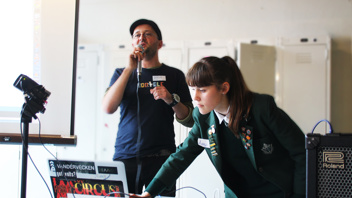 Marsden was the first school in New Zealand to run the Imaginarium Challenge in 2015 for Year 10 students. Google expert, Josh Bailey, together with composers, programmers and installation artists from Victoria University, the NZ School of Music and Massey University lit the fire and our students let their imaginations run wild using science, technology, music and art to create some amazing musical contraptions.