Marsden girls do well in life because they have confidence and self-belief. They have resilience—grit, we like to call it. They are creative, independent thinkers. And they see themselves as citizens of the world, with a responsibility to make a contribution. 
The years from 7-13 are so critical. To begin with a child, and to end a young adult. At Marsden we are here to support your daughter in her journey to adulthood - to help her navigate personal changes in these formative years, and to support her in her academic and co-curricular pursuits as she grows into a young adult, ready to take on her world beyond school.
Narelle Umbers, Principal, 2021
Students are able to join Marsden at any year level, any time. However, we are always delighted to welcome a large group of new students into Years 7 and 9 each year.
Years 7 – 8
Transitioning from Year 6 into Year 7 is a special time, even for the girls who are moving up from the Marsden Primary School. Our Year 7 students join the Upper School, which operates as a big group of many things at Marsden – the girls get to know our older students, who are great role models, and they start seeing themselves as young women rather than children. Students face the challenges that puberty and changing relationships may bring, in a supportive all girls' environment. They are known and supported to thrive, academically and in their co-curricular pursuits.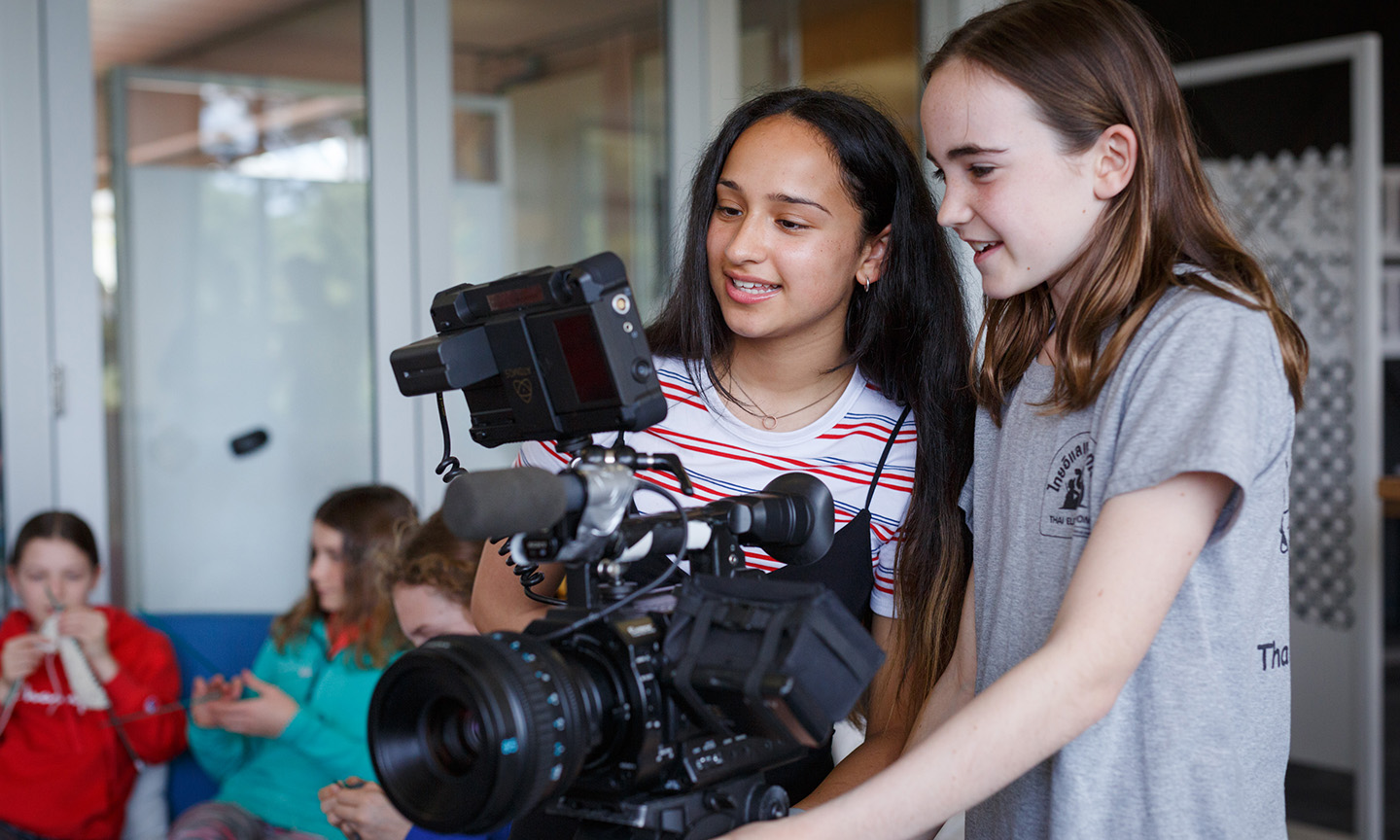 Your daughter will have access to our specialist facilities, including the Science Labs, Art House, iCentre, our modern learning studios and Waihanga (makerspace). Students have greater independence, enjoy new academic subjects, specialist programmes like our innovative Year 7 Band programme, and a range of new sports and cultural activities.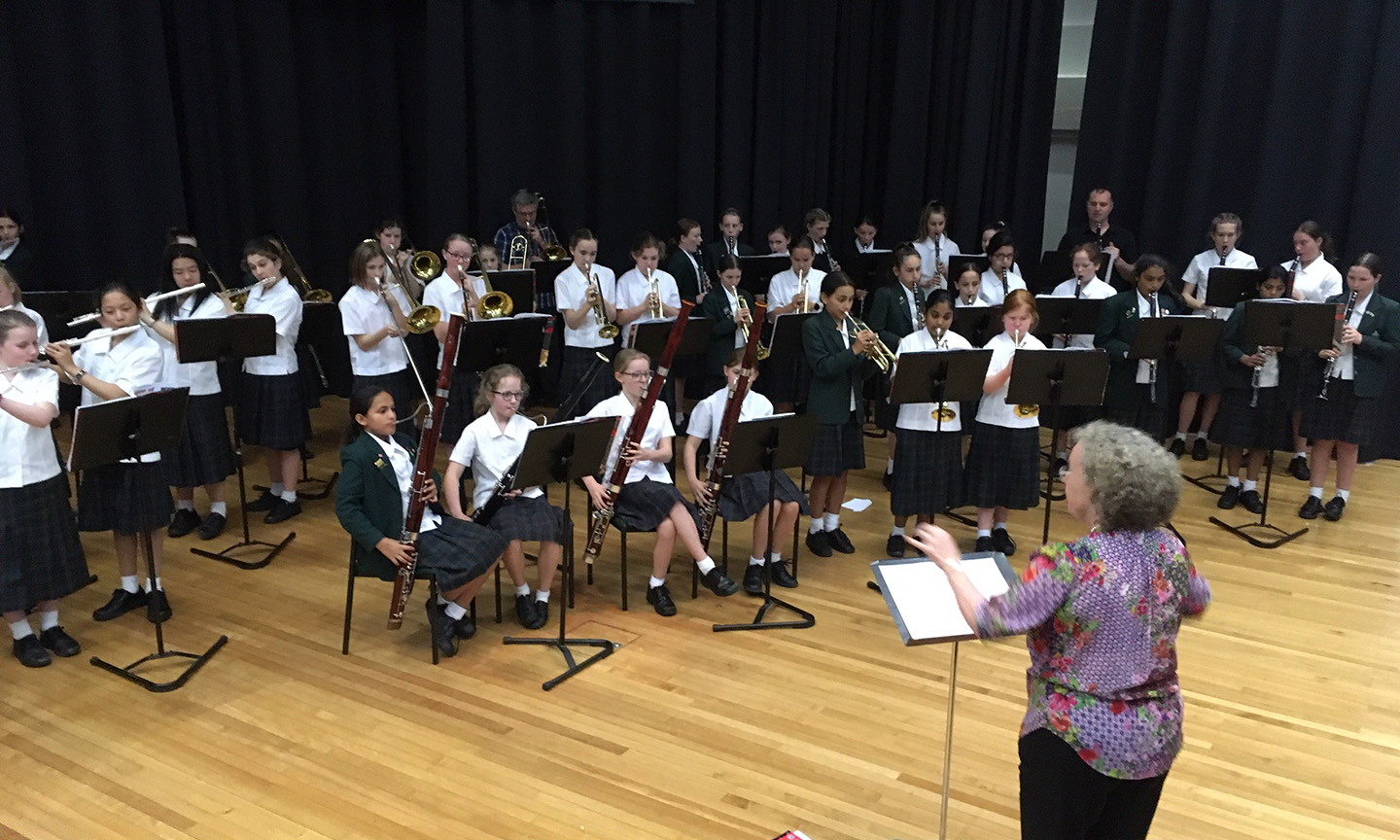 Our girls are well on their way when they transition into their high school years. 
Visit our Visible Wellbeing, Year 7-10 Academic and Co-curricular pages.
Years 9 – 10
The transition to Year 9 is a natural one for our Year 8 girls. They have built strong relationships with their teachers and fellow students and have already started building an understanding of time management, learnt how to focus on defined criteria and developed study skills. We, of course, also welcome many students into Year 9 at Marsden, for their high school years.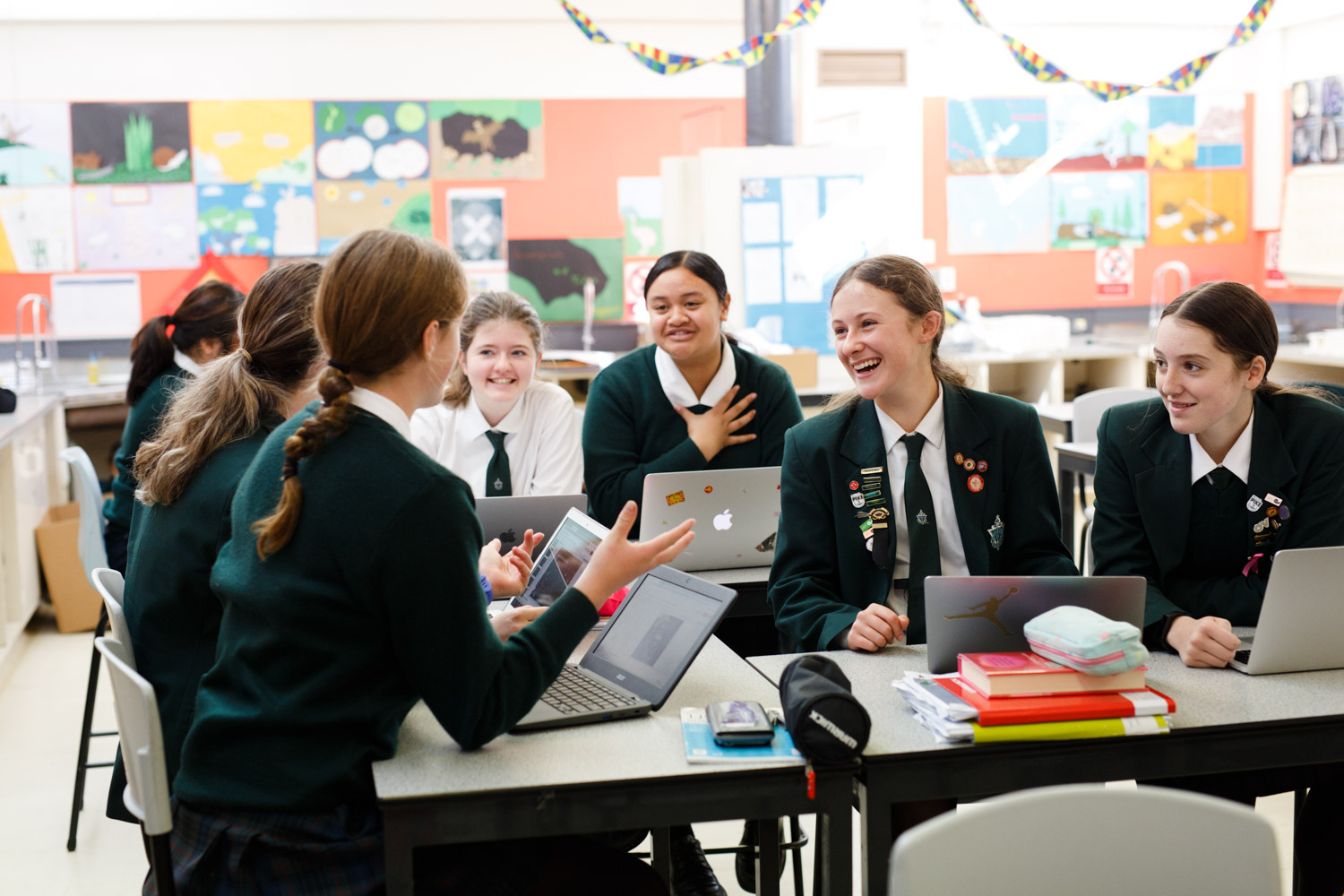 Happiness is achieved when we find the right balance of meaning (or purpose) and enjoyment of our tasks, and when we are engaged in an activity that has both present and future benefit.
Rachel Simmons, internationally recognized educator and author of the New York Times bestsellers Odd Girl Out, The Curse of the Good Girl and Enough as She Is.
Finding purpose, meaning and pleasure in learning is fundamental to success and is a principle that helps to shape learning programmes at Marsden. As students' progress from the junior years, when their curriculum is marked out for them, to the senior years, where they are making choices, we want them to experience breadth, challenge, enjoyment and a sense of achievement.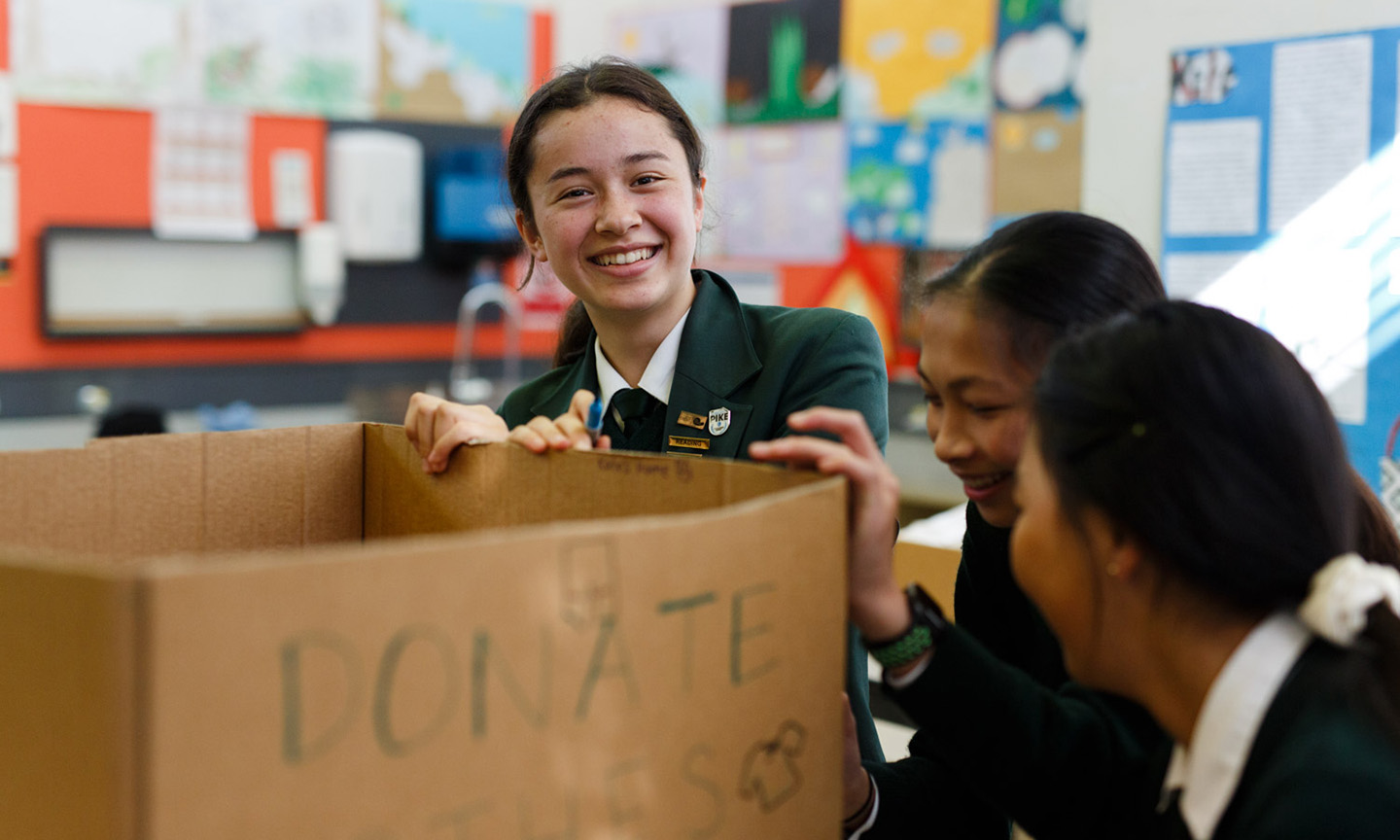 When our Year 10 students enter their senior years at Marsden they are ready for the step up. They are confident in their ability, know they will be supported personally and academically. As passionate, articulate, smart, confident, and caring people they take on the role of being guardians of the kind and inclusive school culture that we have at Marsden really seriously.
Visit our Visible Wellbeing, Year 7-10 Academic and Co-curricular pages.
Experience the Marsden Spirit
You are warmly invited to visit Marsden, see the school in action, meet some of our girls and discover our welcoming community and wonderful learning environment. Register for one of our open events or contact our Enrolments Registrar Leigh McCathie on 476 8792 Ext 831 to arrange a personal tour at a time that suits. Your daughter is also invited to spend a day in class, to experience the school, join in with activities and meet students in her year group.
WORD from Marsden
Browse through the pages of our annual school magazine WORD from Marsden to see some of the year's highlights.