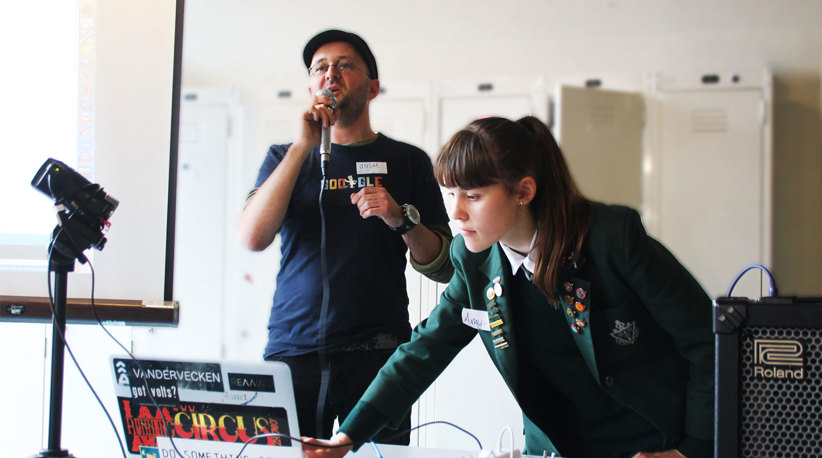 Visiting experts
We bring in experts to inspire and extend our students.
Artist in Residence Programme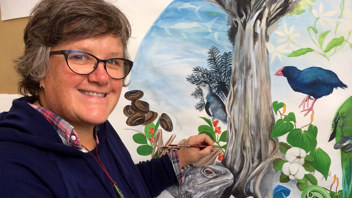 The Artist in Residence Programme is an invigorating initiative for Marsden, bringing a working artist to the school each year for a five-week residency. The resident artist enjoys the use of a dedicated studio space in the 'Art House', and presents master-class style workshops and presentations for students across all year levels in support of their academic studies.
During their residency our artist develops a series of works for a dedicated Marsden exhibition in downtown Wellington. This event also showcases our talented musicians and involves the wider Marsden community; members of the public are welcome.
See our latest Marsden Artist in Residence.
Watch video below from our 2016 Marsden Artist in Residence, Michel Tuffery.
Imaginarium Challenge
Marsden was the first school in New Zealand to run the Imaginarium Challenge in 2015 for Year 10 students. Google expert, Josh Bailey, together with composers, programmers and installation artists from Victoria University, the NZ School of Music and Massey University lit the fire and our students let their imaginations run wild using science, technology, music and art to create some amazing musical contraptions.
The girls gain so much from having a working artist here. It inspires and motivates them and makes them think about Art in new ways.
John Denton, Teacher in Charge, Visual Arts, 2015
Composer in Residence Programme
The Composer in Residence Programme was introduced in 2003. The residency is for five weeks and during this time the chosen composer spends time tutoring selected music students, assisting with some classroom music teaching, and composing a piece of music for the school.
Creative Inquiry Symposium
Our Creative Inquiry Symposium held over 3 days involves Year 9 students and guest speakers who stimulate discussions on the chosen topic. Over the years our students have tackled problems such as what to do after a major earthquake, road safety, cyber safety and being a responsible digital citizen. Experts from Netguide, Civil Defence and the Police, to name a few, have contributed to make the Creative Inquiry Symposium a valuable forum for our Year 9s to think outside the square and come up with creative solutions.