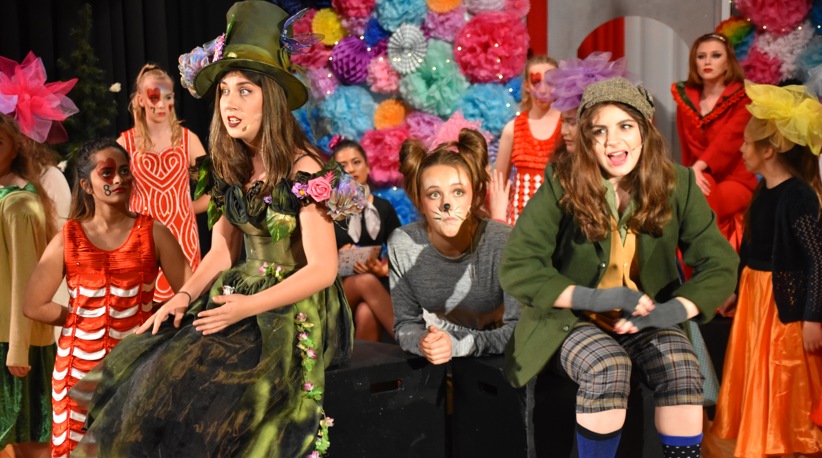 Extensive co-curricular programme
Our belief in providing girls with a broad variety of experiences means that Marsden offers an extensive co-curricular programme.
Marsden has given me the opportunity to participate in a wide range of cultural, sporting and service activities that I wouldn't have otherwise considered. Because of Marsden I have gained the confidence to stand up for myself and others.
Ilona MacKinnon, Year 13, 2020
Music
Playing and enjoying music at Marsden opens the door to a life-long appreciation of the performing arts. We have choirs, orchestras, rock bands, flute ensembles and handbell ringing, as well as the academic Music curriculum which includes our fun and innovative Year 7 Band Programme. 
Specialist teachers are available during the school day for students to have private tuition in the instrument of their choice.
Everyone can sing and there are many opportunities for our girls to create lovely vocal harmonies - for fun or in competition. From Barbershop (Glee) and auditioned choirs to all-comers choirs and rock bands, there's something for all musical tastes. Listen to our silver award winning choir, Altissime, performing at The Big Sing national finals in 2015.
Our Composer-in-Residence programme gives music students the very real opportunity to experience a composer at work. During their residency, the composer takes workshops with the girls and composes a unique piece of music for Marsden.
Throughout the year there are a number of events where our musicians showcase their talents. The Swainson Memorial Competition is a musical highlight where girls compete for the prestigious Nell Clere Music Scholarship and the time-honoured Betty Swainson Award.
Performing Arts
We encourage our girls to join the School Production. Performing as a team in front of an audience builds confidence and great camaraderie.  Our latest production was an outstanding success involving scores of students in front of house or backstage - they loved it. For those not seeking the limelight we sometimes offer lighting workshops alongside the school production.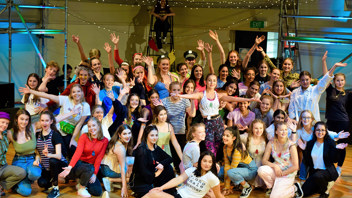 There are opportunities to perform in the Sheilah Winn Shakespeare Festival, Kapa haka, debating, or take Speech and Drama lessons from our specialist tutors. 
The annual Cultural Awards Evening celebrates and recognises our top performers for their talent and dedication.
For more details visit our MyMarsden page or contact our Cultural Coordinator, Sarah Wilson who will be happy to help you.
Through playing sport students learn about sportsmanship, teamwork, resilience, courage and commitment.  We expect gracious winners and good losers. 
We offer a diverse range of over 20 sports such as rowing, shooting, hockey and orienteering. Marsden girls regularly represent the school in local, national and international competition. We bring in experts to coach and mentor our sportswomen. The school has a dedicated team of sports staff, top-class facilities and resources to enable girls to reach their potential.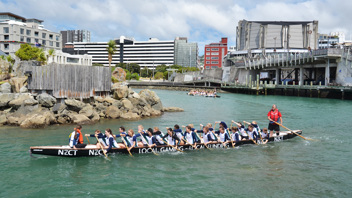 Three annual schoolwide sporting events involve our whole school community - athletics, cross country and swimming. These contests are fierce but fun as students compete individually and for the glory of their House.
For more details visit our dedicated Marsden Karori Sports website or contact our Director of Sport, Eliott Brookes who can assist you.
Other Opportunities
Marsden is excited to team up with the Jennifer Evans Dance Academy, a boutique Dance Academy with classes in Classical Ballet, Modern Jazz, Tap and Hip-Hop.  Ages range from 3.5 years to adults. All classes are conveniently held in the Marsden Studio, 6 days a week. Holiday classes and seminars are also available. For further details contact Jennifer 4762821 or 0276350191 or j.evansdance@gmail.com.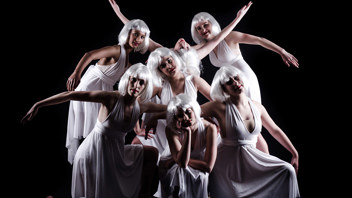 Other clubs include: chess, greenies, Kids Lit, international, science, writers and technical support crew.