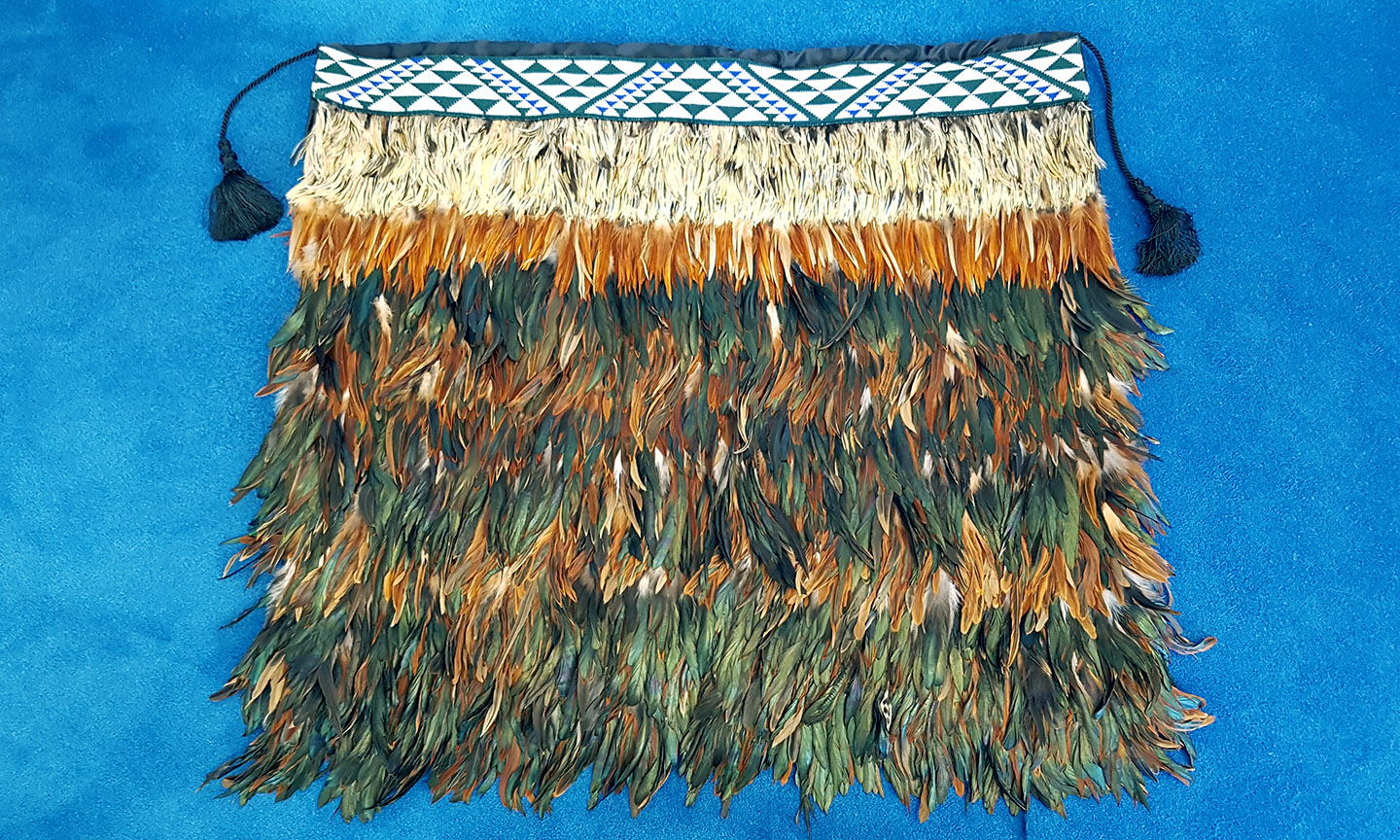 The Marsden Korowai
We are proud that Marsden now has its own beautiful korowai (feather cloak), designed and created especially for us, to be worn as an honour on significant ceremonial occasions.
Our designer, Jared Riwai-Couch (www.whero.co.nz), has shared this knowledge with us about the significance of the korowai:


Traditionally, the korowai has deep and poignant meaning. Aho and whenu, descriptive words associated with making the korowai, are concepts which illustrate this. Aho is the horizontal thread or weft and is another name for connection. Whenu is the vertical thread or, warp. Whenu comes from the word whenua (earth) from where we draw strength and sustenance after birth. Whenua also means placenta, from where we drew strength before birth. Whenu is also a very old term meaning 'Io' the omnipotent one (God);  aho connects with the whenua and our local surroundings and the achievement of higher things.
The Marsden korowai represents our growing relationship with local iwi, and our connection to our beautiful environment, with its native flora and fauna and our proximity to Zealandia. The korowai also symbolises the connection between the students and staff, our Management and Trust Boards, old girls, whānau and other community.


There are three types of feather in its featherwork: three rows of short light brown feathers, one row of ginger brown feathers and the remaining ten rows of natural brown feathers with natural green and blue tinge.
The taniko (woven band) sewn into the top of the korowai represents the values and colours of the school, with its colours of green, blue and white. The triangles across the taniko design suggest God the Father, the Son and the Holy Spirit. Symbolically, the mountain-like shapes point heavenward and typify the values of excellence, resilience, creativity and service. They give shape to the school motto 'Ad Summa' – aim for the highest.
The Marsden korowai has been blessed as part of a Chaplain's assembly and its first wearer will be our Dux of 2017.