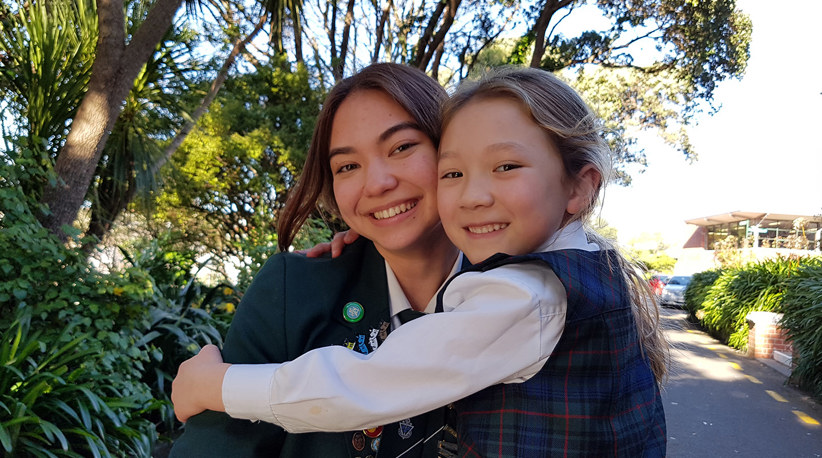 Age and Entry Level
Marsden welcomes students aged from 5-18 years (Year 1 to Year 13). Students under 11 years of age must be living with a parent.
English Language Competency
Marsden welcomes students who have good basic English language skills.
Depending on age, applicants are assessed by a range of methods which includes Wechat, Zoom or Facetime interview and English language test scores to determine the level of learning assistance required. Courses and year levels may be determined by competency in English. We may recommend intensive language study at an approved language school before admitting a senior student. 
Immigration
Full details of visa and permit requirements, advice on rights to employment in New Zealand while studying, and reporting requirements are available through the New Zealand Immigration Service and can be viewed on their website at www.immigration.govt.nz. Also visit https://www.immigration.govt.nz/new-zealand-visas/options/study for details on studying in New Zealand.
Health and Travel Insurance
Most International Students are not entitled to publicly funded health serves while in New Zealand unless they are:
A resident or citizen of Australia; or
A national of the United Kingdom; or
The holder of a temporary permit that is valid for two years or more.
Students who do not belong to one of these special categories and who receive medical treatment during their visit, will need to pay the full costs of treatment. They are therefore required by law to have medical and travel insurance. This must include cover for outdoor educational experiences. Neither Marsden nor the school's insurers can accept responsibility for the personal effects of students at school. All parents must arrange suitable insurance cover for health, travel and personal effects if they do not wish this to be organised by the school.
See Southern Cross International Student policies: https://www.scti.co.nz/international-student
I think I could absorb a lot of new things. I understood about New Zealand culture and lifestyle. I think they spend more time with their family after school than Japanese. I was really surprised that my host parent came back from work around 5 o'clock. When I lived in Japan, most people worked very late. Also, there are many immigrants, for example Asian and European. In the city, I could find various restaurants like sushi shops, yamucha restaurant, and hamburger shops. I have been to Japanese restaurant five times and there were many Japanese staff in each of them.
Japanese Toin Exchange Student 2019