Starting Preschool
Welcome to Marsden Preschool!
Welcome to Preschool for 2023 and a special welcome to our new tamariki and whānau. We are looking forward to beginning the year and hearing about your Christmas and summer holidays. 
Preschool starts on Wednesday 1 February 2023. The Preschool day begins at 8.15am and we encourage you all to arrive before 9am. Children are to be collected by 3.30pm.   
We will contact you early in the new year with our updated timetable for the term, including specialist lessons, excursions, and any important dates.  
We will be welcoming all whānau with our Preschool BBQ on Friday 17 February at 3.30pm. You are then welcome to join the whole school picnic on the lawn. This will take place on the school field from 5-7pm. Further details to follow.
Please remember, Term 1 is a 'sun-smart' term. Sunhats are compulsory for outdoor play. Hats can be purchased from NZ Uniforms. See the Uniform section for details.
Please refer to the Preschool Handbook below for further information.
Preschool Handbook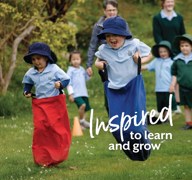 2023 Preschool Handbook
Marsden Preschool provides an environment for optimal learning and teaching. We promote attitudes and values that will prepare our tamariki to lead happy, stimulating, useful and fulfilled lives. You will find in this booklet an outline of the Preschool's values, goals and organisation. It highlights relevant aspects of the curriculum and also provides general information that you will require.
If you have any questions, please contact Helen McConnell, Head of Preschool by email helen.mcconnell@marsden.school.nz 
The Preschool teachers look forward to welcoming you all, and working alongside you in 2023.
Nga mihi nui,

Helen McConnell
Head of Preschool