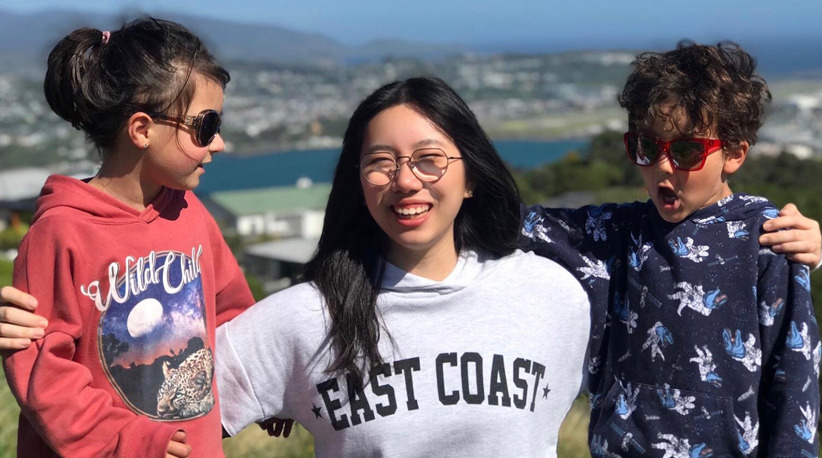 Homestay Guidelines
Samuel Marsden Collegiate School has agreed to observe and be bound by the Code of Practice for the Pastoral Care of International Students. Copies of the Code are available see links below or visit the New Zealand Ministry of Education website.

All family members of the homestay who are over 18 years of age will be Police vetted.
The Homestay Manager will make an assessment of the homestay carer's ability to provide suitable accommodation and appropriate physical and emotional support and guidance.
Marsden provides guidelines and support structure for homestay providers through the Homestay Manager.
The Homestay Manager stays in regular contact with homestay families as well as visiting each student's homestay at least twice a year.
The Heads of School seek ongoing feedback from students on their homestay situations and liaises with the Homestay Manager over any concerns.
Homestay Manager
The Homestay Manager for Samuel Marsden Collegiate School is Lisa Lee
Policies
The following policies are available online for International Students:
Pastoral Care
A strong commitment to pastoral care throughout the School is part of the special character and philosophy of Marsden. All international students are supported by their:


Director of International Students
Dean of International Students
Form Teacher or Tutor
Head of Senior or Middle School
Year Level Dean
Academic Director
Guidance Counsellor
The Heads of School provide encouragement and support for our students from overseas and meets with students weekly. An International Club assists students to integrate into the School community and share their experiences of other cultures.
Each student's academic and personal development is monitored by the Dean of International Students and the Pastoral Care system. Regular reports are sent to parents. Where necessary, these can be translated into the student's first language.
Our Principal takes an active interest in the welfare of our students.
Complaints procedure
Samuel Marsden is a signatory to the Education (Pastoral Care of International Students) Code of Practice 2016. For further information visit  http://nzqa.govt.nz/providers-partners/education-code-of-practice.
In the event of a concern or complaint, you can contact NZQA on 0800 697296 or email qadrisk@nzqa.govt.nz for further assistance. If it is a financial or contractual dispute, you can contact iStudent Complaints on 0800 00 66 75. More information is available on https://www.istudent.org.nz/making-a-complaint. Advice can be obtained via phone, email, post and  at www.facebook.com/istudent.complaints and We Chat (search for "NZ iStudent Complaints").
Stephanie Pan talks about her time at Marsden
Watch this farewell speech from International Student Stephanie Pan about what it is like to study in New Zealand and attend Marsden School - November 2016.