Starting Marsden Primary
A special welcome to our new Primary School students and their whānau. 
Please refer to our Primary Handbook below.  We ask all Primary school families read this. 
The staff and I look forward to welcoming you to school and working alongside you this year.
Ngā mihi
Jo Burns
Head of Marsden Primary
Marsden Primary Handbook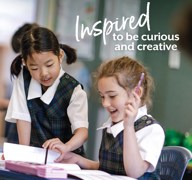 2023 Marsden Primary Handbook
Marsden Primary provides an environment for optimal learning and teaching. We are committed to creating happy, engaged, future-focused learners who 'Aim for the Highest'. You will find in this booklet an outline of the values, goals and organisation of Marsden Primary. It highlights relevant aspects of the curriculum and also provides general information that you will require.
Stationery and Digital Devices
Primary students are not required to bring stationery except for a pencil case. In Years 3-6, students are welcome to bring a device such as an iPad, or laptop to use in class. Please discuss with your daughter's teacher if you need further advice. 
Houses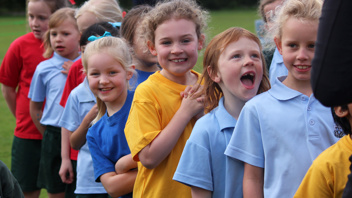 Marsden Primary (Years 1-6) has three Houses:
Fitzherbert - yellow
Innes - blue
Sprott - red

Houses are allocated to students on enrolment. If a student has a family member who has previously attended Marsden, she will be allocated to the same House. Houses will otherwise be allocated to keep group numbers within each House even. The girls quickly make friends within their House groups.
Arrowsmith Whole Cohort Program
Many students have benefited tremendously from the opportunity to participate in the life changing Arrowsmith, cognitive training programme. 


In February 2022, Marsden Primary was the first in the world to implement the Arrowsmith Whole Cohort Program, which introduces Arrowsmith principles to all Primary School students in Years 2–6, with the ultimate goal of improving foundational learning capacities.
The premise of the Arrowsmith Whole Cohort Program is harnessing the brain's ability to change both its physical structure and functional organisation. Students in the programme work to strengthen specific cognitive areas, which in turn improve their academic learning and their sense of wellbeing and confidence.
The exercises have been chosen to correlate with what is appropriate to the demands of learning for each year level. Cognitive enhancement is built on what makes sense for each year level, and will work to enhance the brain's capacity to learn. Students in Years 2-5 do Arrowsmith exercises for 30–40 minutes each day. Scheduling the program into the school day is flexible and fits into the daily schedule of each year group.
Please refer here for more information or contact Jo Burns on (04) 476 8792 Ext 848 or jo.burns@marsden.school.nz if you have any questions.
Sports
Sports Coordinator Caitlin O'Sullivan (caitlin.osullivan@marsden.school.nz) organises all registrations, teams and sporting opportunities for Primary students. 
Marsden Sports Website
The Marsden sports website is the best place to find all information about sport at Marsden. This site is dedicated to Marsden sport draws, registration information, news, results etc. Please refer to it throughout the year:  www.marsdensport.school.nz/
Sports Registrations
There are a number of sports available for students to participate in. Athletics, Cross Country, and Swimming are part of the New Zealand Physical  Education curriculum. All students participate in these events; they do not need to be registered.
 
There are also chosen sports that students can register to participate in. Chosen sports include: floorball, futsal, water polo, miniball, and netball where teams are entered into weekly competitions, hockey, and football which are run by senior students during lunchtimes, and tennis coaching, and padder tennis which are sessions run during a lunchtime.
Registrations for summer sport (Term 1) in 2023 opened on Wednesday 7 December 2022 and close on Friday 3 February 2023. A list of all sports available at Marsden can be found on the Marsden sports website. You can click on each sport for information about important dates, uniform, and cost. On each sports page, there is also information about trials.
Please note that trials or pre-season practices for some summer sports will be happening in the holidays, so check dates carefully. You are then able to register for each sport via a link on the right-hand side of the individual sports page.


Registrations for winter sport (Terms 2 and 3) in 2023 will open on Tuesday 7 February and close on Friday 24 February 2023.



Once your daughter has been placed into a team for the 2023 season, all draws for sports can be found here on the Marsden sports website.
Private Music Tuition
Private music lessons are available for students in Years 3-13. Please see here for details and the registration form. Registrations are due by Monday 23 January 2023 if requiring lessons in Term 1.
Speech and Drama
Speech and Drama classes are available for students in Years 3-6. Classes are available at lunchtime or after school. There are no Speech and Drama classes in Term 4.  For registration details and further information please visit our Speech and Drama page.