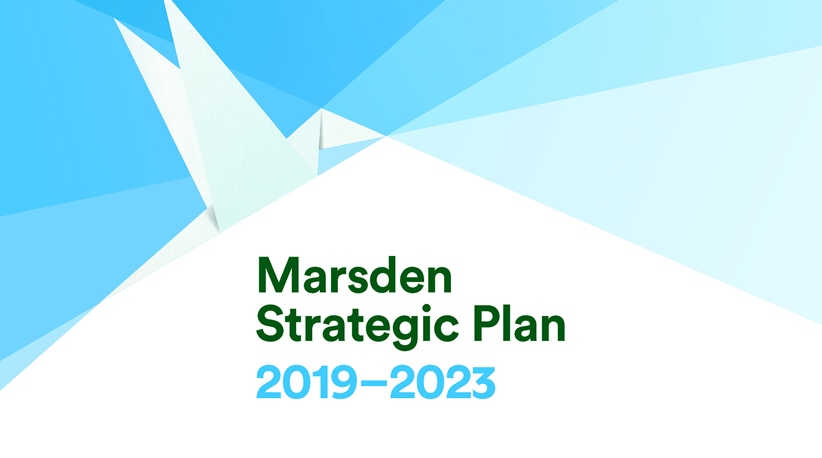 Strategic Plan 2019–2023
Marsden's Strategic Plan 2019-2023 focuses on five strategic goals that are aligned with our Mission:
1. Future-focused Learning and Teaching
Provide outstanding learning opportunities that equip students to create lives of meaning, accomplishment and genuine happiness.
2. Student Wellbeing
Nurture and develop student wellbeing.
3. Quality Teachers
Attract, develop and retain quality staff.
4. Community Engagement
Provide opportunities for all community members to align, engage with and contribute to the School's objectives.
5. Sustainable Operations
Optimise our financial, physical, natural environment and human resources.
We invite you to view the Marsden Strategic Plan 2019-2023 and the strategies aligned with each of our goals.