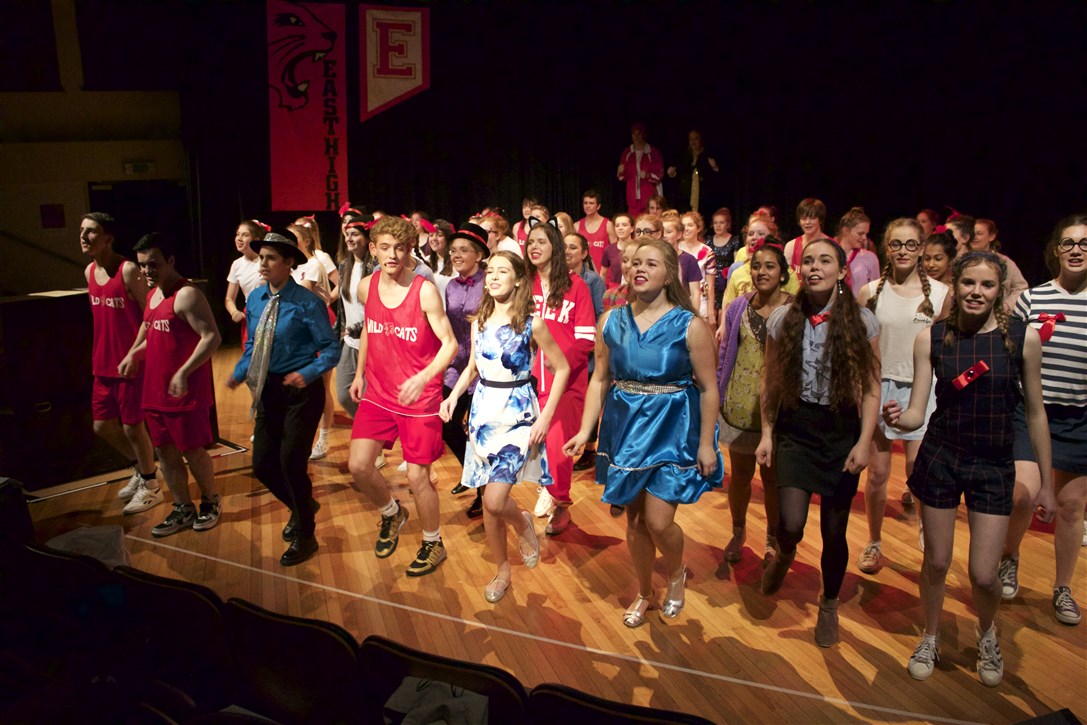 With catchy tunes and a humorous script, Marsden's production of Disney High School Musical has been a stupendous success playing to sellout audiences during the last week of term 2.
Featuring a cast of 50 Marsden students and seven students from Scots, St Patrick's and Wellington colleges, students also organised the costumes, sound, lighting, front of house, hair and make-up. The talented cast and crew worked hard for months to pull this production together under the brilliant direction of Dianne Smith, Sarah Wilson and musical director, Kate Marshall. 
Huge congratulations to everyone involved, you are all stars!