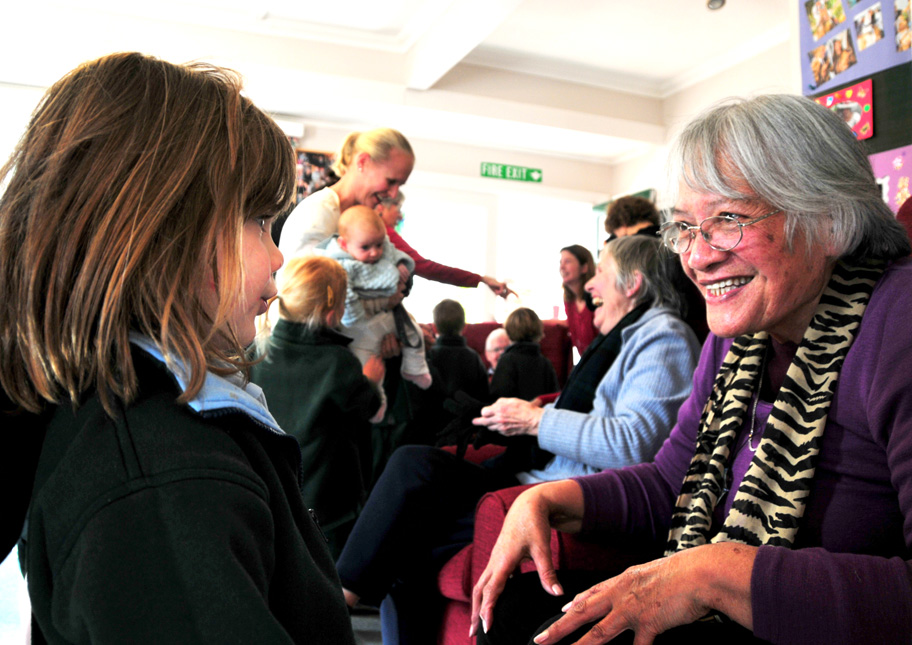 Preschool sing at the Marsden Club
They may be small in stature but Preschool students made a huge impression when they sang to Karori residents at the Marsden Club recently. The joy was obvious to all. Lars from Preschool said afterwards "I love shaking the old peoples' hands".
Singing to the grandparents was fun.
Jovita, Marsden Preschool