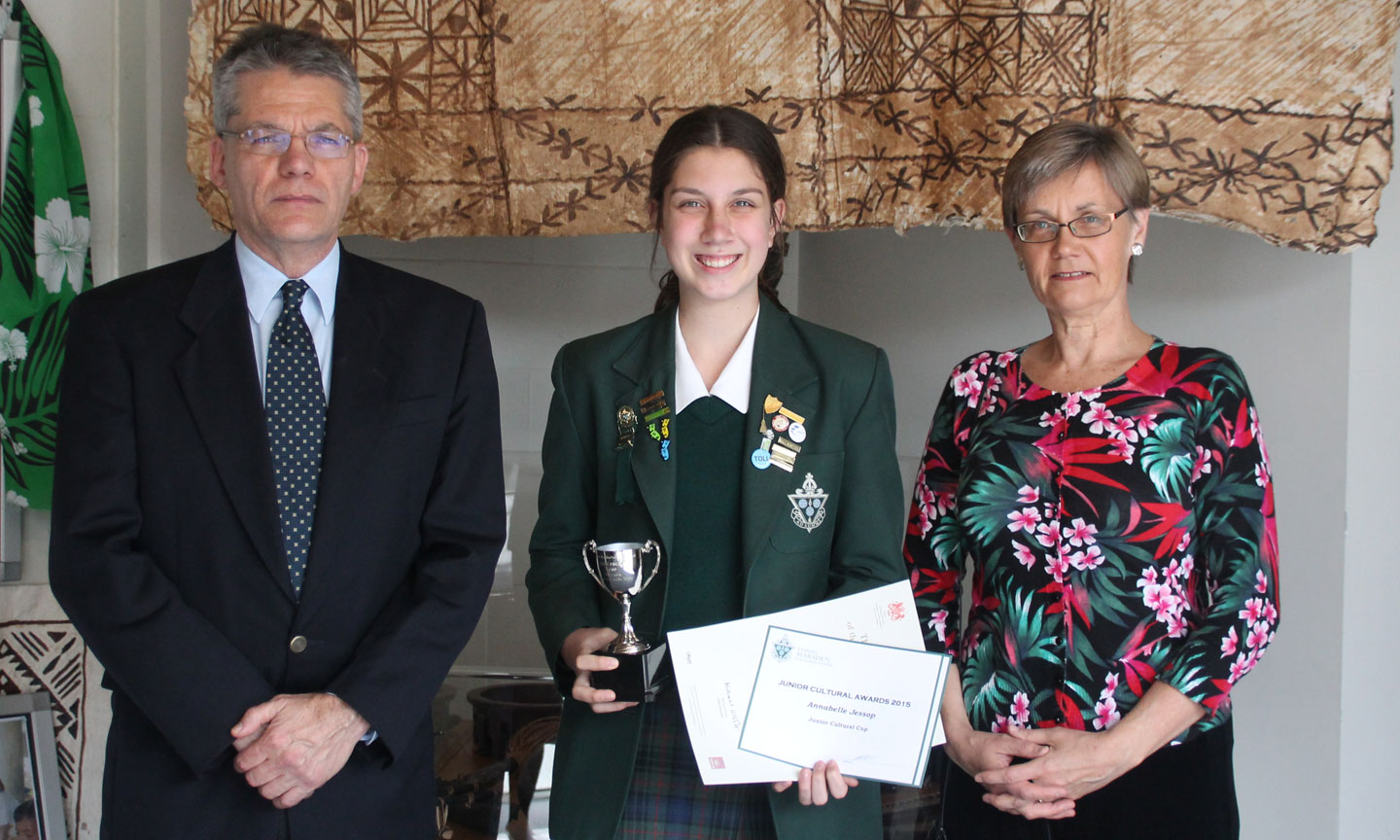 Cultural awards, a celebration of our talented Juniors
We acknowledged the many diverse cultural achievements of our Year 7-10 students at a special assembly on Monday 9 November. The top award, the Junior Cultural Cup (donated by John Dalgety and Ursula Evans) for a student who has shown considerable involvement in a range of cultural activities, was awarded to Annabelle Jessop. Annabelle also received Junior Colours along with Lara Flannery, Anabel Jamieson, Thomasin McKenzie, Jemma Chester and Anabel Jamieson at the Cultural Awards evening last term.

Awards were kindly presented by well known New Zealand actress Dame Kate Harcourt DNZM, Principal Jenny Williams and parent Ursula Evans.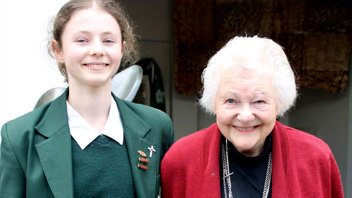 We were entertained by peformances from the Year 7-9 choir, The Larks, as well as the Year 7 Band. Winner of the Nell Clere Music Scholarship, Jessica Kenyon played the 'cello, and runner up Anabel Jamieson sang. Thomasin McKenzie (grand-daughter of Dame Harcourt) gave a very good speech, not surprisingly, as she has had acting experience in NZ's favourite television soap, Shortland Street. 
Congratulations to all award recipients.