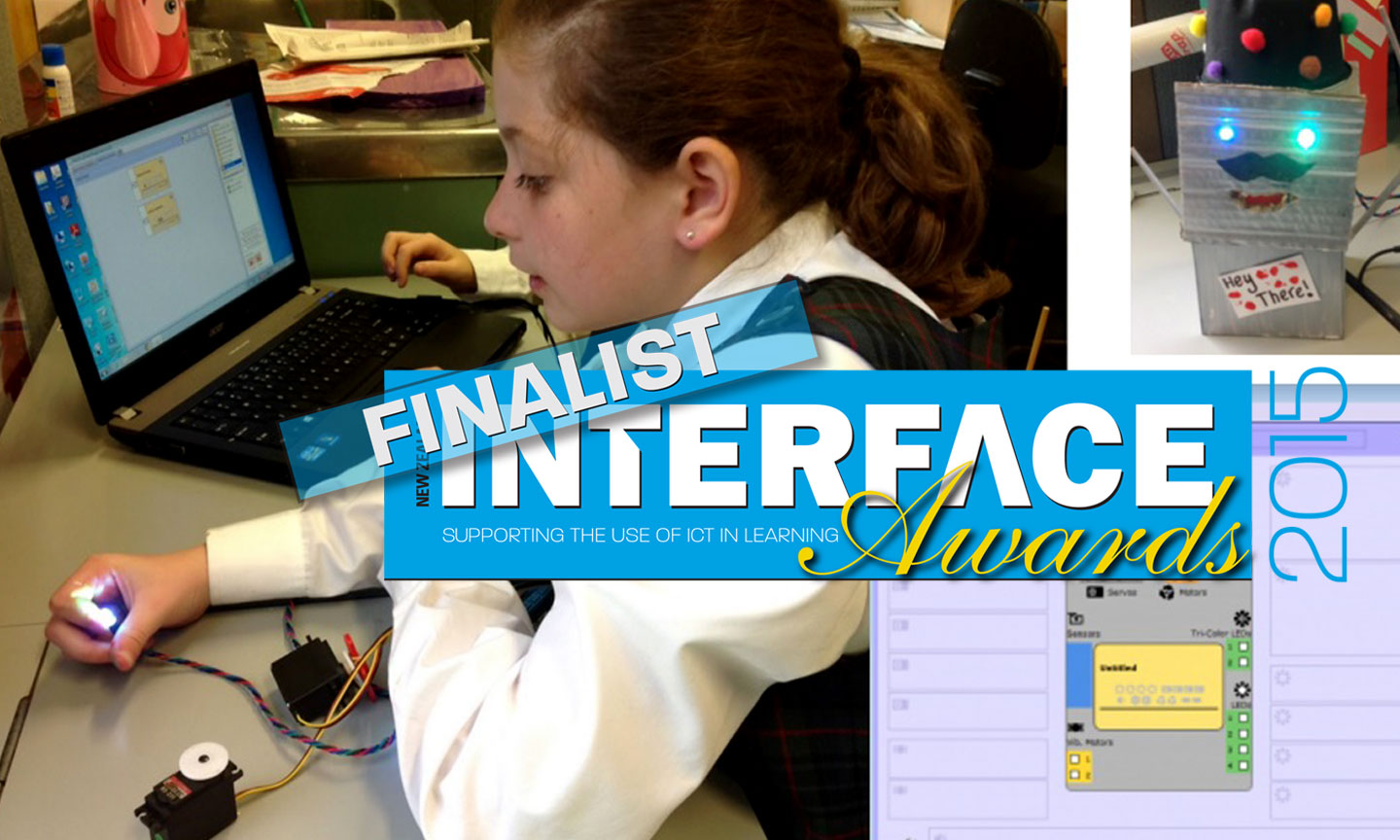 Best Coding Project Award for 2015
In an update to our earlier story from October, Marsden Primary teacher Callie Ballara has won the INTERFACE Best Coding Project award for 2015.
Her Year 6 students designed and made robots out of recycled materials using a Hummingbird Micro-controller (Audino) and Visual Programmer. Callie said "I want my students to see computer programming as an exciting technology that opens doors to creativity and opportunity so that they will continue to explore it and not see it as something daunting and best avoided." She wins a set of five Raspberry Pi starter kits.
Greg Adams, Editor of INTERFACE, said "a big thumbs up to all our finalists this year. The standard of your work is extremely high and you should all be very proud of what you're achieving with ICT in your teaching." Congratulations Callie!
A big thumbs up to all our finalists this year. The standard of your work is extremely high and you should all be very proud of what you're achieving with ICT in your teaching
Greg Adams, Editor INTERFACE