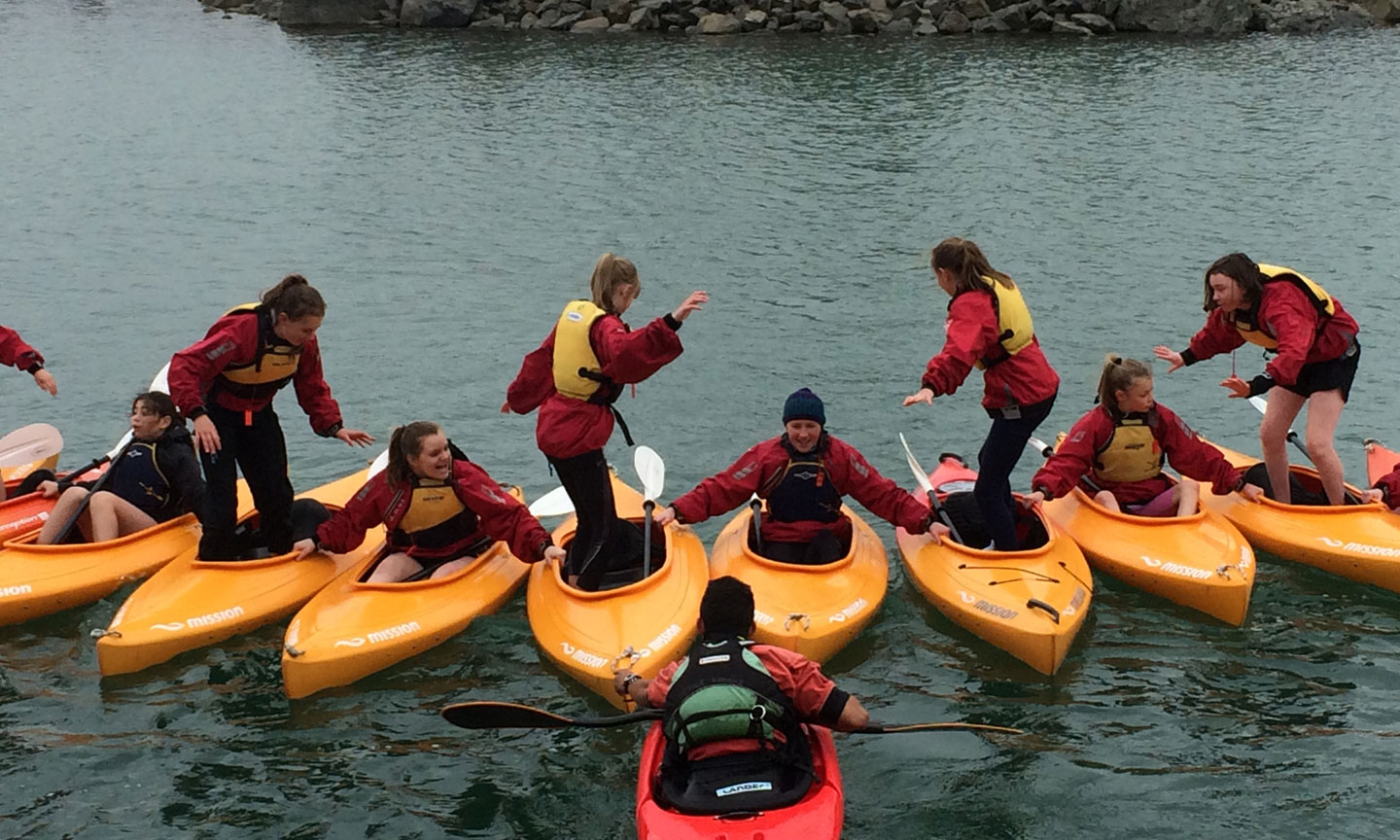 On and off the water they embraced the challenge
Year 8 students have been taking part in the William Pike Challenge, an outdoor activity programme, designed by William Pike, who was caught in a volcanic eruption on the slopes of Mount Ruapehu in 2007 and subsequently lost his leg. In spite of his disability, he has a passion for the great outdoors and wants all intermediate aged students to embrace new experiences, engage with their community and be ready to take on whatever life throws at them, and our students have!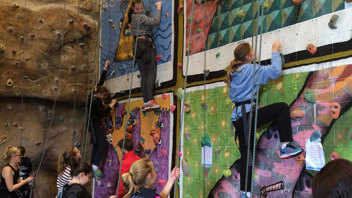 There were plenty of challenges for our girls when they went rock wall climbing and kayaking in Wellington Harbour this week. It's hard enough keeping a kayak steady when sitting in it, try standing, or walking across a raft of them and that's pretty difficult, but our girls rose to the challenge without getting soaked - until the voluntary wharf jump at the end that is!
They also scaled new heights at the indoor rock wall climbing which is a lot harder than it looks and requires core strength and teamwork. Great effort girls.