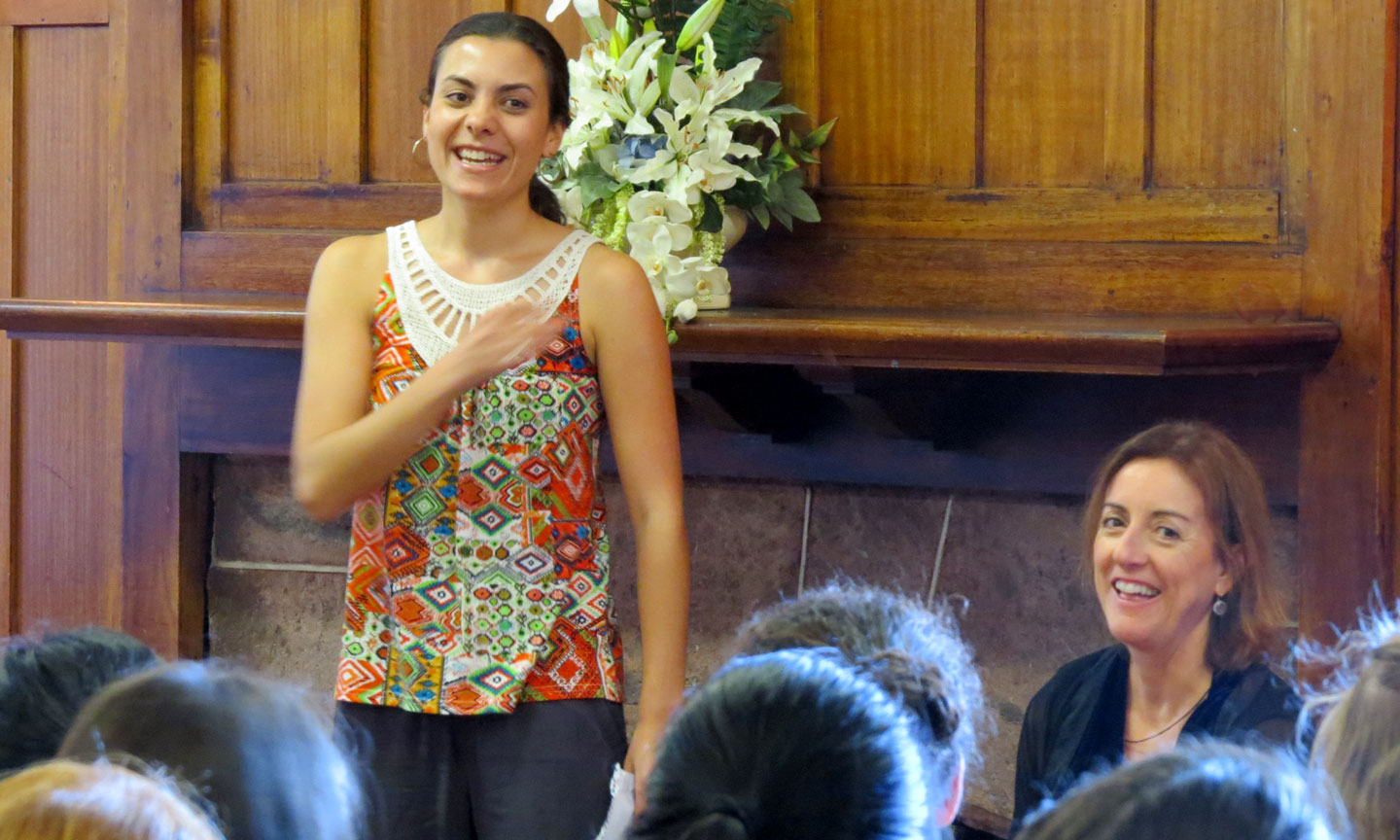 Maria English our 2009 Head Girl and Dux, gave an enthralling fireside talk to a large group of senior students and staff at lunchtime. At the end of her schooling Maria travelled to England to do a degree in politics at Cambridge University. With honesty and humour she shared her experience of life after Marsden, admitting she was terribly homesick for the first year of study.
After completing her degree, she still had no real idea of what she wanted to do, so she decided to join management consultancy Boston Consulting Group in Sydney to gain solid, technical skills in the 'real world' across a variety of industries, on high level problems, and as she said "business is integral to how the world works." You can imagine her surprise to find out her first client was a toilet manufacturer!
Maria's key message was that things don't always work out like you plan and you need to be resilient. Resilience is one of Marsden's four pillars, so it was wonderful to hear these words from one of our young Old Girls. She also urged our girls to be kind to each other and to encourage the potential in everyone, to find motivation from within and embrace quirkiness, because it is often the quirky people who go on to do well in life. Her words were like pearls, it was so lovely to have you visit Maria, we hope you will come back again soon.