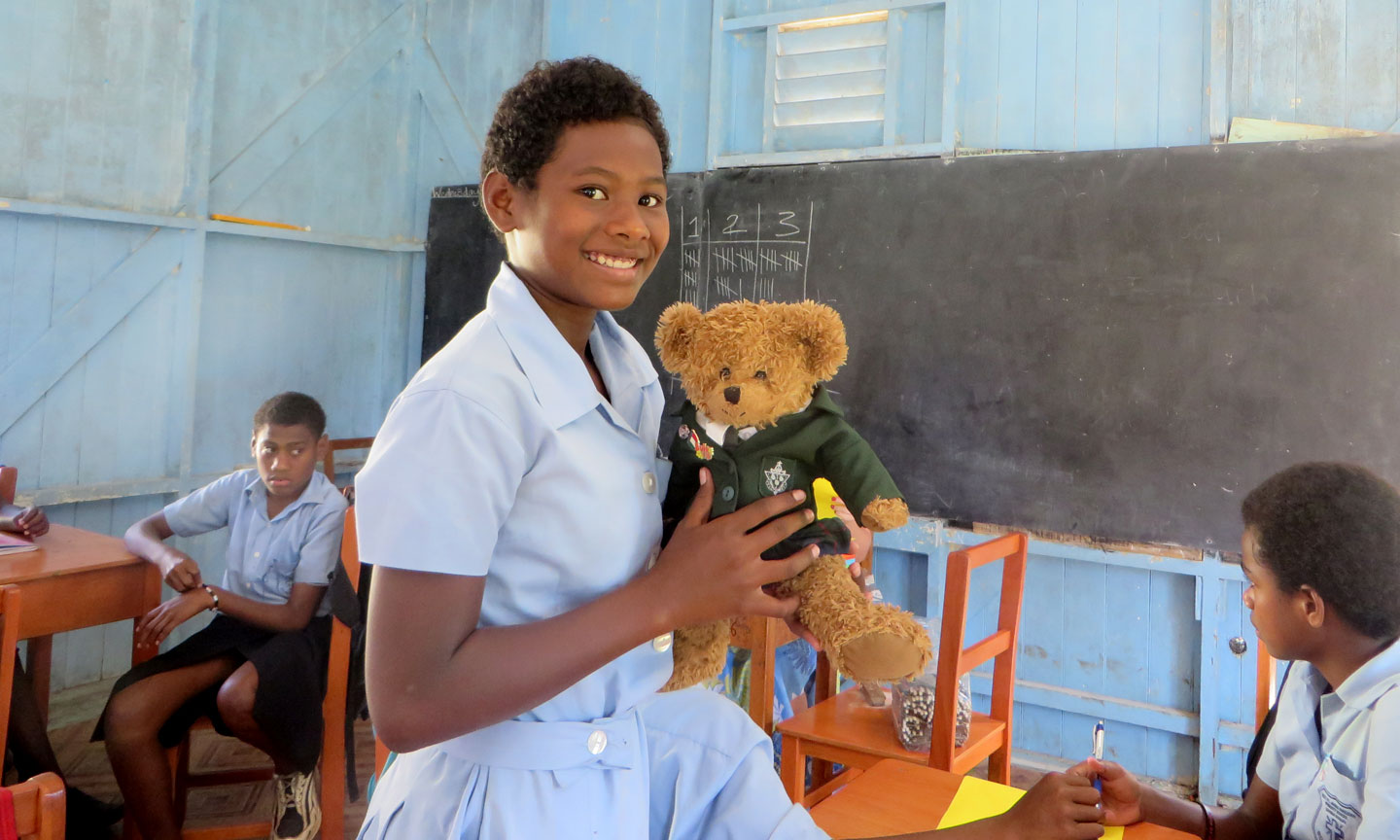 Fiji leaves a lasting impression on our service students
12 senior girls had a memorable service trip to Fiji during the holidays. We could write something but we thought their own words beautifully sum up this unforgettable experience for them.
Kayleigh Besseling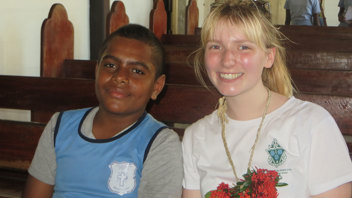 The short week we got to spend at St James will stick with me forever; I have a new appreciation for how truly blessed I am and how much I take for granted in my everyday life. Every child was genuinely happy even in the face of recent hardships and I will remember their smiling faces always.
Stella Grubi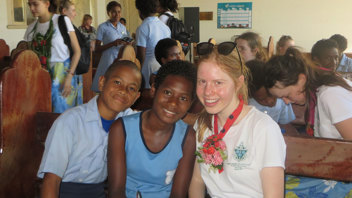 Meeting the children that live in Levuka have impacted my life forever, their ability to be happy in a world with little resources and limited supply's after the cyclone has taught me to turn any negative situation into a positive one. The endless amounts of love that the children had was life changing.
Maddie Ferrier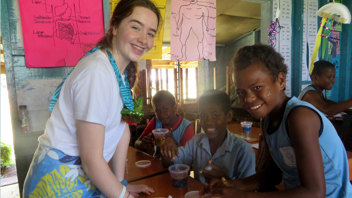 The moment when we met the children for the first time and discovered how little they had in terms of resources and how eager they were to learn will stick with me forever. It helped me to truly appreciate how lucky I am to go to Marsden with the quality and quantity of learning resources we have. The children's positive attitude towards learning at St. James with so little money at school or home has made me realise that money does not buy happiness.
Olivia Hartshorne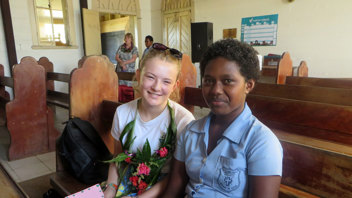 One of the best weeks of my life; everyone was so kind and welcoming and we probably learnt more from them than they learnt from us.
Olivia Hausmann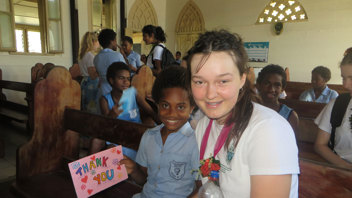 The week at St James was one of the best of my life. I never imagined how much I would learn from the children there, especially how important it is to appreciate the small things. I came away from Fiji with a new skill set, long lasting memories and a new and improved outlook on life.
Gothami Jayasinha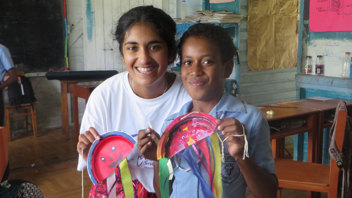 The children at St James have opened my eyes to what happiness can really look like and what really matters in life. I will never forget this experience and I have fallen in love with Fiji.
Olivia Martin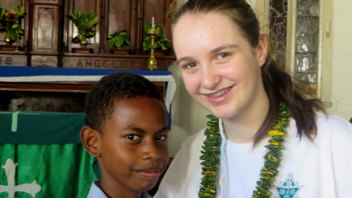 All the kids at St James were so kind, friendly and loved whatever we taught them, this helped make this trip the amazing experience that it was. I wish I could stay in Fiji forever.
Sariya McGrath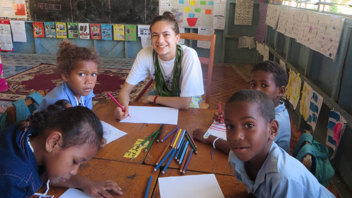 The trip itself truly was life changing for each of us. Observing the simplicity and hardship of village life in Ovalau, and experiencing some of that ourselves, our eyes were opened to the realities of the world and drawn towards how we can help others who possess less than us. Regardless of their situation, every single person we met in Fiji was so kind and hospitable to us, calling out "Bula!" as we passed by. The genuineness of the Fijian people was so heart warming. But the highlight of the trip would most definitely be teaching the children of St James School. They were so polite, bright, energetic, loving and eager to learn. We formed such a deep attachment to them in the space of a few days and many tears we shed when it came to parting our ways. Without a doubt, all of us girls have chiselled deep bonds for life, broadened our horizons and become more giving and empathetic in the process, and I know all of us are looking to do many more service trips in the future.
Greta Morrison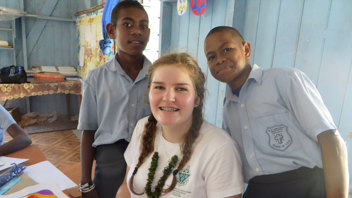 I loved teaching the children art activities and introducing them to new craft materials and seeing how excited and happy they were when we did the activities with them. They were so genuinely happy and welcoming to us, I enjoyed the trip so much.
Imogen Norling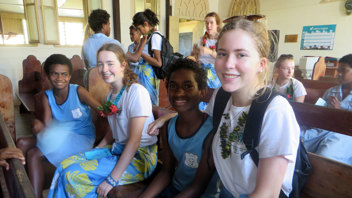 Although we spent the week teaching the children of Saint James about science, maths, english and art, our group of girls learnt so much- beyond what you can learn in school. The memories and bonds that we have been blessed to create will be long lasting.
Christy Robinson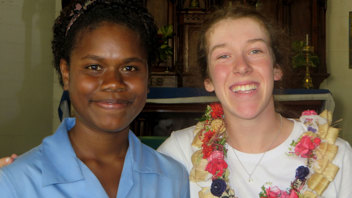 Seeing the children's faces light up every morning we went to the school and the amazing moments we shared with them. It was the best week of my life.
Olivia Smith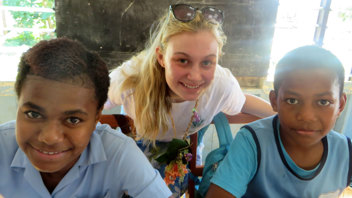 The children's smiling faces and overall friendliness really made an impact on me, despite the cyclone leaving them next to nothing. This experience has been such an eye opener and it really proves that you don't need much to be happy.
We couldn't have said it any better! Thank you to teachers Christine Barlow and Liz Woolley who looked after our girls while away, you did a wonderful job, and thank you girls for embracing Fijian life, giving your time, energy and enthusiasm to the children of St James School.