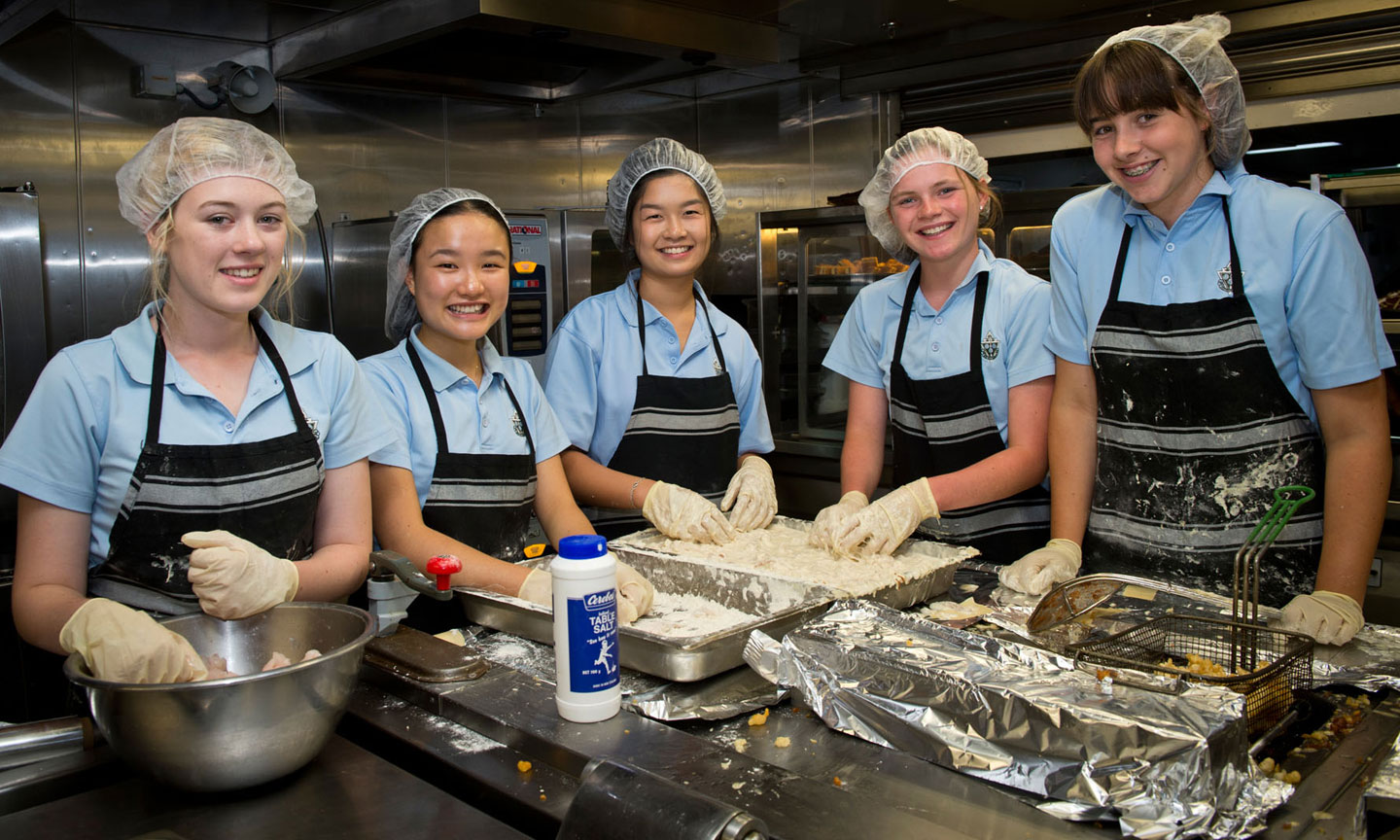 All aboard for a City Mission Fundraiser
It's not every day you get to board one of our country's naval boats, but on Friday 40 Year 12-13 students worked at a special 'Fish & Ships' fundraiser for the City Mission on board HMNZS Canterbury. Nearly 400 guests climbed the gangpway for a fancy fish-themed lunch. Some girls helped Ruth Pretty Catering prep in the impressive ship's galley, while others served the guests under a massive marquee on the deck.  
Lieutenant Commander Andrew Lincoln, Public Affairs Officer for the Navy thanked them for their support for what proved to be 'a brilliant day'. See more photos on our Facebook page.