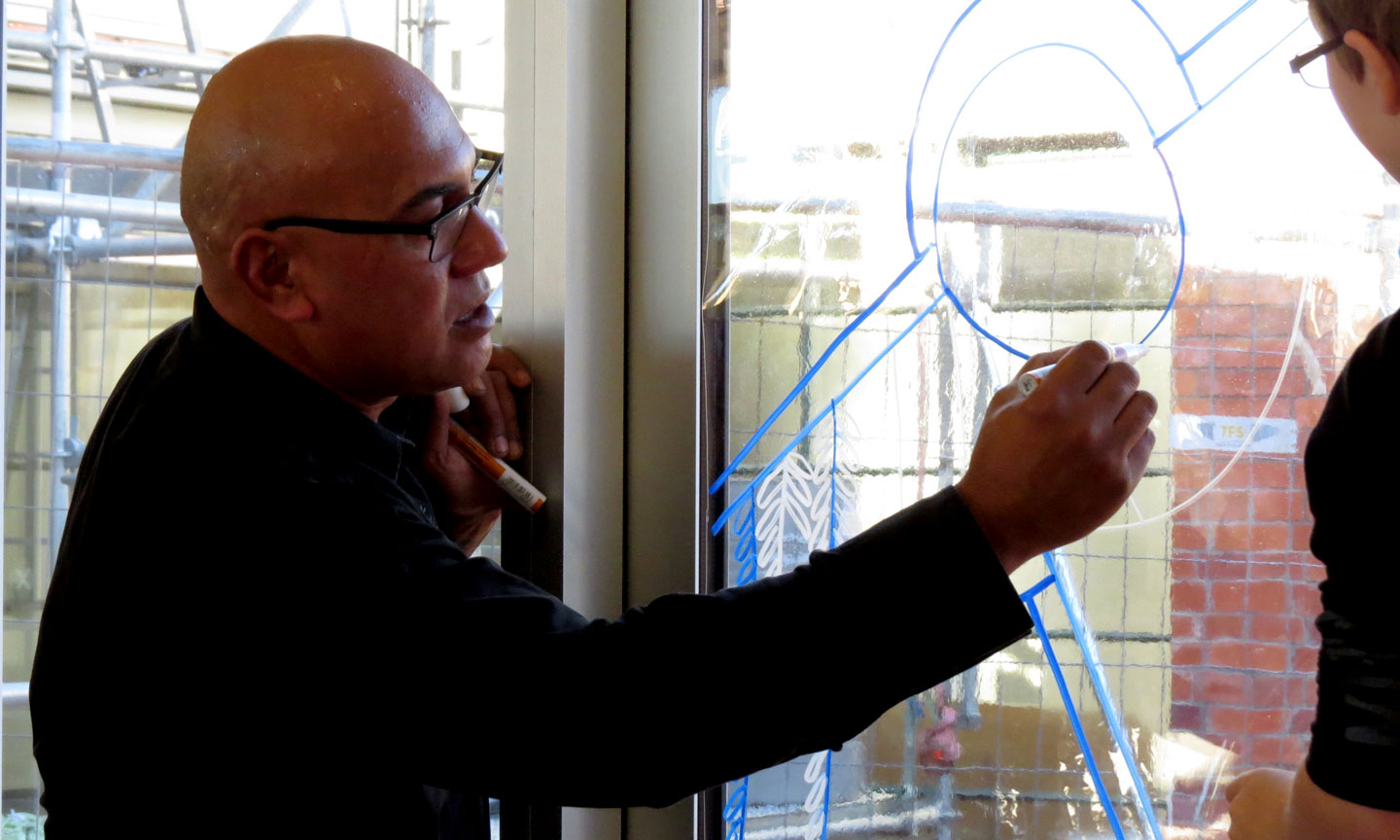 We are fortunate to have inspirational artist, Michel Tuffery, as our 2016 Artist in Residence, working in the arthouse and sharing his gift with our students. He is one of New Zealand's most well known artists whose work is held in many art collections in New Zealand and around the world.
Michel Tuffery Primary Workshop
As part of his residency, Michel ran an amazing workshop for 20 visiting Primary students and our Year 5 girls in the North Studio. Using clear acetate, coloured markers and our big windows they created some really beautiful designs that absolutely sing in the sunlight. The students were totally absorbed creating the intricate the patterns, then standing back to see them develop into the beautiful window panels before them.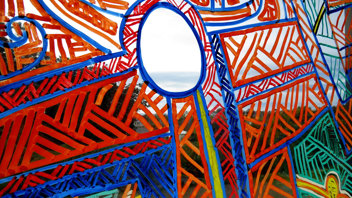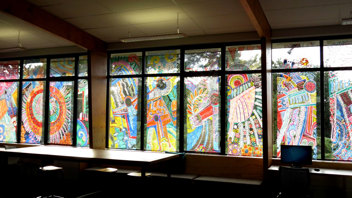 While at Marsden Michel has been working on a body of work for 'Lost & Found' which he says has been inspired by the New Zealand coastline. 
Marsden is proud to host the Michel Tuffery 'Lost & Found' exhibition at the New Zealand Portrait Gallery at Shed 11, Customhouse Quay, Wellington during the week of 27 June – 3 July.  We do hope you can join us during this week to view and enjoy Michel's art.
See more photos from the Primary Workshop on our Facebook page.