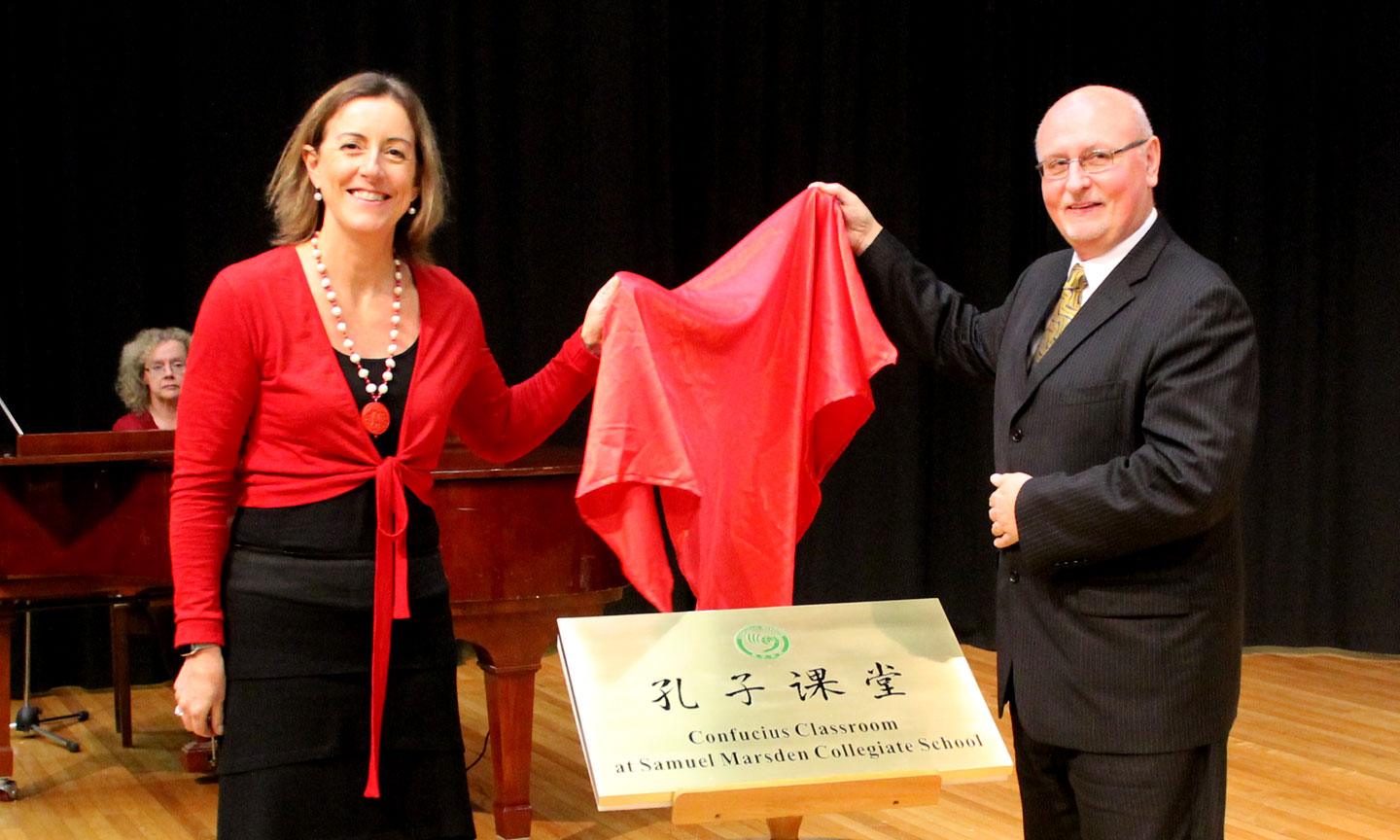 Confucius Institute award for Marsden's Chinese classroom
At the special opening of our Confucius Classroom today, Tony Browne, director of the Confucius Institute, paid tribute to the amazing talents of teacher Jing Ying Herrington who consistently takes Marsden students through to top placings in the national speaking competition. 
Our girls triumphed again at the National Chinese Bridge Speaking competition in the weekend, with Amy Cooper coming second in the senior grade, Tegan Martin first in the junior grade and Jing Ying was named best Junior Coach. Amy will travel to China as part of her prize. Last year Annabelle Jessop, Lucy Berger and Amy Cooper won the national senior, senior runner-up and junior awards in the same competition and Jing Ying best Senior coach.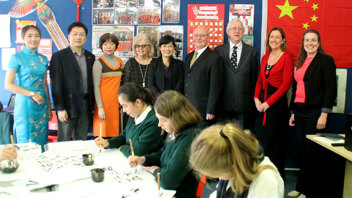 We are delighted to have received the Confucius Classroom award and grateful to the Confucius Institute which provides access to a wide source of instructional materials and opportunities. Since being introduced in 2007, Chinese has been a rapid growth area of our curriculum. As the world's demand for Chinese learning increases, our students will stand in good stead to take up global opportunities beyond their studies at Marsden.