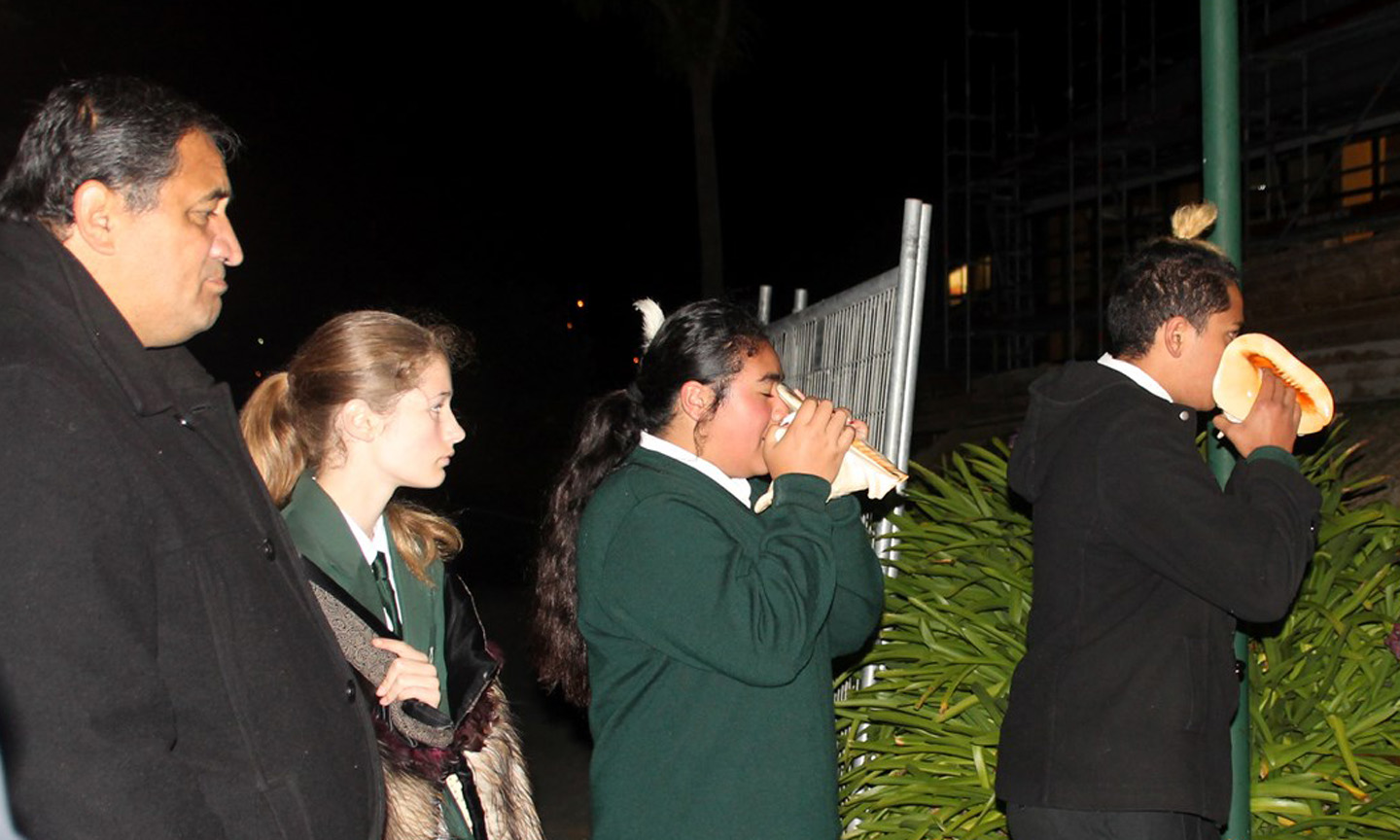 Blessing for Te Manawa o te Kura
What a wonderful start to the new term on Monday 2 May. 


Senior students, board members, parents and staff gathered in the cool dark morning to witness the spiritual blessing of our new building. Waiwhetu elder Kura Moeahu urged us to respond with "positive energy" to the blessing, putting our aroha and warmth into it, in preparation for its purpose in the years ahead.


Then came the historic moment, heralded by the spine tingling callof the conch shell, the Kaumātua with iwi from Te Atiawa, and Elizabeth Stewart representing Marsden women, walked over the threshold taking us into Te Manawa o te Kura, the heart of Marsden.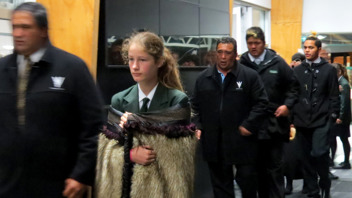 Following the Maori elder's lead we travelled anti-clockwise around the north studio, then down into the lower entrance and around the south studio, finishing in the majestic foyer. Arch deacon, Steven King led us in a prayer of thanks and Principal Jenny Williams spoke in Maori thanking the Kaumātua and iwi for the blessing and welcoming everyone on this very special morning.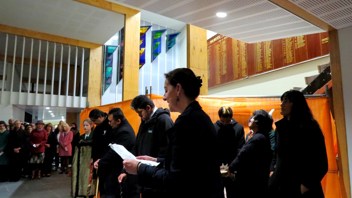 As the sun rose, we had our first peek at the new learning studios, iCentre and foyer with its beautiful specially commissioned glass installation and restored Honours Board.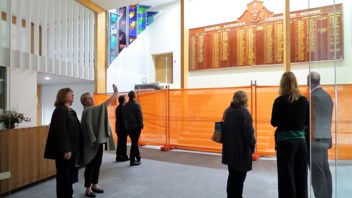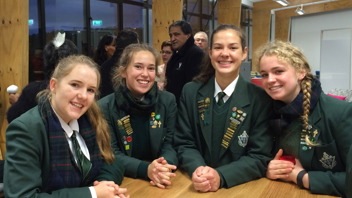 Listening to the excited buzz from everyone, it was good to know that the wait has been well and truly worth it - the heart of Marsden is back!
Experience the moment, watch the video below.
The official opening is on 11 May.