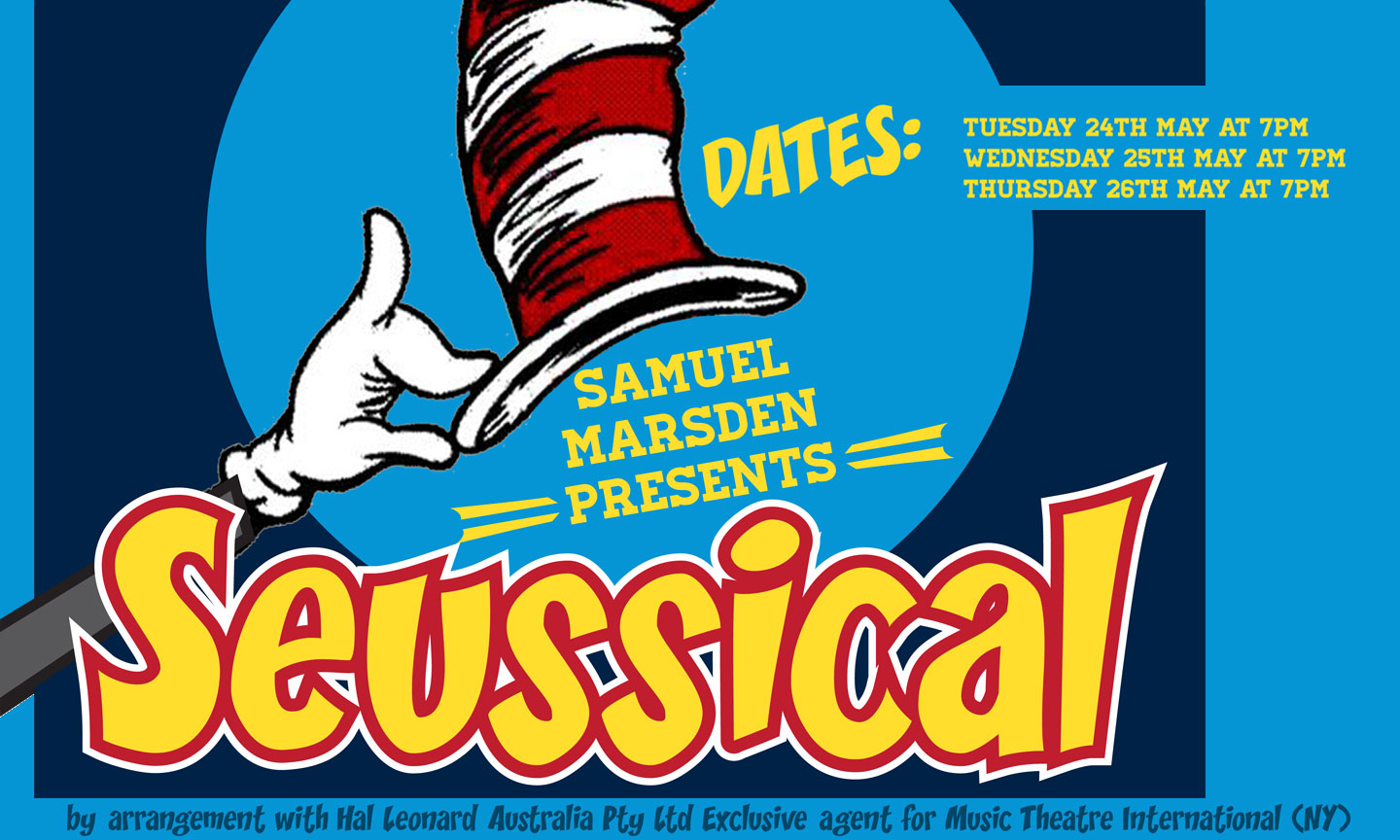 Magical Musical to be performed at Marsden
Tuesday 24th, Wednesday 25th and Thursday 26th May at 7pm
"Now I'm here, there's no telling what may ensue, with a Cat such as me and a Thinker like you!" So says the mischievous Cat in the Hat at the start of "Seussical" a magical musical that brings our favourite Dr. Seuss characters to life in a show that will appeal to all ages.

In "Seussical" The Cat in the Hat tells the story of Horton, an elephant who faces a double challenge - not only must he protect the Whos from a world of dangers, but he must guard an abandoned egg, left to his care by the irresponsible Mayzie La Bird. Although Horton faces ridicule, kidnapping, and a trial, the devoted Gertrude McFuzz never loses faith in him. Ultimately, the powers of friendship, loyalty, family, and community are challenged and emerge triumphant.

Students from Years 7 to 9 have been rehearsing hard all term to prepare this fun, high energy stage show. "Seussical" will be performed on Tuesday 24th, Wednesday 25th and Thursday 26th May at 7pm in the school auditorium. Tickets are $20 for adults and $16 for children. These can be purchased by completing the order form attached and returning it to the school office. Any inquiries can be made to production@marsden.school.nz.
Don't miss out, get your tickets now!