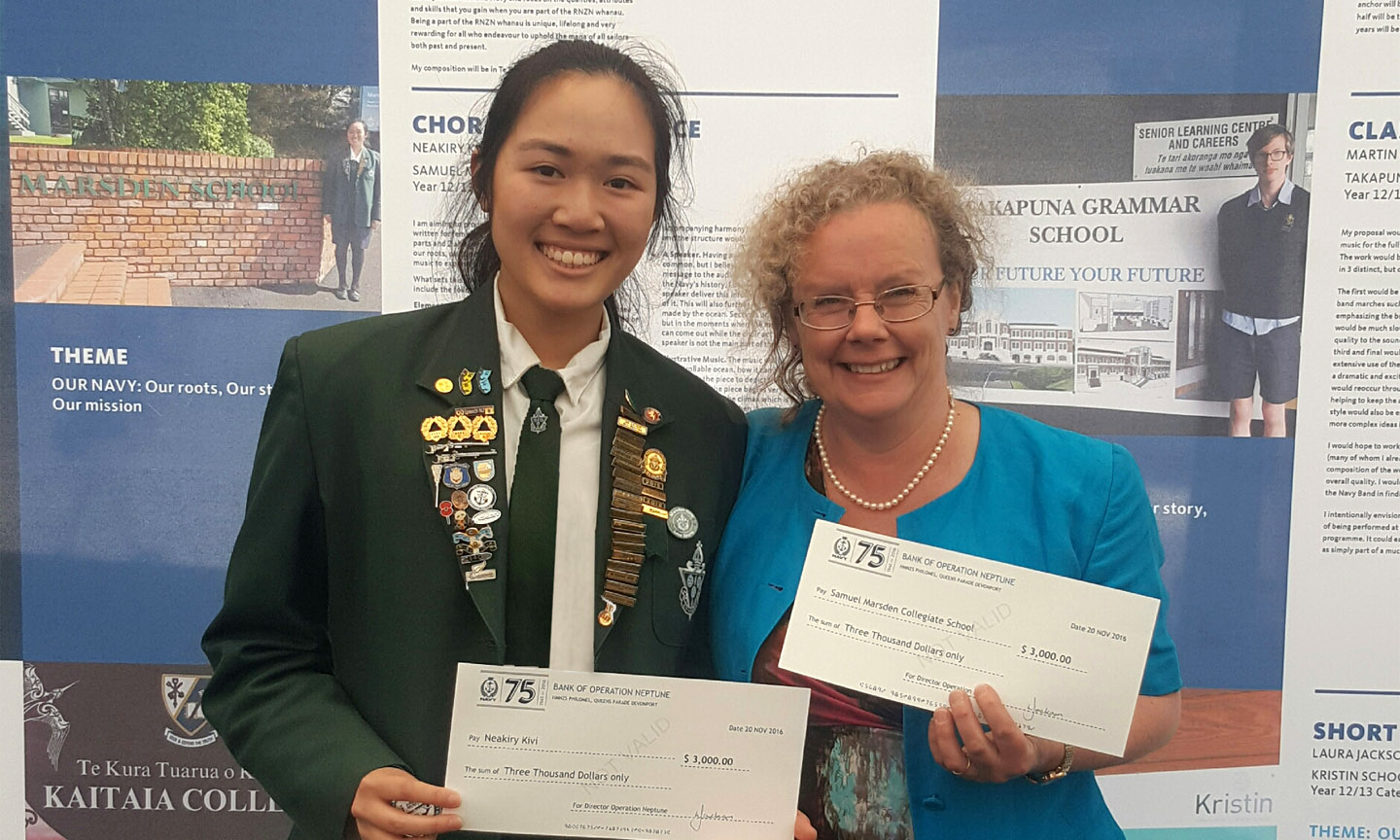 Neakiry's choral composition a winner!
What a fabulous result for Neakiry Kivi whose choral composition "He Heramana Ahau" (I am a Sailor) has won first prize for Year 12/13 in the Royal New Zealand Navy's 75th Secondary Schools Creative Competition. Entrants were given the theme, "Our Navy: our roots, our story, our mission".  
Neakiry, who showcased her piece at this year's Old Girls Assembly, said "I composed this for an unaccompanied 4 part female choir with a narrator. I drew inspiration from traditional sea shanties and also wanted to include illustrative music and Maori words. I have written the words to communicate many ideas, beliefs and past events, including: Navy slang, Historical battles and operations, celebrating 30 years of women in the Navy, and cultural diversity." 
A recording of the piece will be displayed in Auckland at the International Naval Conference in late November. Neakiry receives a cheque for $3000 and Marsden also receives a cheque for $3000.
Well done Neakiry, we are so proud of you!