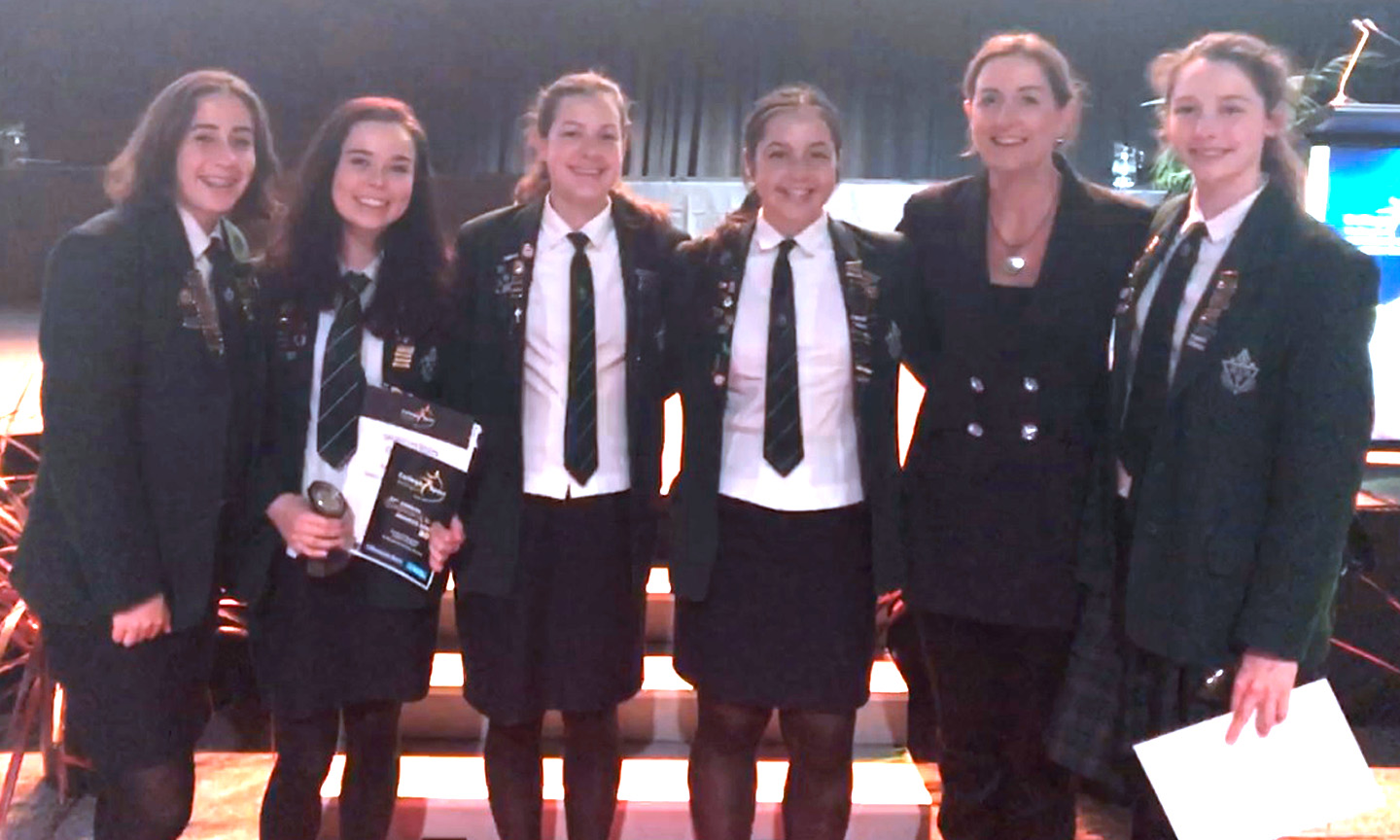 Athletics and Shooting girls rewarded
Hip hooray for Imogen Skelton (Athletics) and Summer O'Dwyer (Shooting) who won individual code awards at the College Sport Wellington 2016 WELTEC-Dominion Post Sportsperson of the Year Awards dinner held at Te Rauparaha Arena last night. We are thrilled for these amazing sportswomen who have both had a tremendous year with their sport. Imogen was also nominated for the individual Cross Country/Road Race category and received the Pennant for senior cross country along with runners Ruby Leverington and Lucy Preston.
Congratulations also to all our other nominees: Charlotte Mills (Cricket), Caroline Enright (Football), Ella Vincent-Hyde (Futsal), Laura Albiston (Handball), Julia Gluyas and Victoria O'Keeffe (Hockey), Jessica Jamieson (Netball), Olivia Hausmann (Rowing), Christy Robinson (Tennis) and also to students nominated in Other Codes - Emerging category: Shan Boekholt (Gymnastics), Arielle Edwards-Brown (Lacrosse), Zoe Gasson (Synchronised Swimming), Ruby Straugheir (Weightlifting).
It's been a sensational year for sport at Marsden.