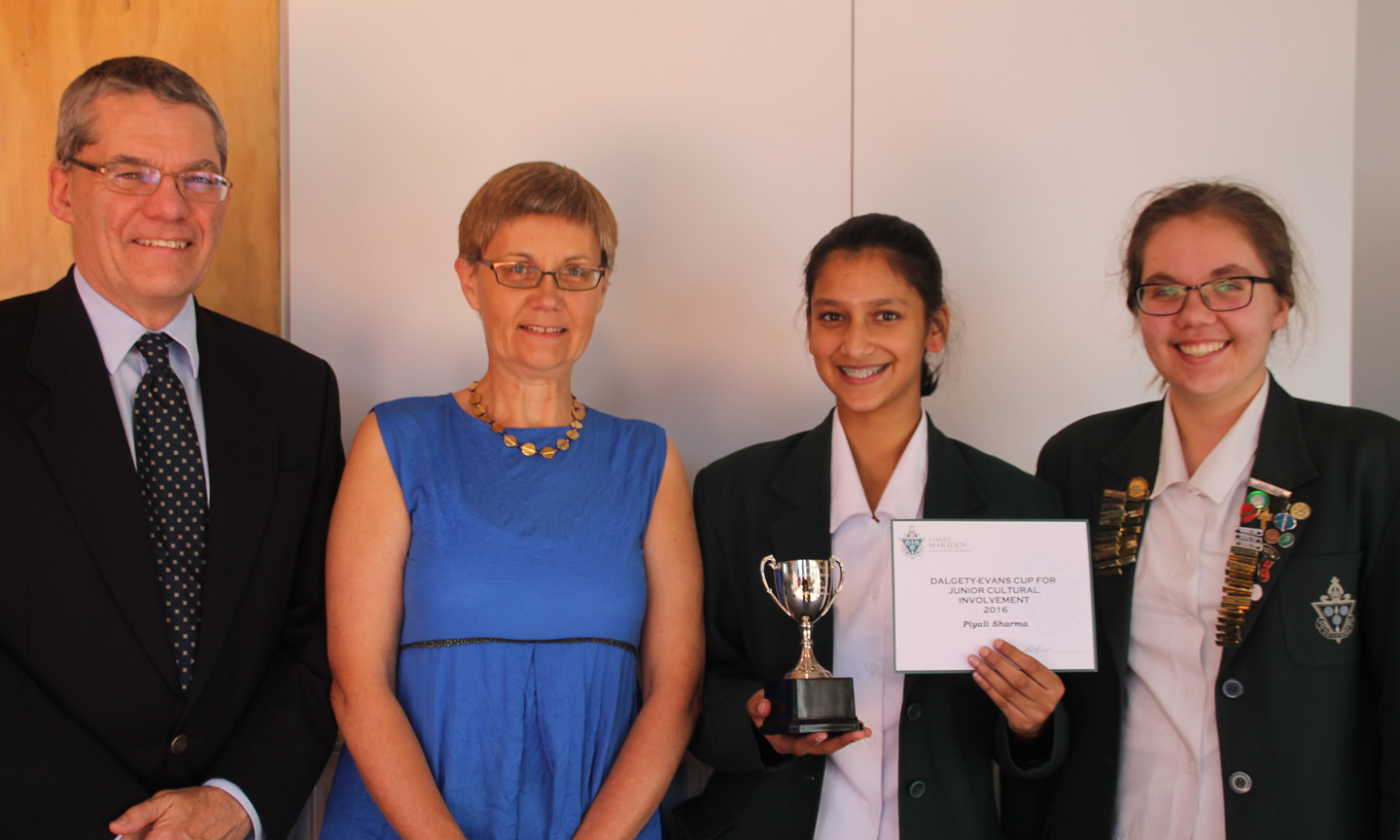 Dalgety-Evans Cup awarded to Piyali Sharma
Marsden held a special Junior Cultural Assembly today to recognise the talents and achievements of our year 7-10 students, with special guests John Dalgety, Ursula Evans, Nicola McFaull and Tessa Dalgety-Evans.
Congratulations to Piyali Sharma, Year 10, who was awarded the Dalgety-Evans Cup for Junior Cultural Involvement.


We enjoyed performances from the Year 7 Band, what a long way they have come from the first tentative notes at the beginning of the year! The Larks Choir and Jemma Chester sang and there were speeches by Sneha Wevita Y9 and Unna Alagusundaran Y4.


Certificates of achievement were awarded to the following students, congratulations girls:
Debating
Aishani McGrath
Jill Allen
Imani Betty
Emily Suhr
Sneha Wevita
Madison Taylor
Victoria O'Brien
Lucy Dobson
Leila Barber
Mollie Dewar
Jemma Henneveld
Jemma Chester
Shambhavi Choudhury
Rachel Bertschinger
Piyali Sharma
Anna Reed
Charlotte Johnstone
Dance
Maya Catley
Pippa Fletcher
Anita Lambrechtson
Service to Technical Drama
Mila Ballara
Amy Harvey-Green
Hannah Kennedy
Sophia McCarthy