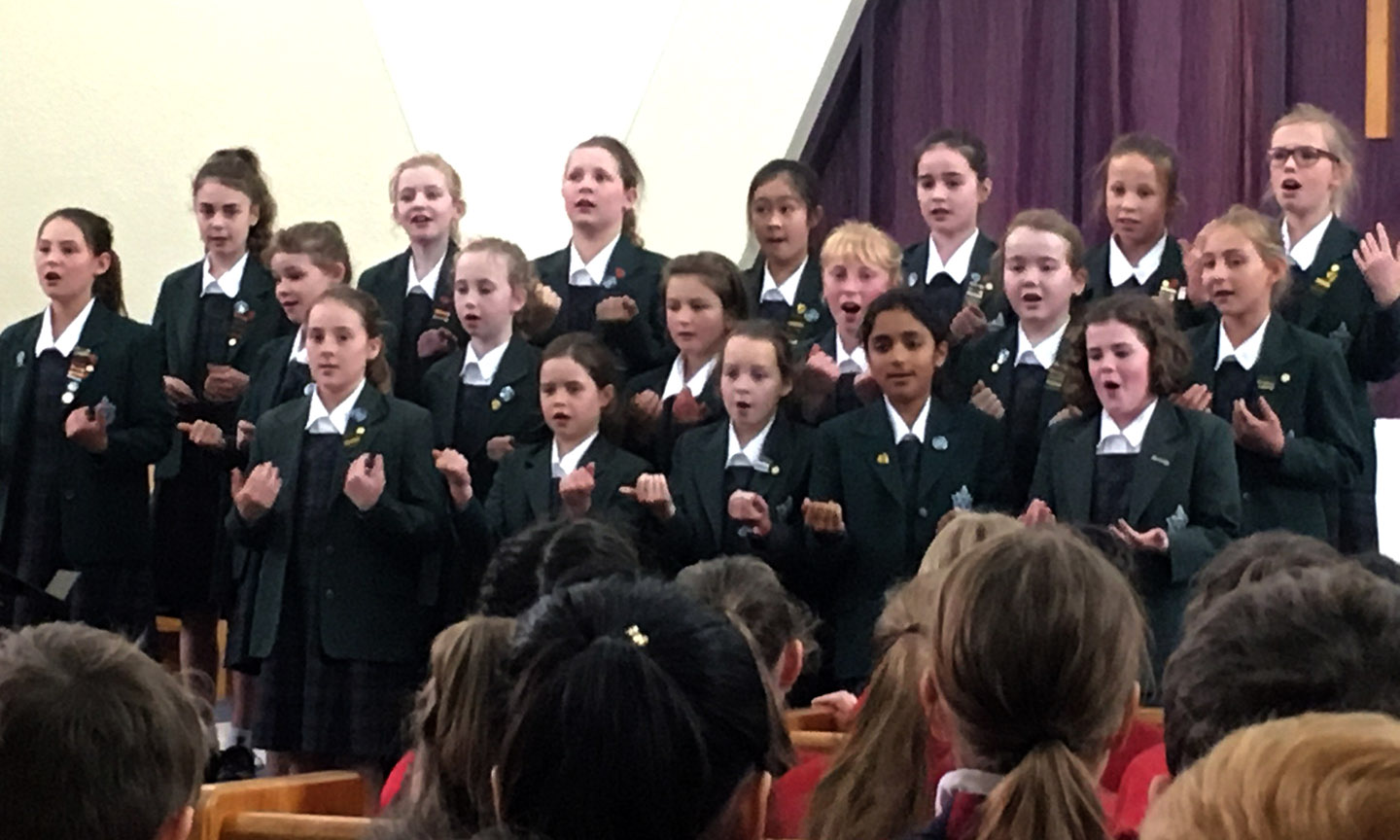 Primary students sing at choral festival
The Marsden Primary Chapel Choir attended the Kids Sing at St Mark's this week. This is the first time this singing festival has been run in Wellington, although it has been run in other cities around New Zealand for a few years. Primary and Intermediate choirs from around the region participated.
Run by the NZ Choral Federation, the Kids Sing (TKS) festivals are designed for primary and intermediate school choirs and their conductors to perform in a supportive environment with constructive feedback.
Over 2,500 school children take part each year and the event is growing annually.
Our girls performed beautifully, singing a Maori Waiata - Wairua Tapu, and Paradise by Waimarie Smith in NZ sign language.
Marsden Primary Music specialist, Jenny Gould said it was 
"A great event and I was so proud of the girls."
Well done everyone!