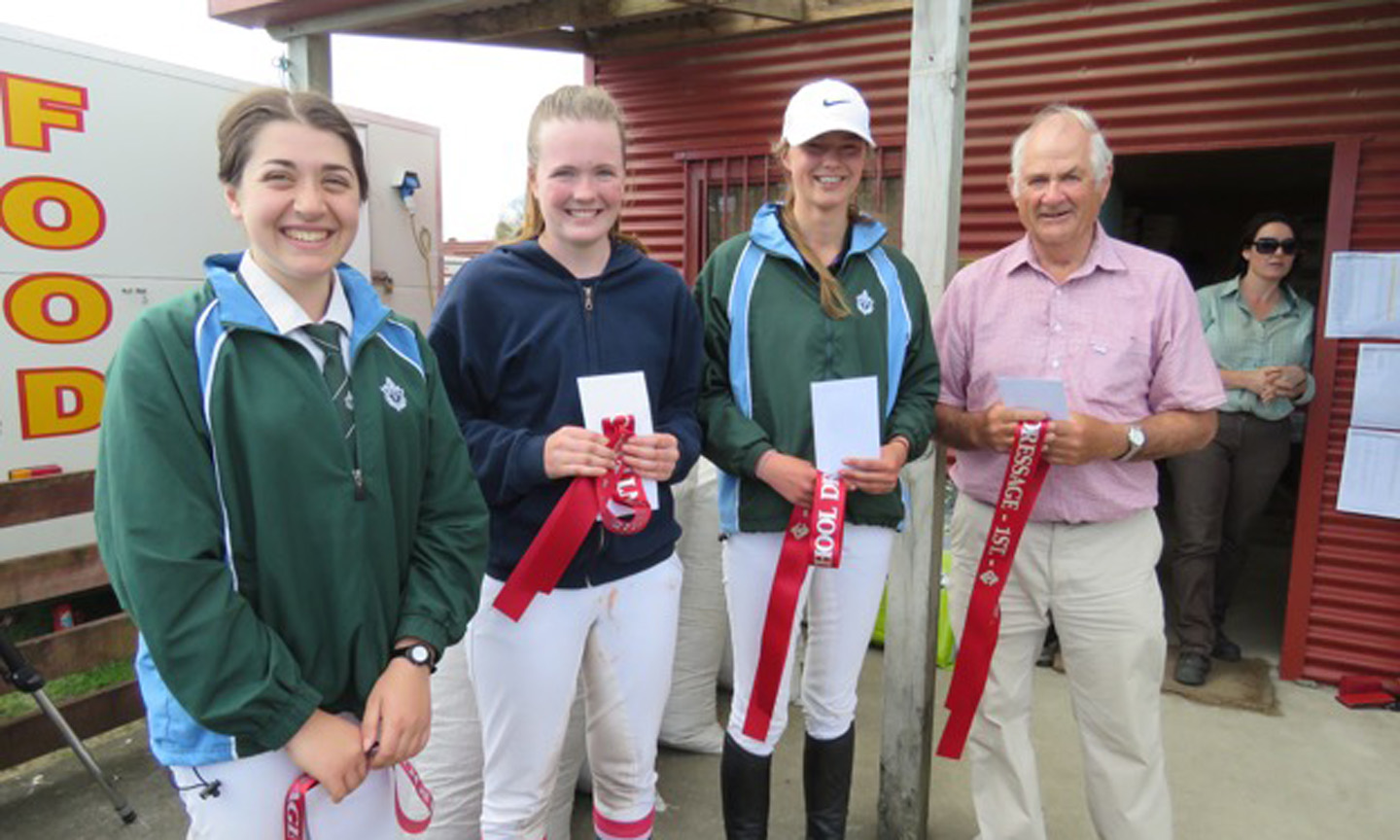 Marsden riders take top results at Dressage event
Our equestrian girls from Karori and Whitby have come away with fabulous results from their recent Solway Dressage event.
The Marsden Majors (Ali Mitchell, Lola Slaughter and Bronte Johnston (Marsden Whitby) won Senior Division A, the Marsden Magics (Ella Baigent-Brown, Sofia Letteri and Ali Mitchell) won Senior Division B and the trophy for overall Senior Teams Championship. Sofia won prizes for the highest overall senior score and highest scoring rider at the whole event.
Pretty impressive!