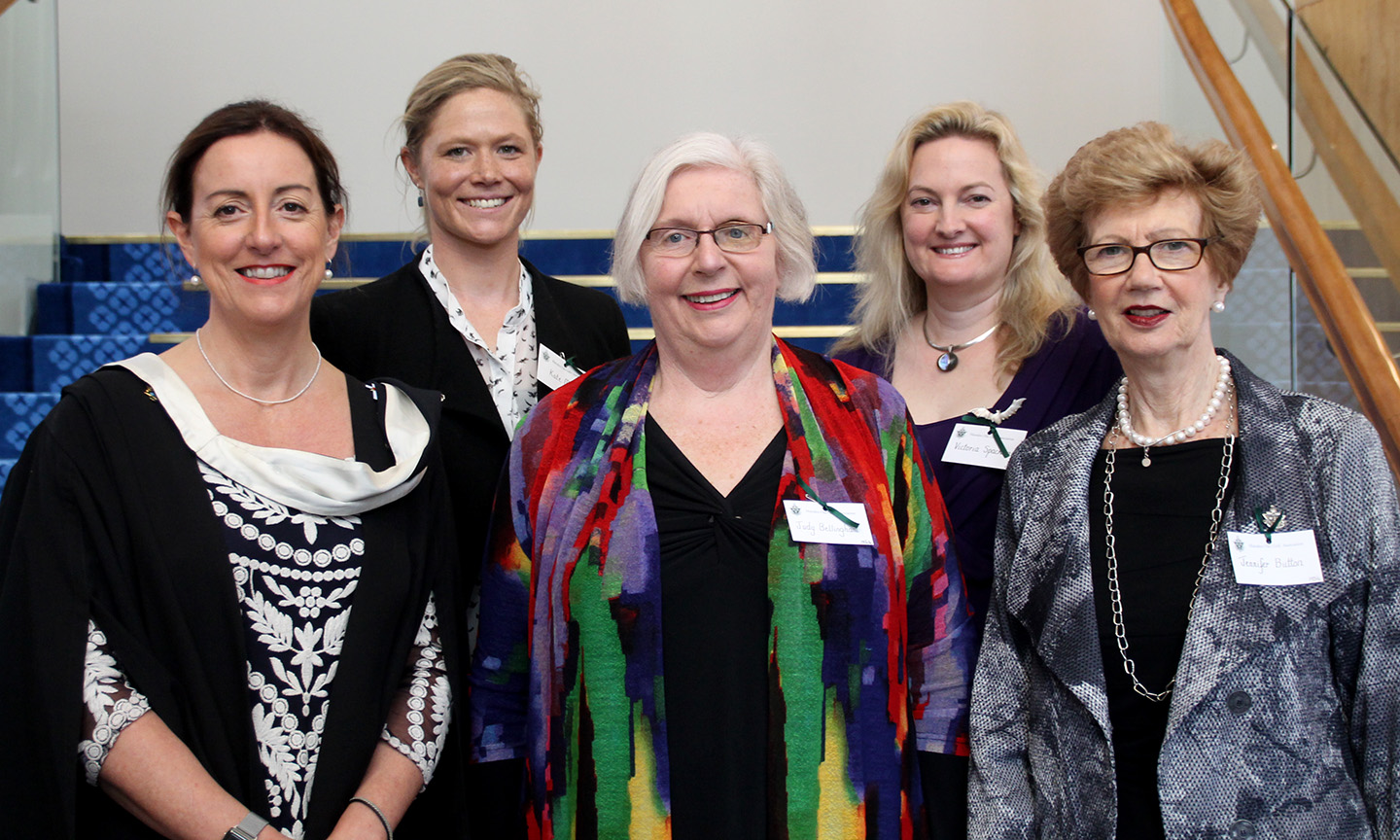 It was wonderful to see so many Old Girls back for Old Girls Day on Friday 28 November. We love this annual tradition of welcoming past students back to school; for many it is the first time they have been back in years and a chance to marvel at how things have changed. Although some things stay the same as they lined up for assembly and the traditional roll call. They enjoyed performances by our Handbells girls and our Nell Clere Music Scholarship winner, Amira Bajema. The Altissime choir sang an original composition by student Neakiry Kivi.
It was also a special assembly as we honoured our Marsden 2016 Hall of Fame Laureates - professional sportswoman Kate McIlroy, businesswoman Victoria Spackmanand singing teacher and performer Judy Bellingham. The award was also given posthumously to Sheilah Winn, supporter and patron of the arts, best known to our students as founder of the Sheilah Winn Shakespeare Festival.
Kate touched the girls with her words and reminded them to "be kind to yourselves but be ruthless in support of your dreams". See more details on our Hall of Fame Laureates page or photos on our Facebook page. 
If you do not take risks you will be safe but will not achieve greatness. Be kind to yourselves but be ruthless in support of your dreams.
Kate McIlroy, 28 October 2016