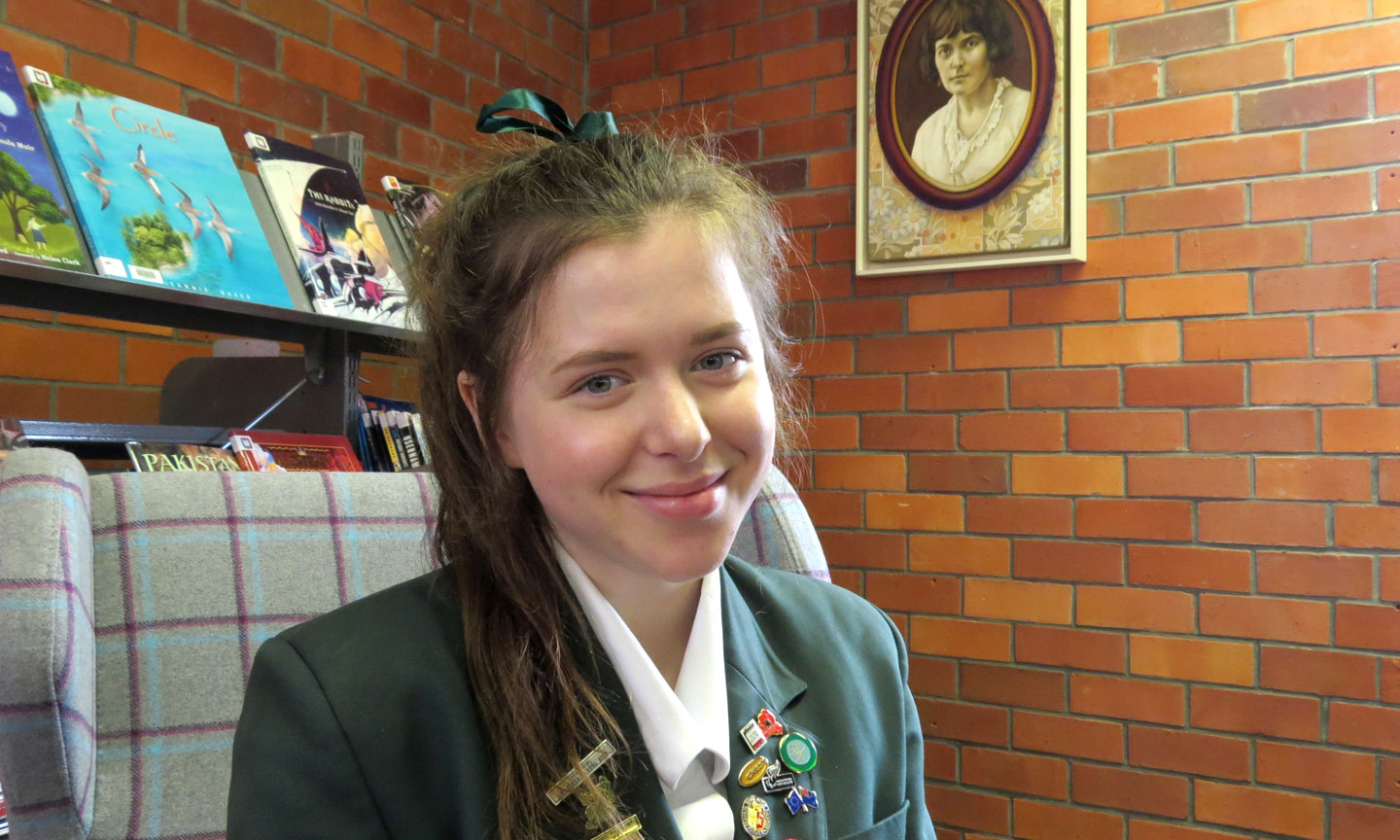 Judges impressed by poignant Poem
Head Girl, Nina Richardson, has been named runner up in The Battle of Passchendaele Multi-Media Competition with her poem entitled 'the things they did, the things they didn't'. Nina's ability to paint a picture with words and draw the reader into those words is outstanding and we are very proud of her literary achievements. She will travel to Belgium in October next year as a Youth Ambassador at the Battle of Passchendaele centenary commemorations. 
We would also like to congratulate the winner Mina Bixley from Tauhara College in Taupō who won with an animated short film Passchendaele on a Personal Scale.
The awards were presented at the Auckland War Memorial Museum on 12 October following a ceremony marking the 99th anniversary of the Battle of Passchendaele.
Veterans' Affairs Minister Craig Foss (one of  six judges) said."Nina wrote a sophisticated and poignant poem entitled 'the things they did, the things they didn't'.  I was extremely impressed by the sincerity and thoughtfulness of both Mina and Nina's art." 
"As part of their prize, these talented young women will be attending the Battle of Passchendaele centenary commemorations in Belgium next year with New Zealand's Youth Ambassador delegation."
Run by Veterans' Affairs New Zealand, the competition was launched in 2011 as a way of ensuring that New Zealand's sacrifice on the Western Front was not forgotten, and that young people continue to be aware of the heroism that took place in the fields of Belgium. The Battle of Passchendaele was one of New Zealand's most deadly conflicts during World War I. On just one day — 12 October 1917 — nearly 850 Kiwi men were killed and more than 2700 wounded. 
This success for Nina comes hot on the heels of her other poetry award in the National Secondary Schools Poetry Competition in September. 
I was extremely impressed by the sincerity and thoughtfulness of both Mina and Nina's art. As part of their prize, these talented young women will be attending the Battle of Passchendaele centenary commemorations in Belgium next year with New Zealand's Youth Ambassador delegation
Veterans' Affairs Minister Craig Foss, 12 October 2016