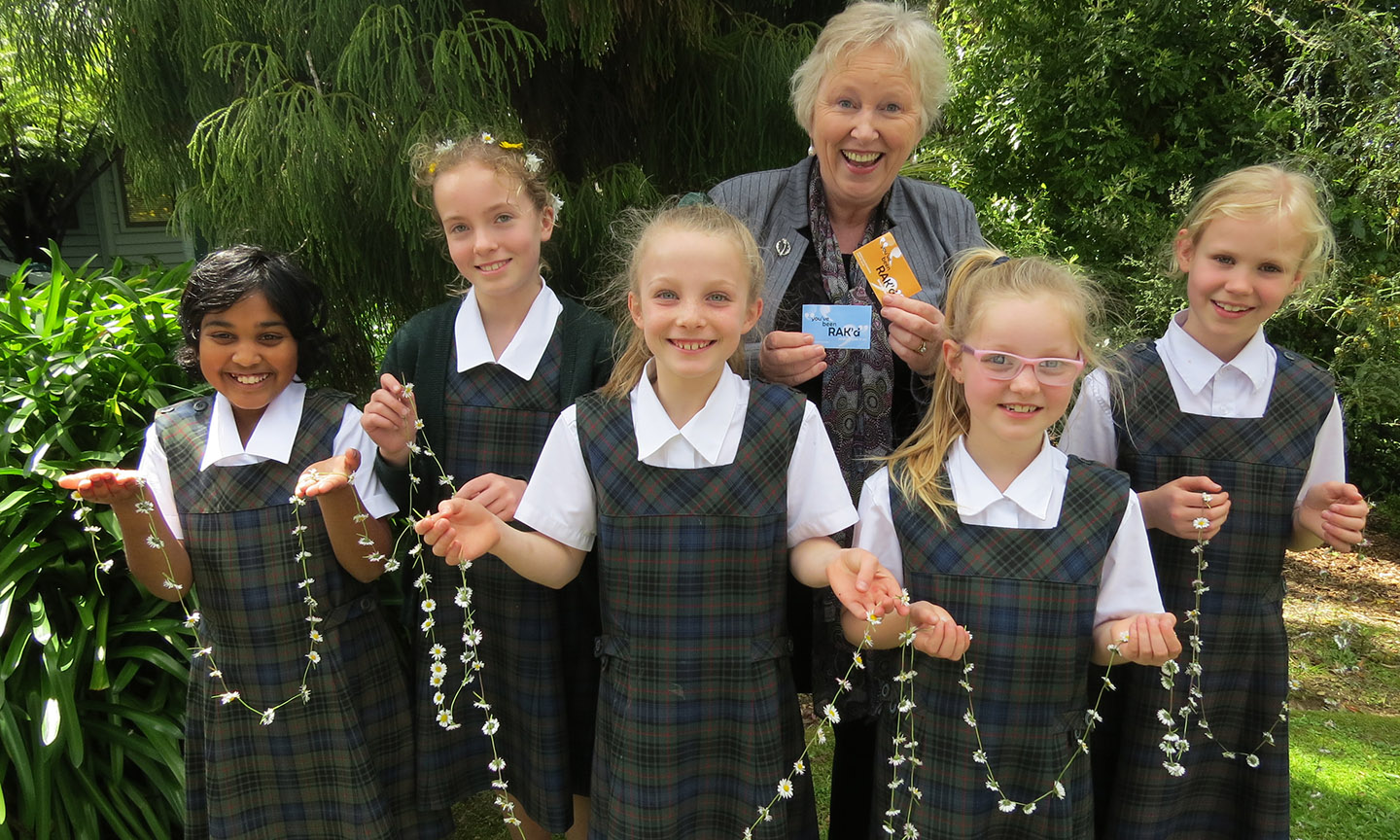 Primary Director, Celia McCarthy has been RAK'd.
For the past 12 years New Zealand has celebrated a special Random Acts of Kindness day on 1 September, the only country in the world to have a national RAK day.
But why celebrate this cool initiative only one day a year? Marsden Chaplain, Sarah King, has inspired our Primary students this term to get creative with spontaneous, planned or anonymous Random Acts of Kindness at school, home or in the community and our students have enthusiastically and imaginatively embraced the concept.
Primary Director, Celia McCarthy, found a beautiful daisy chain hanging on her door this week with a card to say "You've been RAK'd", thank you girls!