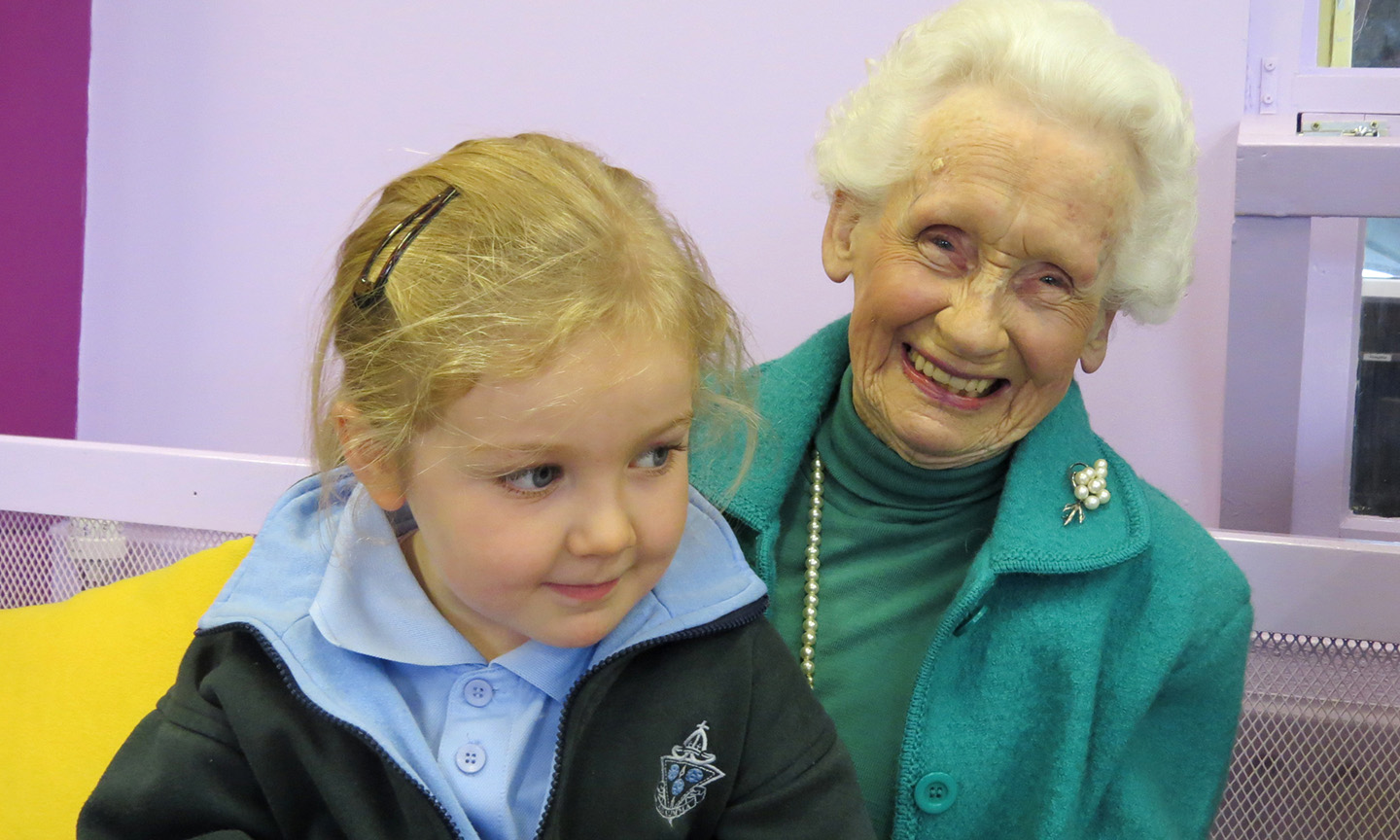 Great Grandma is a Marsden Old Girl
Nellie in Preschool had a very special visitor when her 93 year old Great Grandmother and Marsden Old Girl, Diane Robertson came for our special Grandparents Day today.
Di started at Fitzherbert Tce when she was 4 years old and stayed at Marsden until the age of 16. She remembers taking the tram to school and the chilly winter boarding in Marsden House at 15 while her parents were away.
We were thrilled she could join us, and all our other wonderful Grandparents and special friends, especially those who travelled from out of Wellington, for a special baptism service, concert and lunch.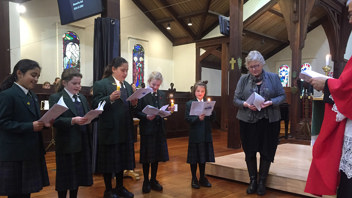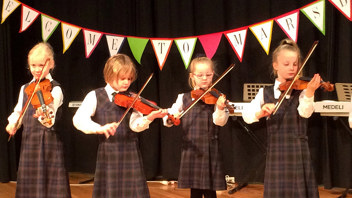 We loved having everyone here!