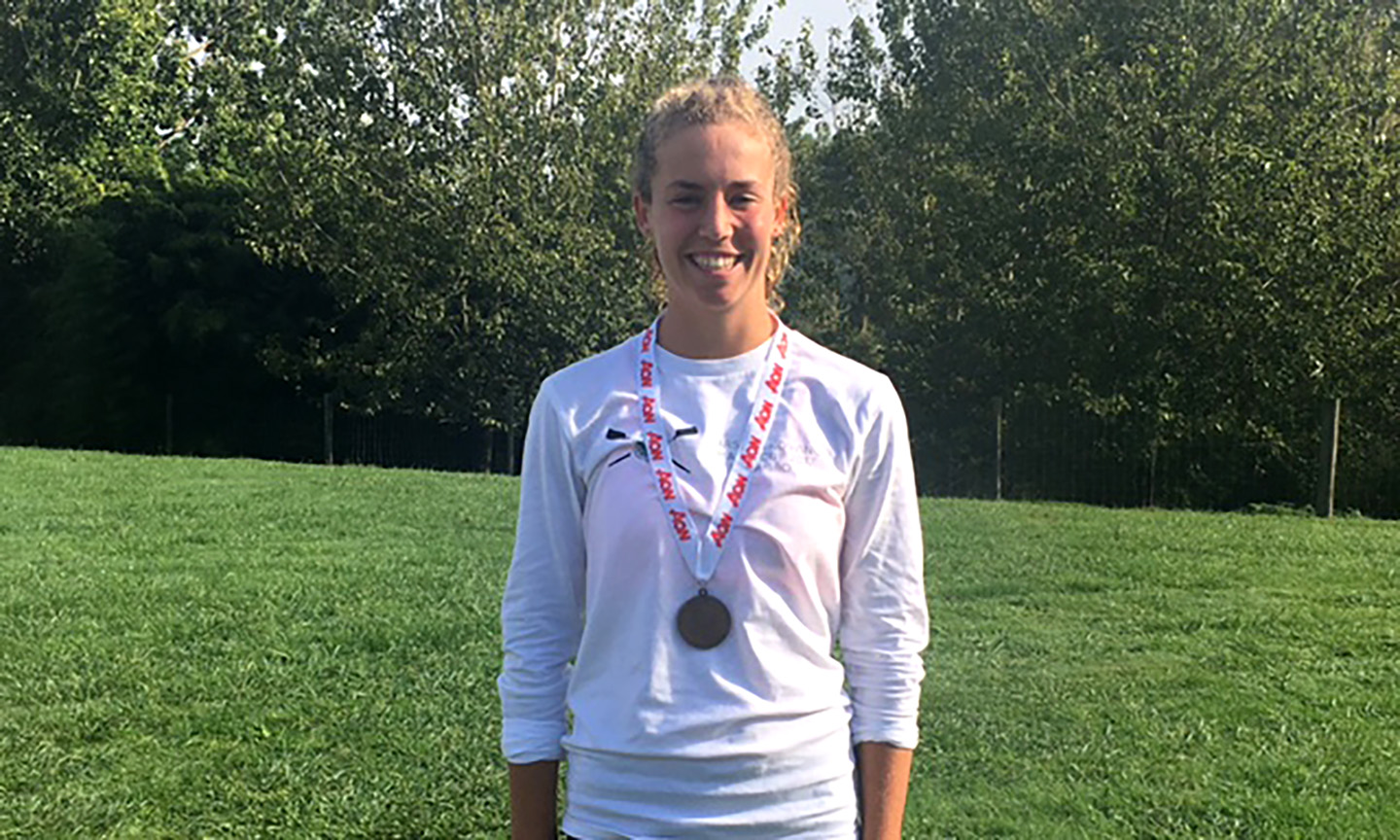 Marsden's first ever Maadi medal
Marsden is so proud of our Head of Rowing, Ruby Leverington, who has ended an amazing season with a spectacular race at Lake Karapiro to win a bronze medal in the U18 Single Sculls. Cheered on at top volume by the squad and all its supporters there and at home watching the live stream, Ruby smashed out of the blocks. The race was very quickly all about the top three and Ruby was there challenging and out-performing until the end to take the Bronze medal. See medal ceremony below.
Back at Wellington Rowing Club they were also watching and cheering this amazing effort. Medals at Nationals, NISS and now Maadi - Ruby has worked incredibly hard and been so committed for 4 years to get to this level. Her coach Rachel Gamble-Flint has been instrumental in mentoring Ruby. Congratulations on this outstanding achievement Ruby and Rachel. 
Coxswains win Gold
There is a famous Maadi tradition​ - ​the coxswains race which​ is fiercely contested, raced over 500m and usually with at least several crashes​ and antics - a sight to be seen. ​ Our coxes Evie ​Bond ​and Hannah ​Kennedy t​eamed up with Wellington College​'s ​​Ben Ross and James Dunne, coxed by Harry Beasley​ to win the race and take the gold medal!
Another tradition is for ​the loud speaker commentary to be a college student.​ ​The race went from 'oh dear crabs and crashes' to 'poetry in motion' to all of a sudden 'this crew is coming through' and 'they're rowing like they've stolen the boat - they must have been training!​' ​A Fantastic effort from these coxes!
A Finals for U15 Octuple
While finishing out of the medals, we'd also like to mention Annabel Walsh, Georgia Rich, Charlotte Brownlie, Jill Allen, Madison Taylor, Emily Suhr, Leila Barber, Alex Speer and cox Evie Bond who came 8th in the A Final of the U15s Octuple. The girls all performed so well to earn a lane in the A Final. Marsden was the only Wellington school competing against schools from Otago, Bay of Plenty, Canterbury, Auckland and Waikato. Congratulations must also go to Rachel and Steph, their awesome coaches.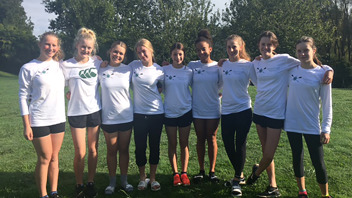 Rowing at this level of a national competition is fantastic....We'll be watching these girls with great interest in the rowing seasons to come. 
It's been a record breaking season for Marsden rowing and we'd like to say well done and thank you to everyone involved, the girls, coaches, managers, parents, staff and supporters, together you all combine to make a wonderful team.