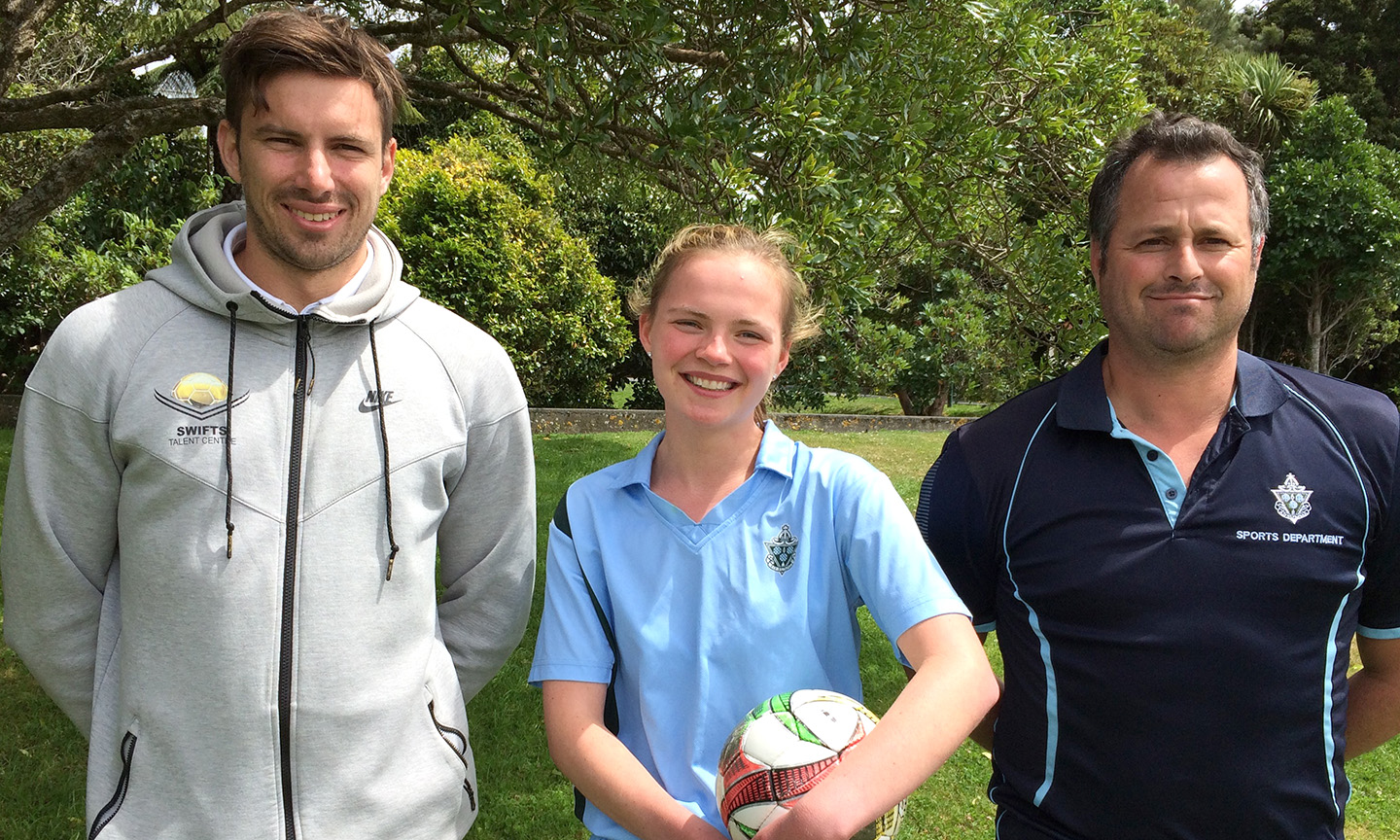 Marsden and Swifts Talent Centre announce football partnership
A partnership between the Waterside Karori Swifts Talent Centre and Samuel Marsden Collegiate School is an exciting development for the advancement of girls' football in Wellington. The initiative will provide girls with a clear, consistent development pathway through school and club football.
The programme will function as an Academy and the offer by the Swifts and Marsden will be the same; coached to the same development and playing philosophy to achieve consistency for footballers playing in both environments. Marsden's XI players will have full access to extra training and a level of competition and challenge outside what they get at school football. Including, for example, participation in boy's football or senior women's football.
Two way scholarships will also be on offer and joint training, holiday and individual coaching form part of the elite programme.
Waterside Karori Swifts Talent Centre will also run a girls' football programme at Marsden School, available to all girls as part of the curriculum, and Swifts will provide professional development for Marsden coaches and teachers.
Marsden School is well known for its excellence in the programmes it provides; academic, sporting and cultural. "We are extremely pleased with this phase in our football programme development", says Marsden Director of Sport Eliott Brookes. "Our partnership with Swifts offers our girls the best in programmes available and will enable girls excelling in the sport to be offered new challenges and opportunities".
Ryan Edwards, Director of Coaching at Swifts says the partnership will provide a wonderful opportunity for girls who are passionate about football. "We want to help them become better players, give them the chance to take their football further, and expose them to a positive and professional environment that inspires them".
Our partnership with Swifts offers our girls the best in programmes available and will enable girls excelling in the sport to be offered new challenges and opportunities
Eliott Brookes, Marsden Director of Sport