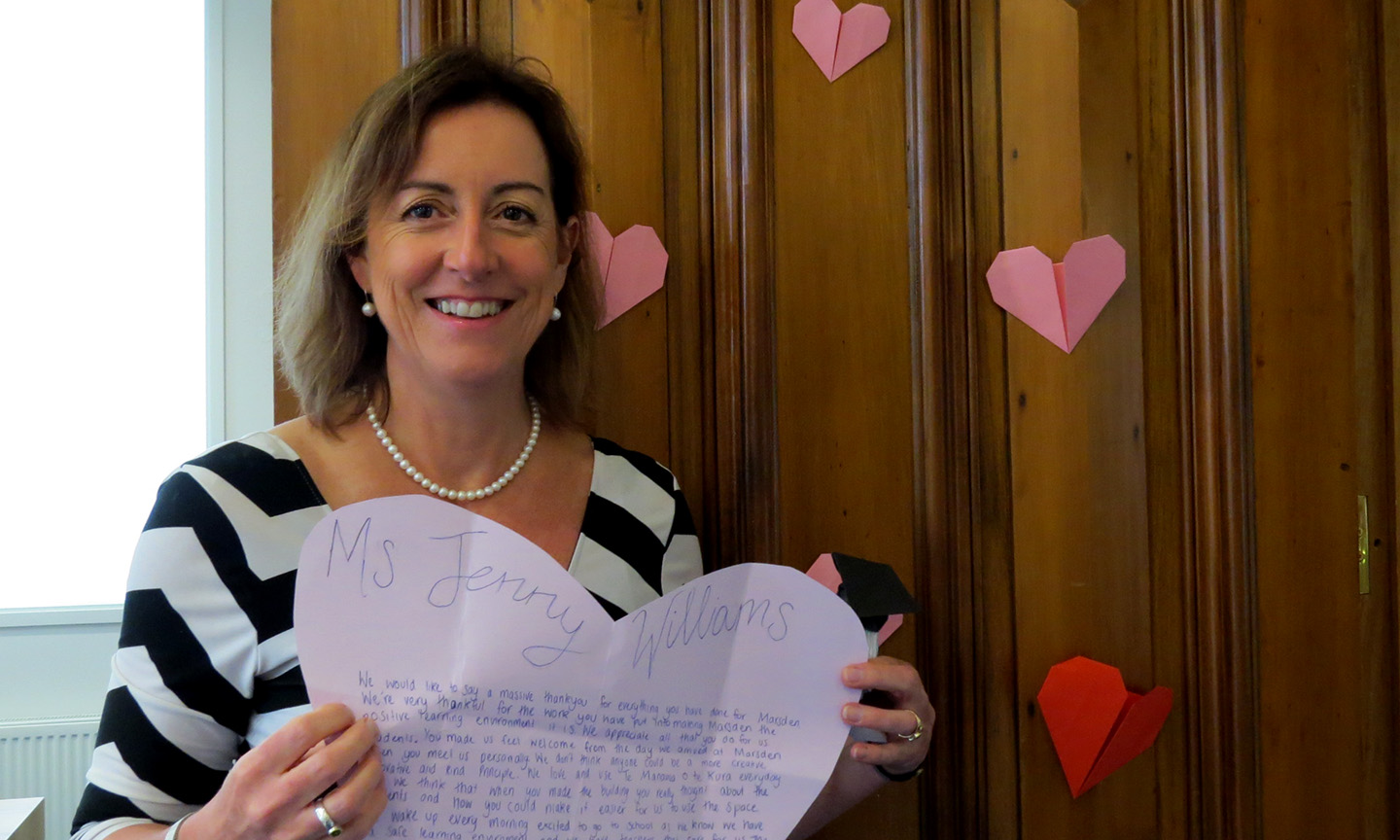 Jenny Williams to take up position in Melbourne
It's a bittersweet moment for us at Samuel Marsden Collegiate School as we announce that after 9 years our much loved Principal Jenny Williams is moving on.
Jenny has been appointed to the position of Principal of Firbank Grammar School in Brighton, Melbourne, effective from the beginning of Term 3 2017.  Firbank Grammar is another prestigious Anglican girls' school of over 1200 students.
We are very sad Jenny is going but happy for her as she is moving closer to home in Australia and onto a wonderful new role. Jenny, in her words, has "mixed feelings about the move, excited at the opportunity but sad to be leaving the Marsden community; the staff, students and parents are what makes Marsden special and I will miss them." We will miss her too.
Jenny leaves the school in great heart and good spirits, with a clear focus and a strong and experienced Senior Management Team and staff. 
The Marsden Board genuinely appreciates the energy, professionalism and absolute commitment with which Jenny has articulated and pursued the vision for Marsden.  We are grateful for the enormous contribution she has made to our community and we are proud that Marsden has played a part in preparing her for her next leadership opportunity.  We wish her every success and happiness as she moves to Firbank Grammar to inspire the girls there as she has done here.
Academic Director Margaret Adeane will take the position of Acting Principal if the new appointment has not been made before Jenny departs, in Term 2. 
The Marsden Board has commenced the recruitment process for appointing a new Principal. We expect applicants of the highest calibre to express interest in this position.
There will be plenty of opportunity for the Marsden community to come together to farewell Jenny before her departure.
In the meantime we look forward to another exciting year at Marsden with our exemplary staff, wonderful facilities and keen motivated students making for a magnificent 2017.