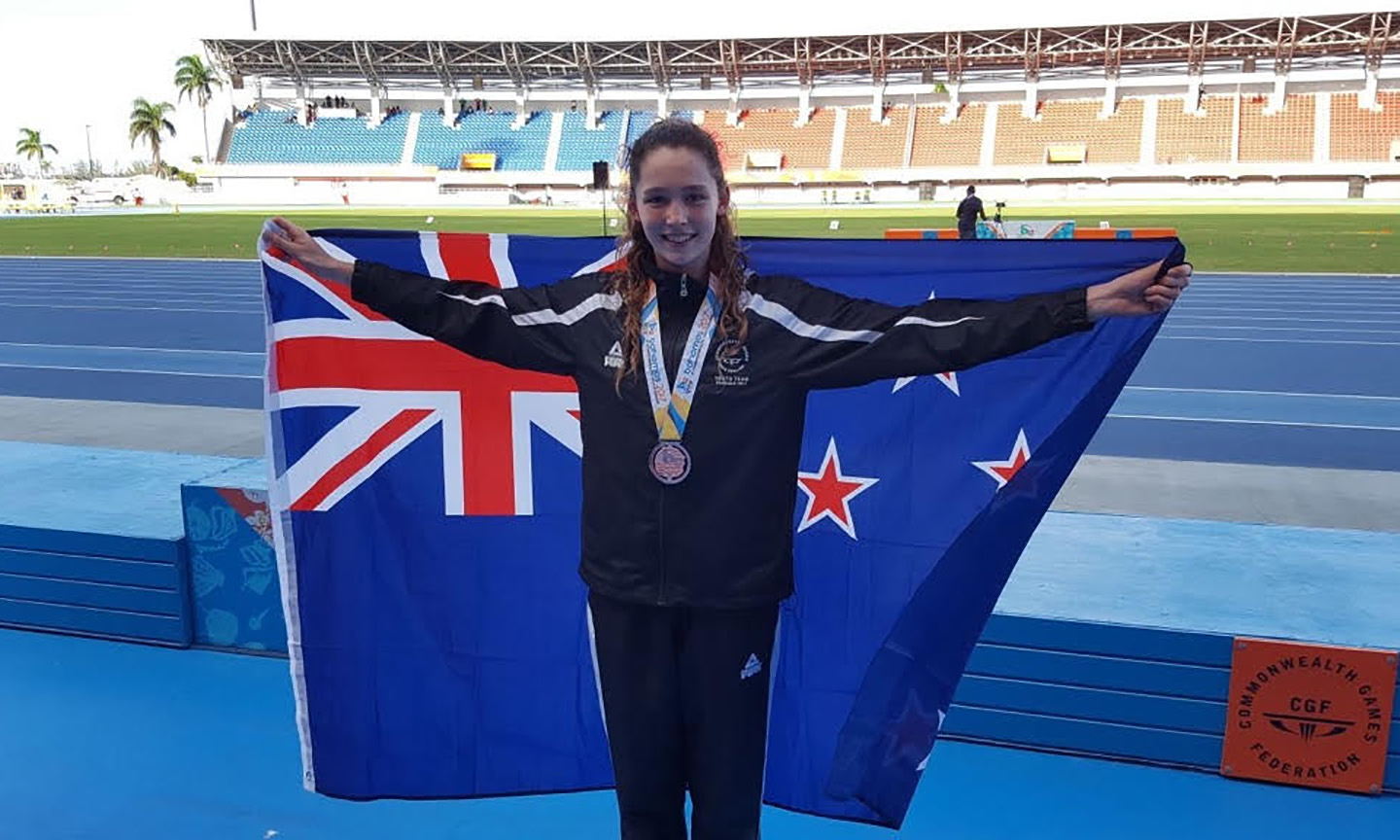 On a high after jump for Bronze
We are delighted for Imogen Skelton who has won a bronze medal for New Zealand in the high jump at the Youth Commonwealth Games in the Bahamas during the holidays.
Imogen had a fabulous competition achieving most of her first attempt jumps, and improving each time to finish with a personal best of 1.76m, securing third place.
Afterwards, she said "It was a personal best by 2cm which is really exciting. It was quite nerve wracking doing that height as I knew I'd never cleared it before, but it went really well ... probably one of the best jumps I've ever done."   Hear her full interview.
Congratulations Imogen, all the training was worth it!