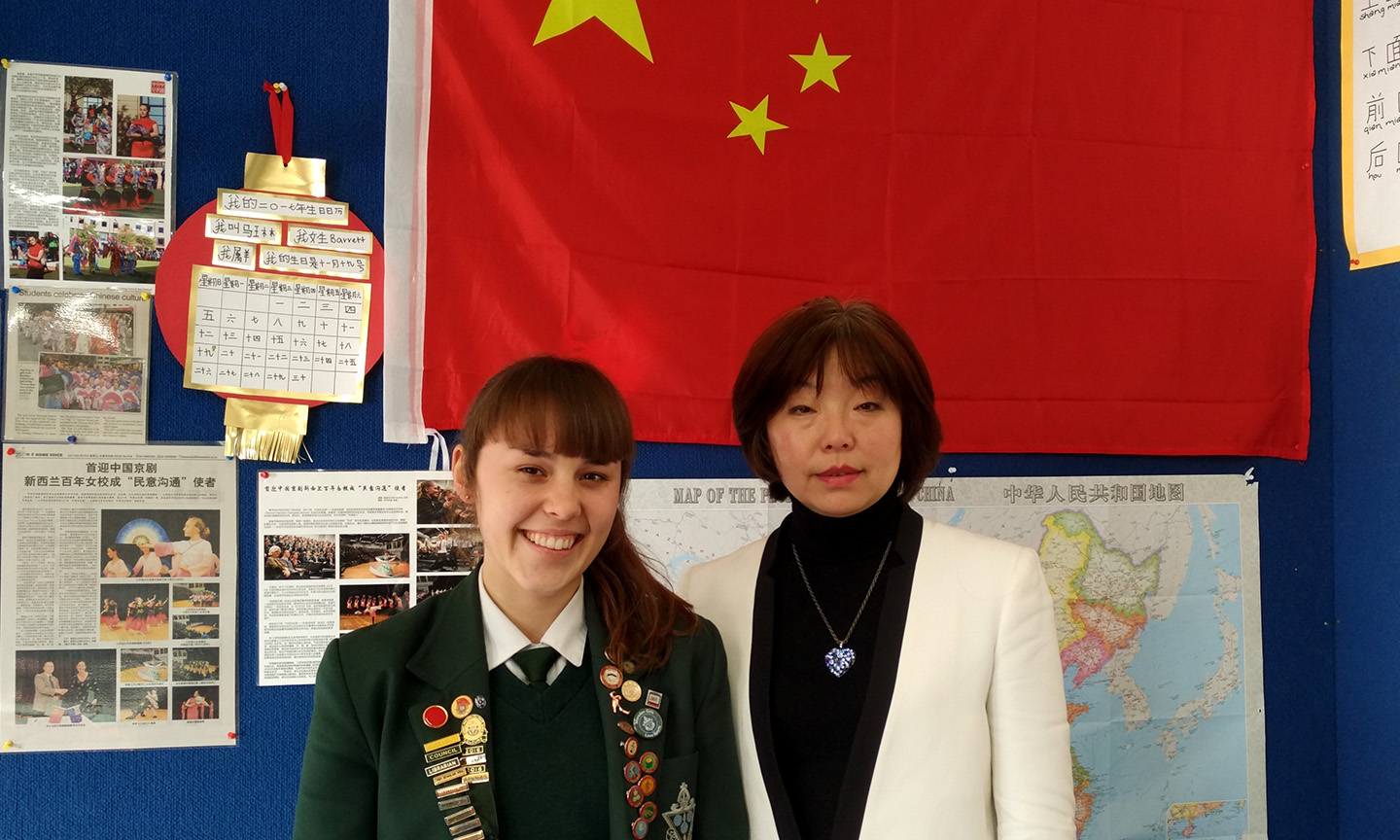 One of a kind debating forum in China
Marsden Chinese teacher, Jing Ying Herrington, is taking Year 12 student Amy Cooper to China to join Lucy Berger (who is studying at Beijing University) and participate in a debating forum from 15-31 July.
The 2017 International High School Confucianism Debating Forum is the only one of its kind in China and will be filmed by Shandong TV in the hometown of Confucian philosopher Mencius. Focusing on intercultural communication between high school students from around the world, there are four teams representing China and four International teams.
Amy represented NZ as an observer at the 2016 International Chinese Speech Competition and Lucy (with Annabelle Jessop) won the "Oceania" category in the 2015 International Chinese Speech Competition.
We are very proud and wish them all the very best.