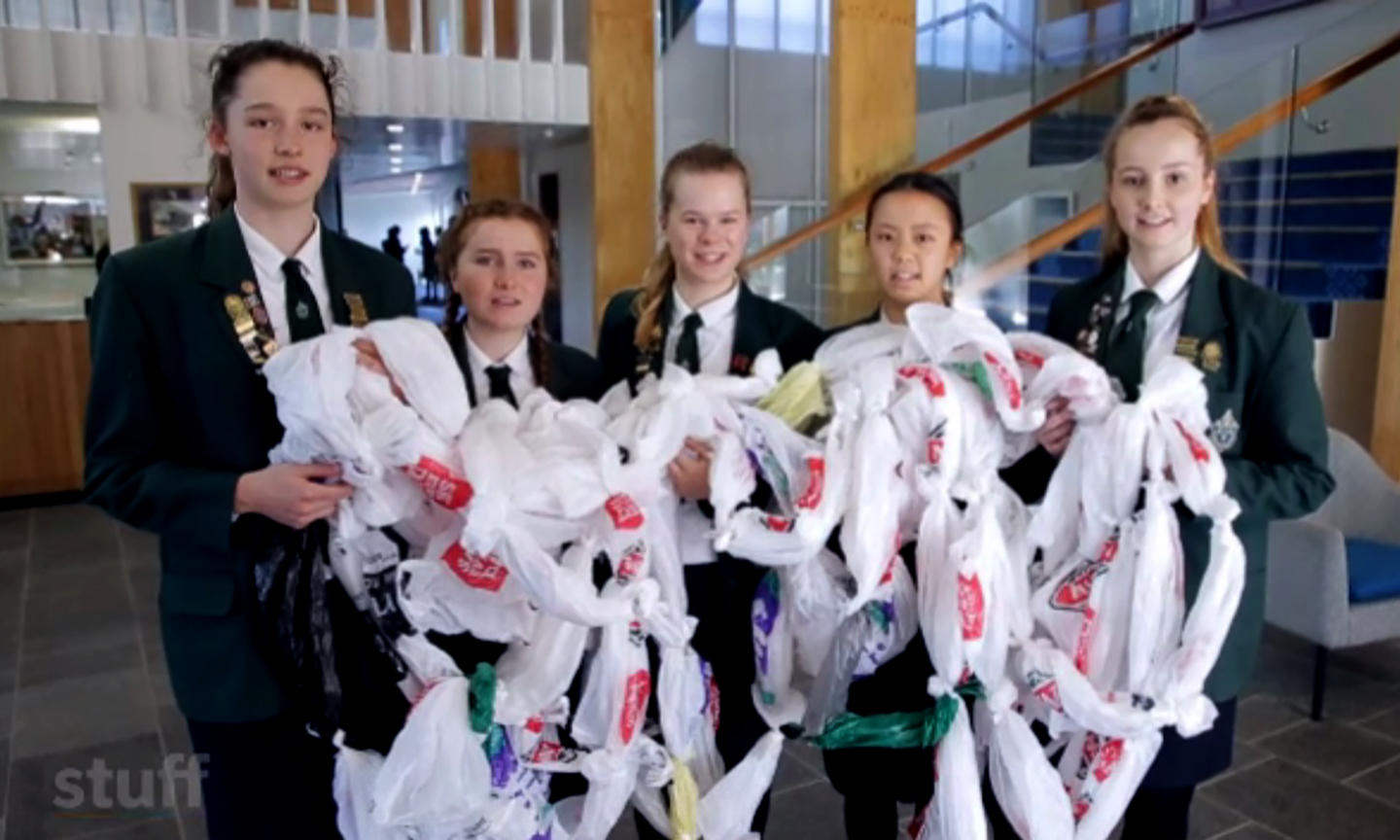 Plastic is not fantastic!
The momentum for compulsory plastic bag charges is growing and we are very proud of our Social Action Compaigners, Cici Davie, Lauren Benseman, Maggie Dai, Bella O'Meeghan, and Imogen Skelton who started a petition calling for change earlier this year, they already have over 9000 signatures.
They have also launched a campaign #Bagsinthewild, asking people to send photographs of plastic bag litter to Environment Minister, Nick Smith. Along with our girls' efforts to raise public awareness, more and more councils are putting pressure on the government to impose a mandatory charge on plastic bags. Read stuff article.