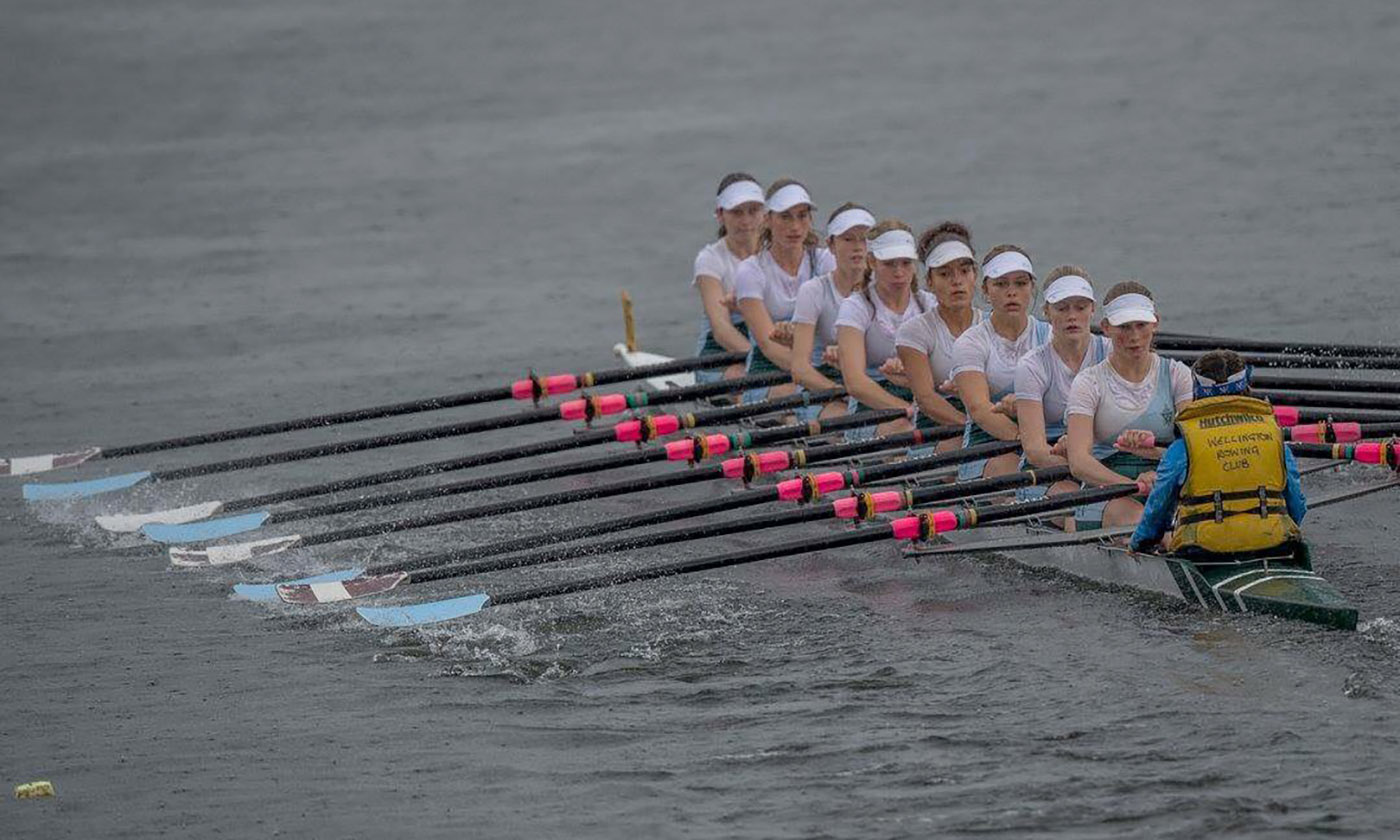 Marsden's first ever medals at Rowing Championships
In a spectacular first our rowers have created Marsden history and come away with medals from the North Island Secondary Schools Rowing Championships over the weekend.
Ruby Leverington led the day inspiring the squad with a gritty push through to win silver in the U18 single sculls; then followed the U16 Four Annabel Walsh, Elise Nind, Charlotte Strowger-Turnock and Issie Warner coxed by Hannah Kennedy who led for most of the race to win their B Final; next up the U15 Octuple Annabel Walsh, Georgia Rich, Charlotte Brownlie, Madison Taylor, Jill Allen, Leila Barber, Emily Suhr and Alex Speer coxed by Evie Bond in a nail-biting finish to win the bronze (by less than a second). All of the 2017 squad put in great performances at NISS really turning up the dial and showing huge determination - their camaraderie has been such a big part of their success.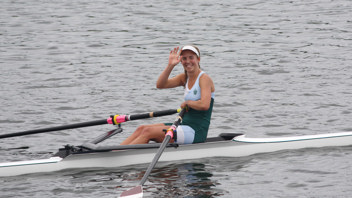 During the regatta the squad was visited by Robbie Manson and Jackie Kiddle, both NZ elite rowers and multiple world champions. The girls were captivated by their stories and had some great questions. Jackie and Robbie told them if they hear a "Go Marsden" shout across the water it will probably be them.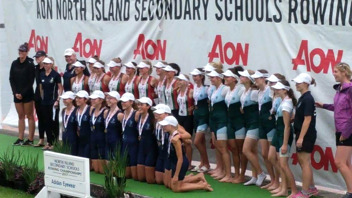 It certainly was motivational to have elite rowers cheering them on - our girls rose to the challenge and rowed their hearts out to stand on the medal podium for the first time in Marsden rowing history. They deserve a huge round of applause, as do their coaches Rachel, Steph, Catherine and Sheldon, managers, families and everyone who has supported them.  Well done!