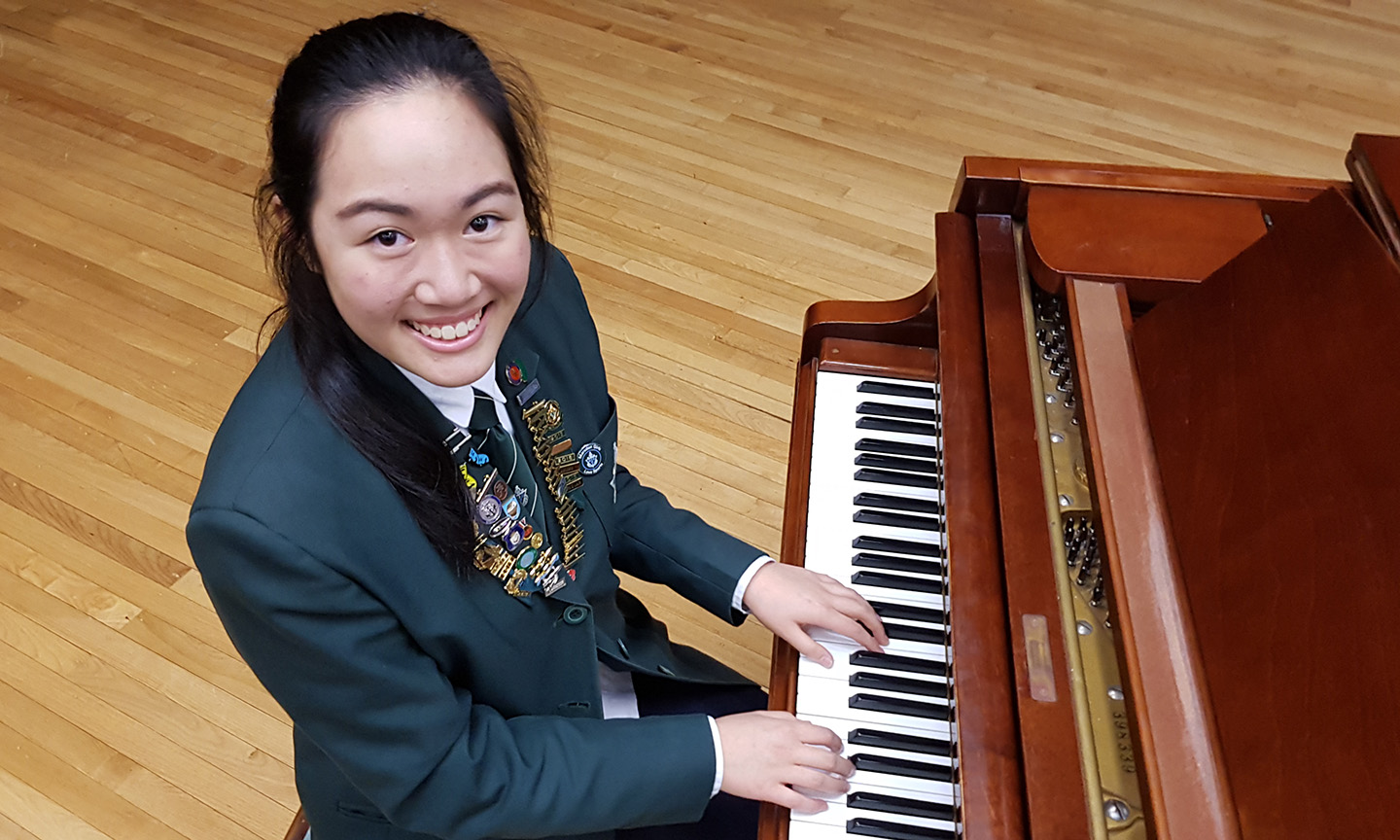 Atmospheric and thought provoking music
This year keeps getting better and better for Deputy Head Girl, Neakiry Kivi, who has come first equal in the Minister of Veterans' Affairs' Battle of Passchendaele multi media competition. The annual competition, open to all Year 13 students, asks students to explore what that significant day means to them through the medium of their choice.
On 12 October 1917 at the World War One Battle of Passchendaele, 845 New Zealanders died, more than any other day in history and a further 2,700 were wounded. Neakiry composed a beautiful moving piece of music depicting her feelings about Passchendaele. She receives a $2,000 education contribution and will travel with the Youth Ambassador delegation to Belgium to attend the Battle of Passchendaele centenary commemorations in October.  
The judging panel was highly impressed with her entry, commenting: "The piano work by Neakiry Kivi is a well crafted work, capturing small episodes related to the Battle of Passchendaele. The work is atmospheric and thought provoking. Neakiry is an exceptionally talented composer and the work is well worth being performed."
Congratulations Neakiry.
Listen to Neakiry's winning composition.