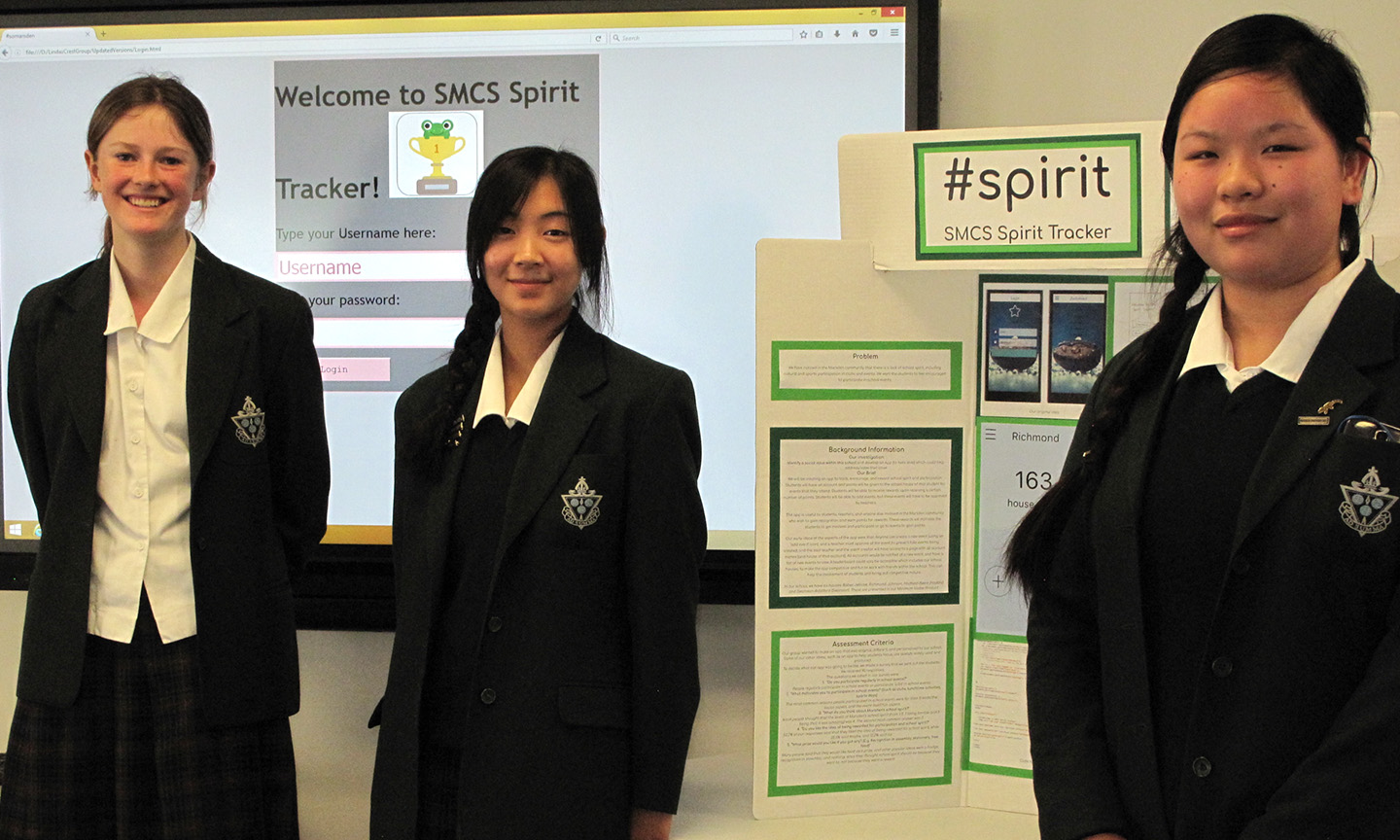 House point tracker wins award
The Marsden Year 10 #Spirit team of Leila Barber, Linda Zhang and Kellen Zeng have won the Wellington Regional Bronze CREST Technology Challenge. Their brief was to address a need within school, research, design and develop a prototype digital application in response. They came up with the SMS Spirit Tracker where students could log-in, follow their house points, find out about school events and add to their house points by attending.
Team #Spirit will participate in the national challenge which will coincide with the #WellyTech Christmas Party at Westpac Stadium on 30 November and we wish them all the best.
We had four teams involved and the other solutions included an app to encourage reading in Primary School students, a community hub for social projects such as beach clean-ups and a budget food app for university students.
Great work girls!