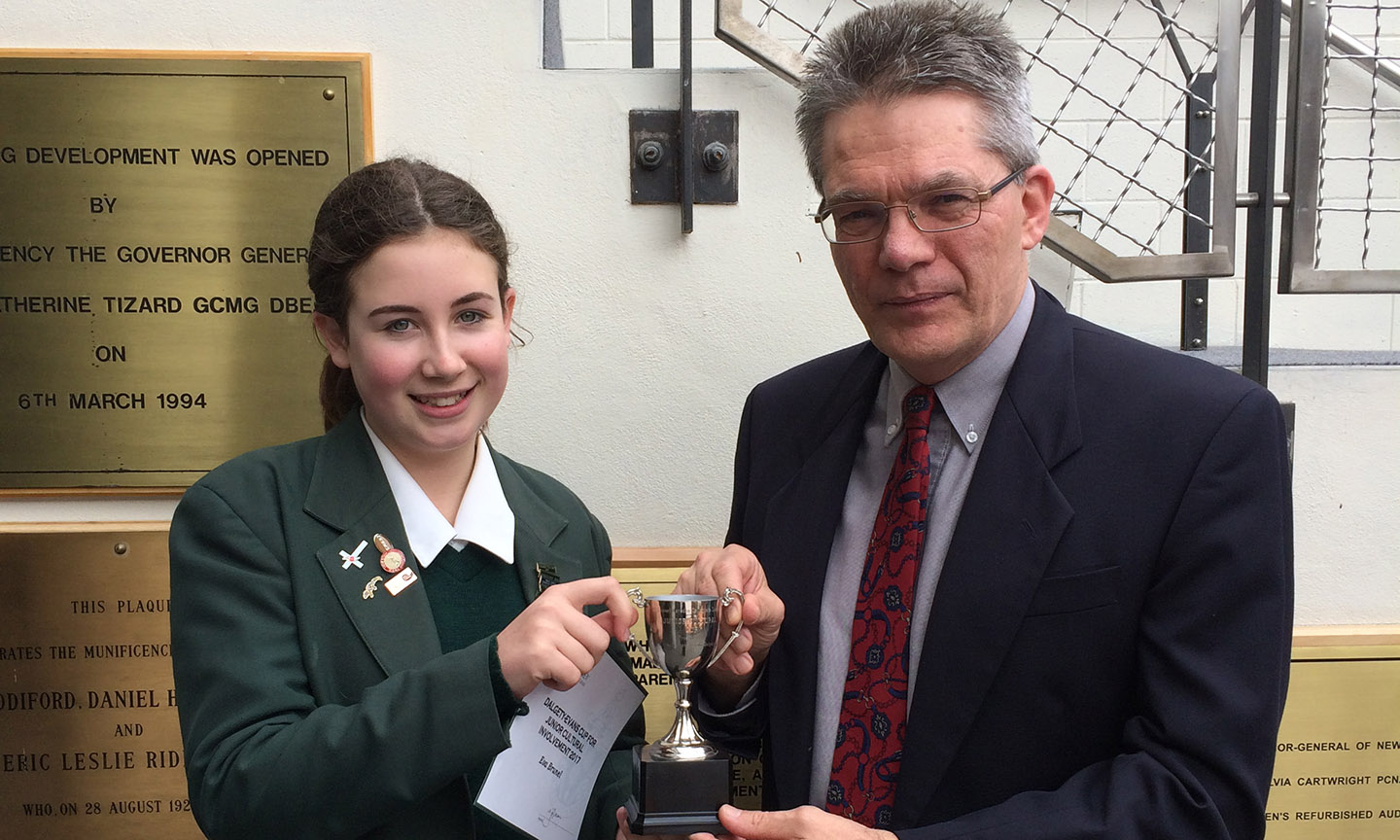 Eva wins Dalgety-Evans Cup
Congratulations to Eva Brunel, recipient of the Dalgety-Evans Cup for Junior Cultural Involvement (pictured with John Dalgety) at the Junior Cultural Assembly on Monday. 
2017 has been a full year for Eva who performed as an apostle in Jesus Christ Superstar and as a soloist in House Music. She was a member of the Junior Certificate 1 debating team that reached the semi-finals and also won second place at the impromptu debating competition. Eva sings for both Altissime and Ad Summa Choirs and entered the Swainson Memorial Music Competition.
Bravo Eva!