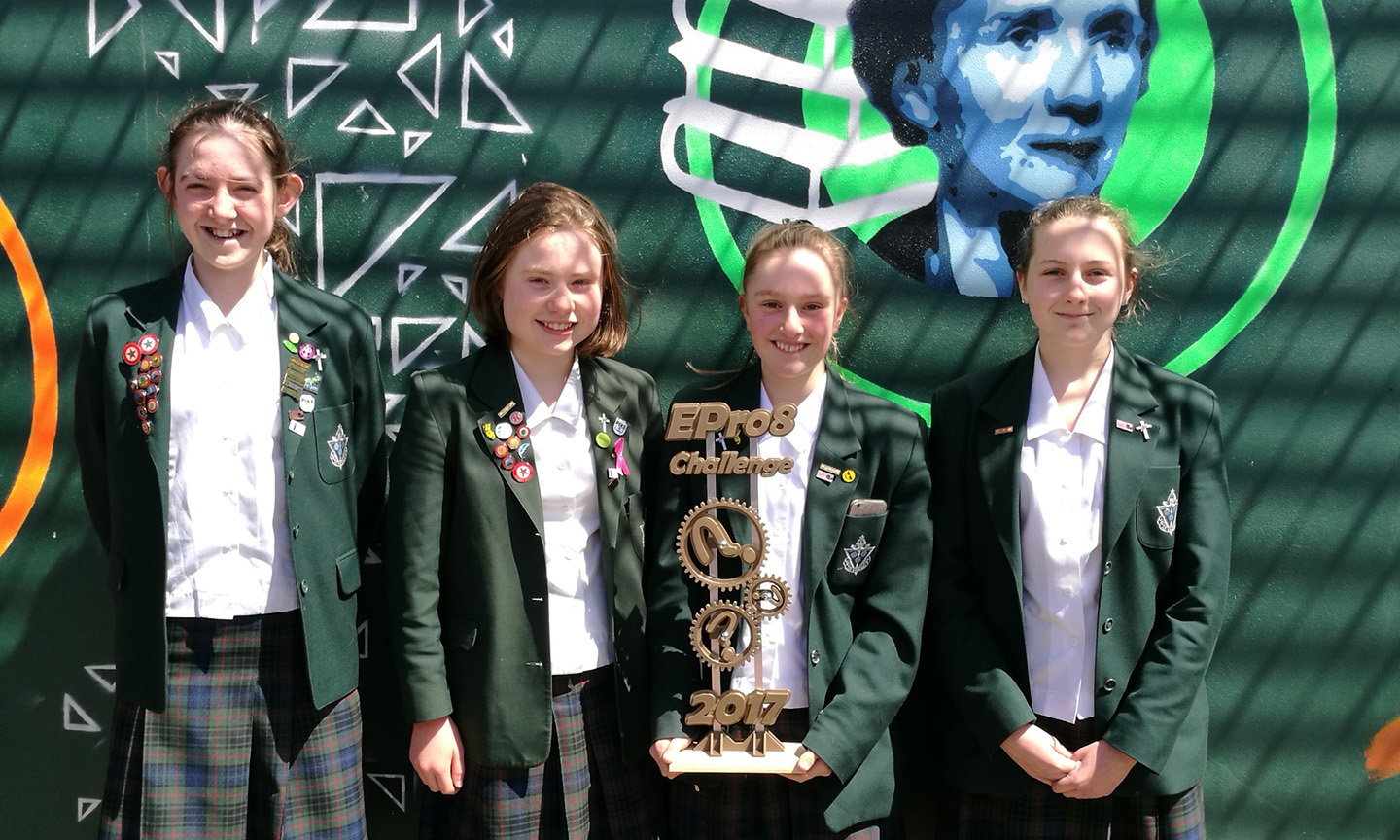 Engineering Teamwork Wins Challenge
Marsden Karori students Ruby Barton, Cassie Truscott, Paige Martin and Isabella Soane, have won the Year 9 Wellington final of the EPro8  Challenge competition.
Over 7000 students from 700 schools throughout New Zealand took part in the EPro8 Challenge which is an engineering and problem solving race. Teams of four compete to build large sized structures, solve practical problems, engineer using pulleys, motors, gears, wheels and axles, invent machines that could complete simple tasks, construct basic electronic circuits and solve interesting problems using practical maths.
Our girls had a nail-biting decider when they initially drew with Newlands College, but their fantastic team work won the day. Congratulations